This is my second in a series of posts about my adventure with Viking River Cruises.
This month, I travelled the "Romantic Danube" with Viking River Cruises. My first cruise, ever. Viking is known for its state-of-the-art longships, which is ideal for rivers. It was smooth sailing all the way along the Danube, from Budapest, Hungary to Nuremberg, Germany. What a great way to experience Europe.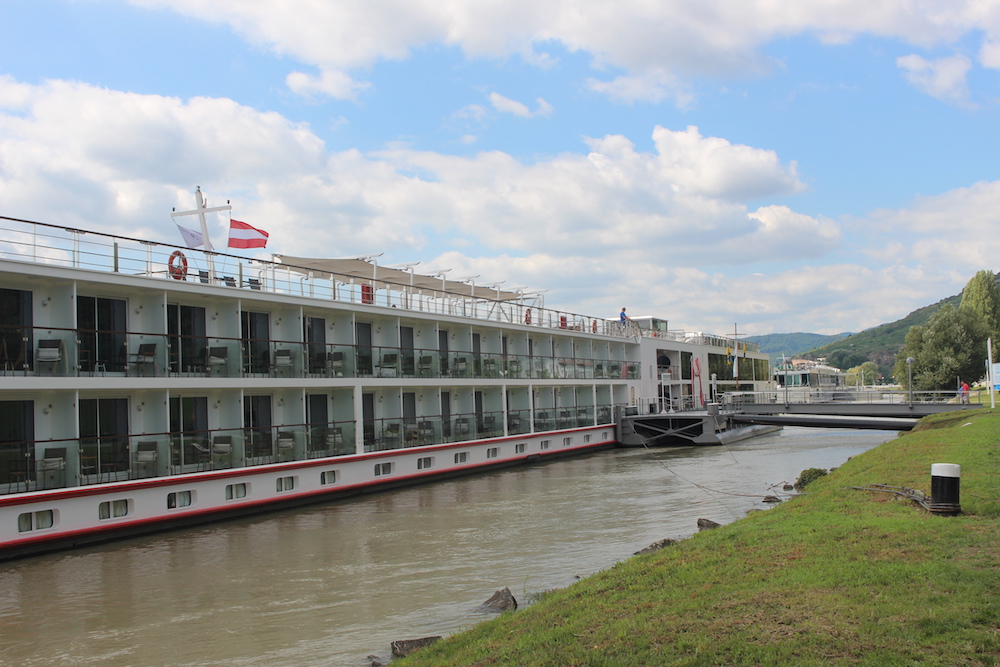 This is my photo essay from Budapest:
Budapest, the capital of Hungary, combines two cities: "hilly" Buda and "flat" Pest, which are divided by the Danube River (and no, it is not blue). I boarded the Viking River longboat in the heart of Budapest, for my week-long cruise along the Danube through Hungary, Austria and Germany.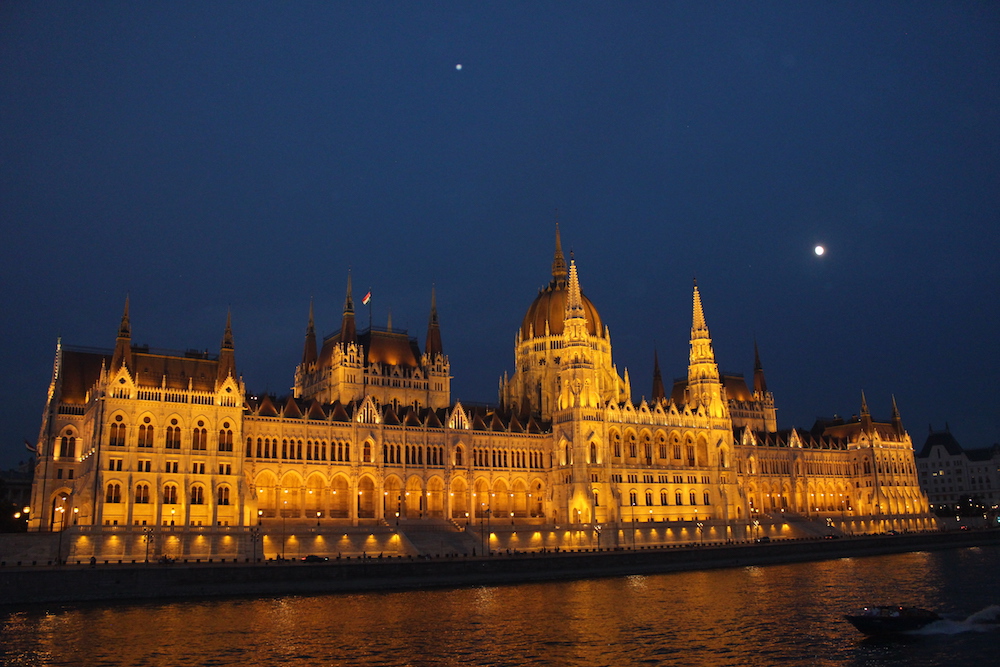 The Hungarian Parliament Building, one of the oldest parliament buildings in the world. We had an amazing view of it, under a twinkling, nearly full moon, as we cruised the Danube at night. In awe.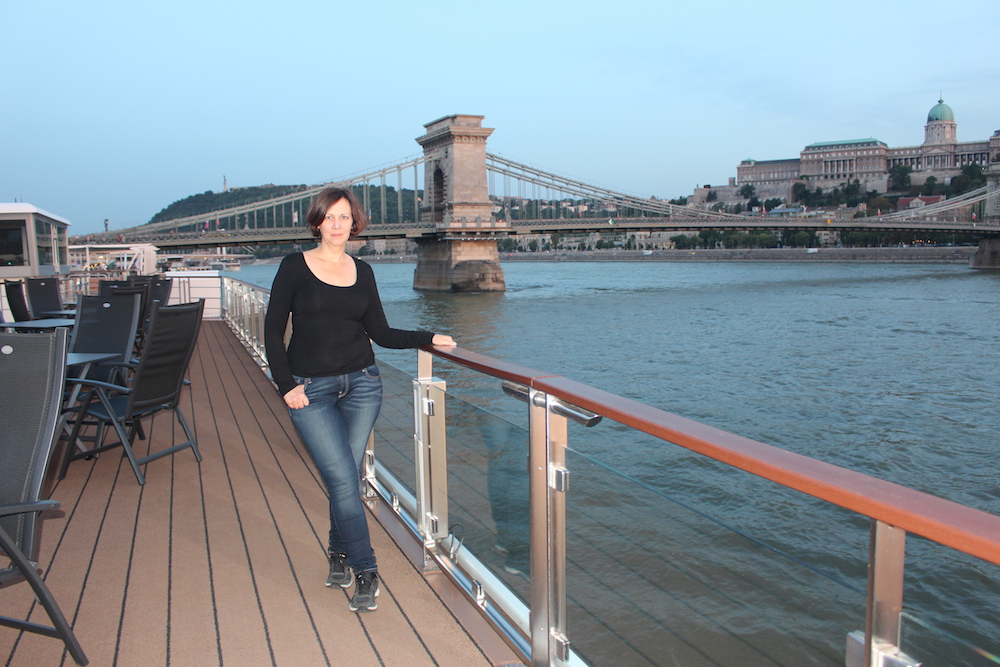 That's me on the Viking River longboat sundeck. The famous Chain Bridge and Buda Castle appear behind me. The top deck of the ship has a walking track, which I used after indulging in some delicious meals onboard during the cruise.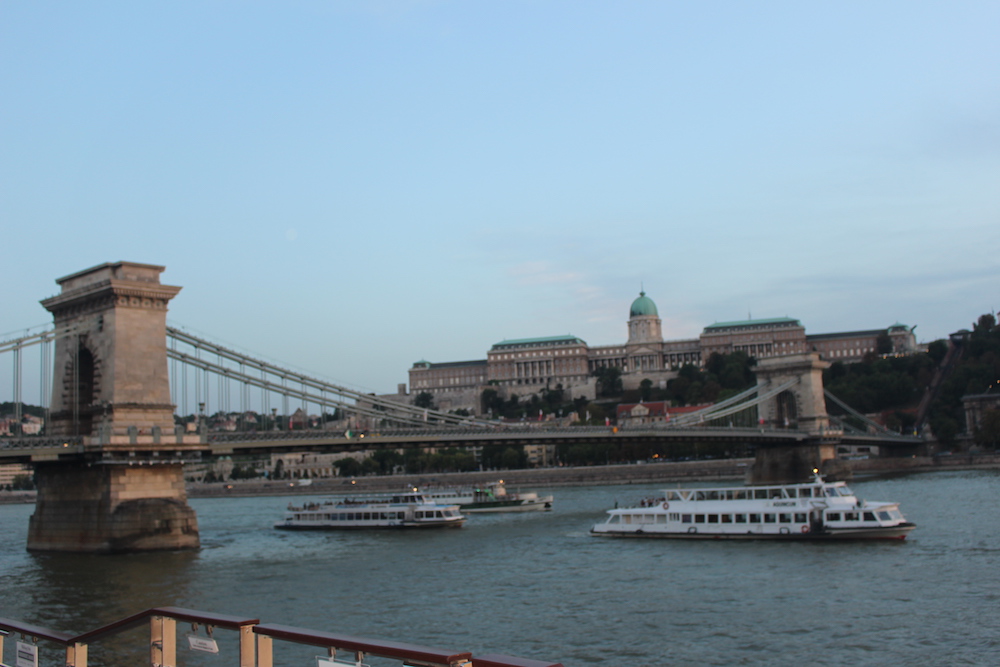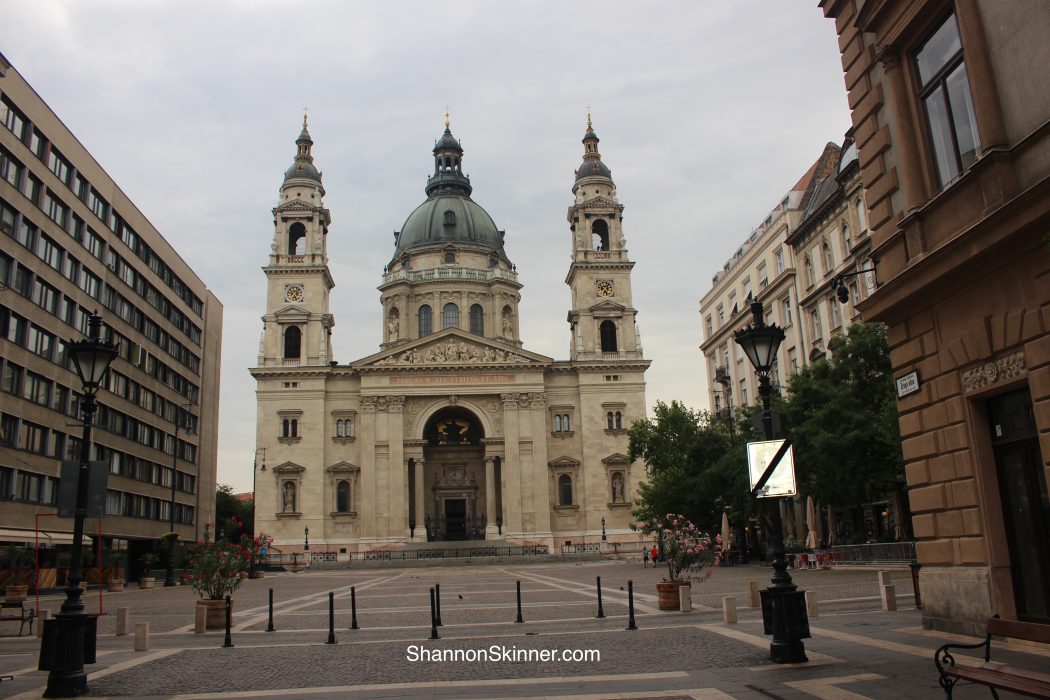 St Stephen's Basilica in Pest, the flat district. Is it a lively hub at night with surrounding restaurants and bars.
There are many cute restaurants such as this one. The menu boards are symmetrical. I found this inviting. Let's say it has good fengshui.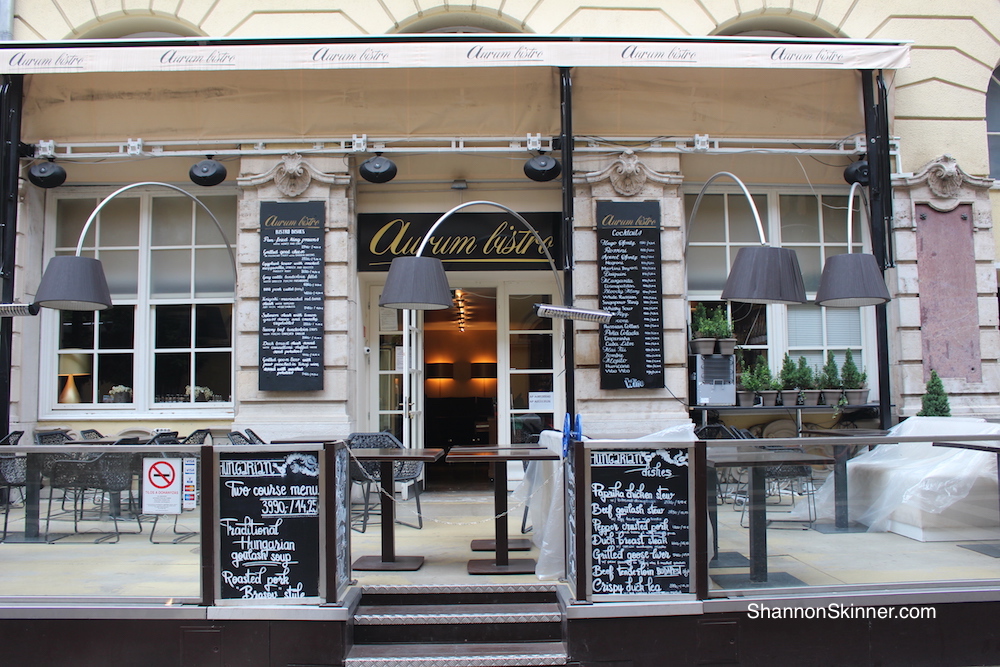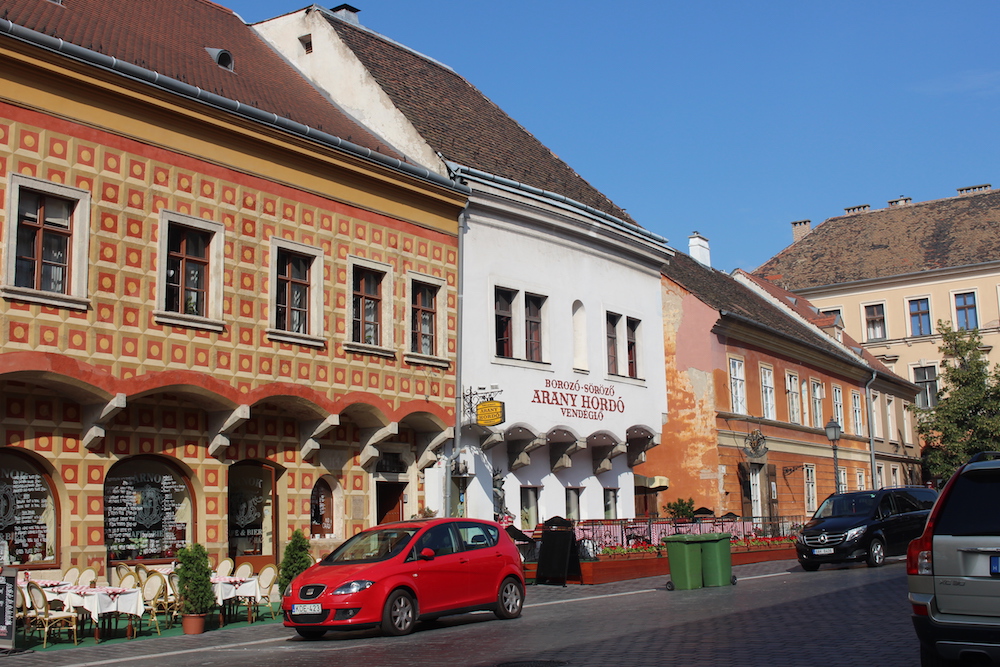 A couple of the famous restaurants/cafes on hilly Buda Castle Hill. Look at the unique exteriors.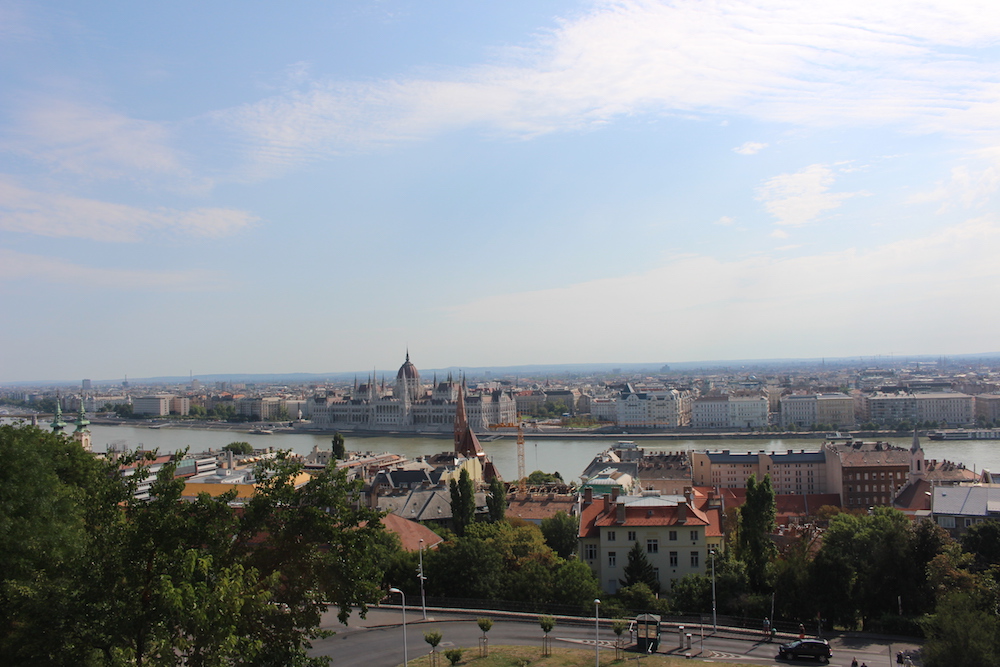 My favourite view overlooking the Danube from Castle Hill, in Buda. It was so hot outside I could not stand in one spot for more than a minute.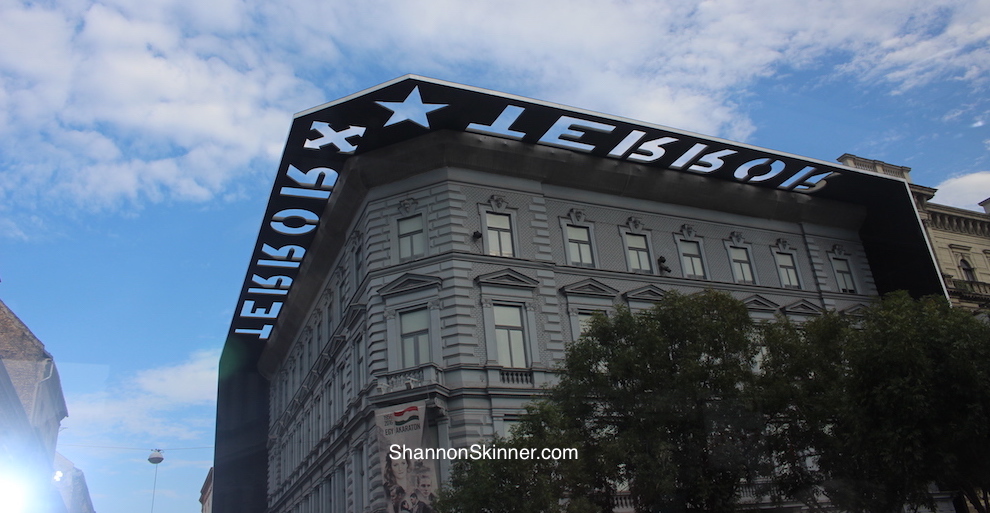 This is the House of Terror, a museum with exhibits about the fascist and communist regimes in 20th-century Hungary. We drove past it only on our Panoramic Tour of Budapest. The building exterior is unique and it is dedicated as a memorial.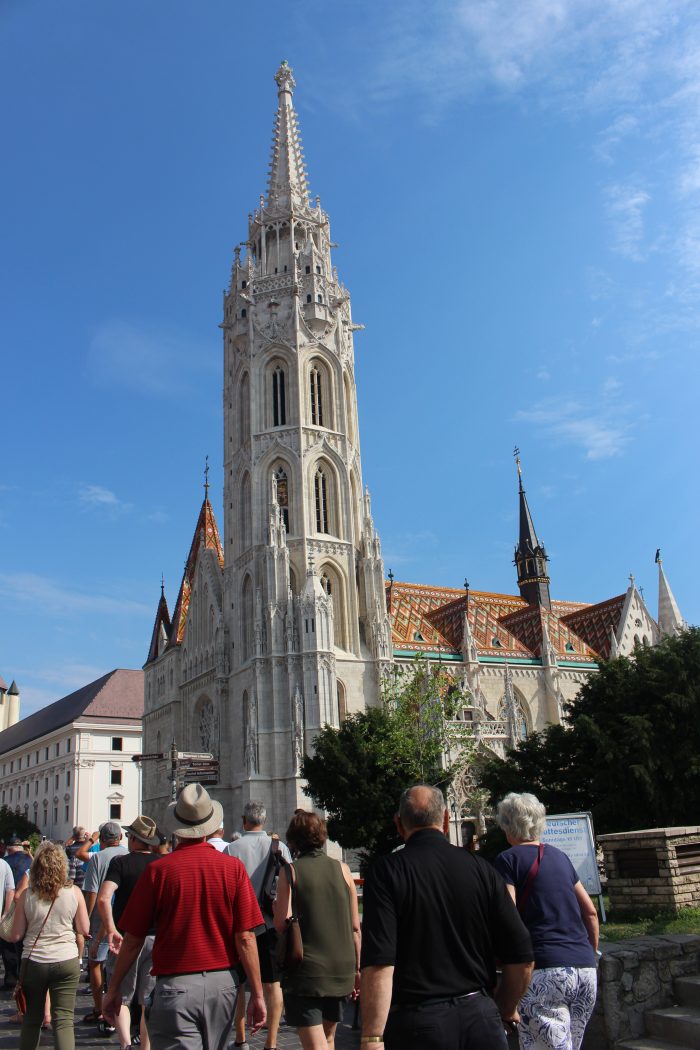 Church of Matthias, one of the finest churches in Budapest's Buda Castle Hill district, and was used for coronation of Hungarian kings. The interior is stunning. Although I took some photos, I have discovered that taking photos of inside of churches over the years never truly works out.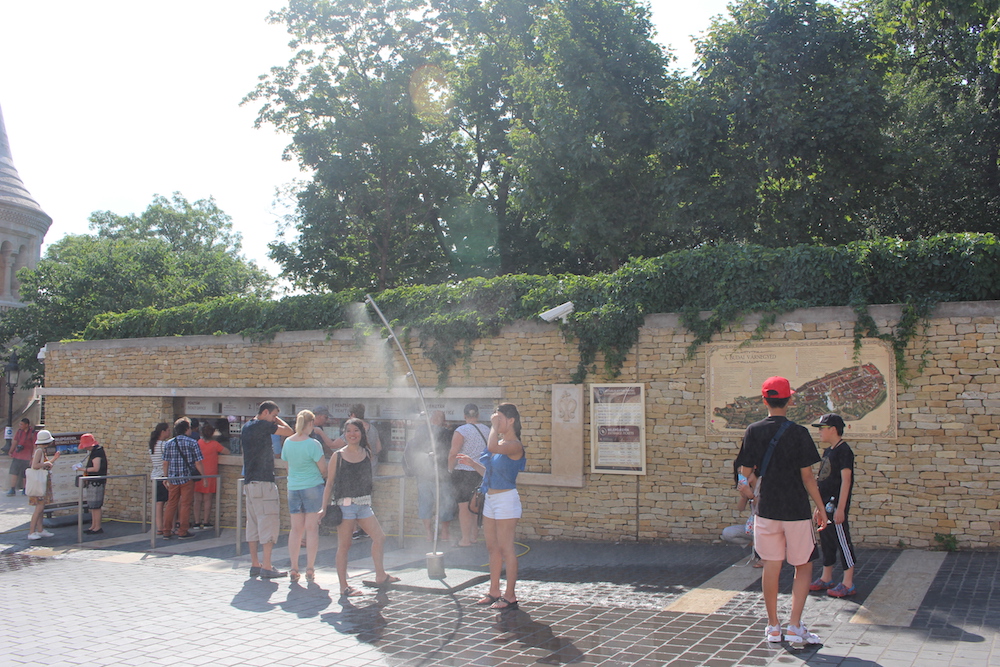 Temperature in Budapest was about 36C. Many people took advance of the sprinkler/mist systems to try to stay cool. Since I had my camera, I steered clear of the mist spray.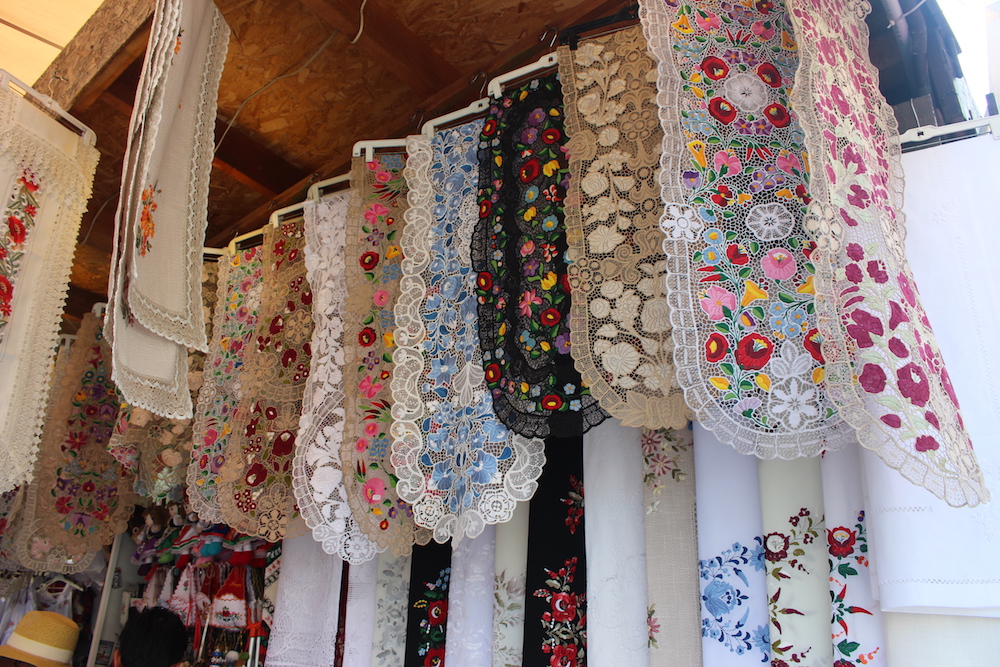 Instead I went shopping. Traditional Hungarian textiles at the local market on Buda Castle Hill. Reminds me of the kind of crochet work my Canadian-Ukranian grandmother used to do.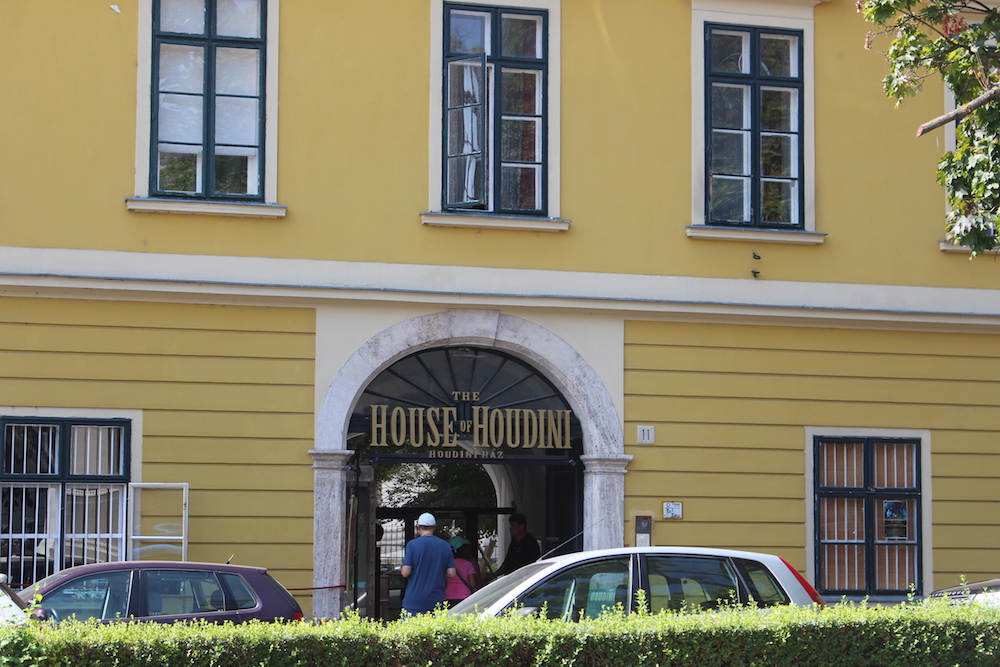 If you love magic, there is the House of Houdini, master illusionist. I ran out of time so I didn't get to see the interior of the museum. It would have spooked me anyway.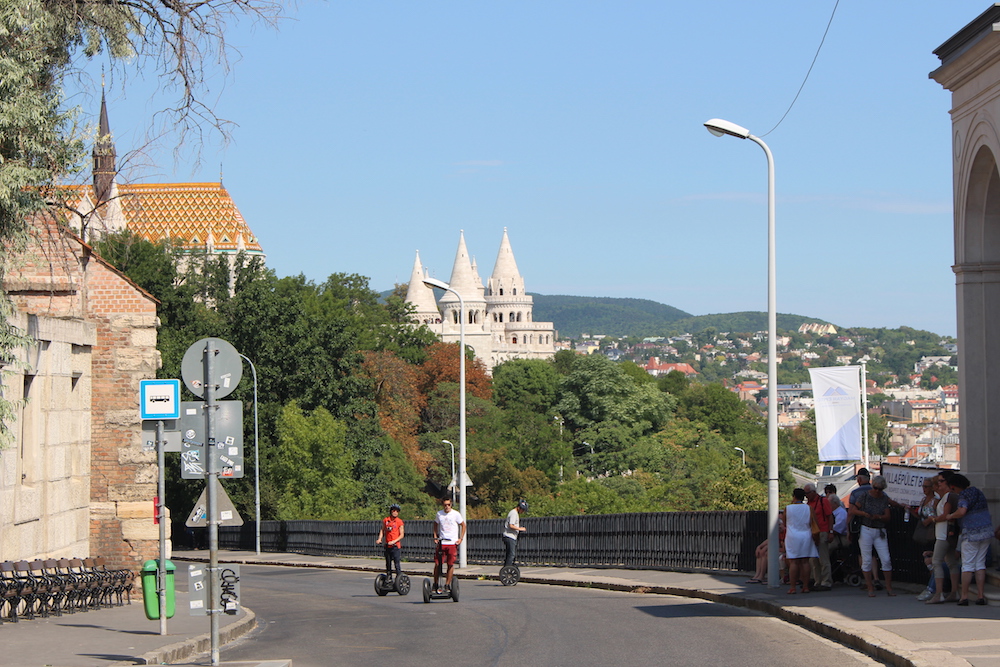 Another vantage point from Castle Hill.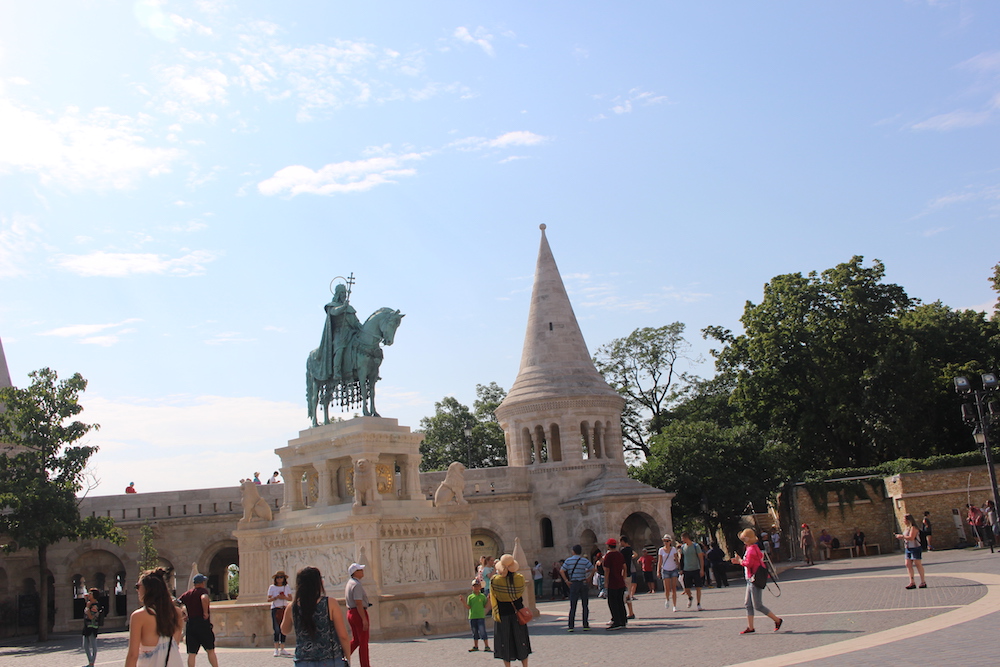 Near the Church of Matthias, a powerful bronze figure overlooks the Danube.
Accommodations, transportation and tours provided courtesy of Viking River Cruises.
Shannon Skinner is an award-winning television and radio host/producer, author, speaker and travel writer.