It has been a year since I began a wine specialist certificate program at Toronto's George Brown College – and the end is finally (did I say FINALLY?) near. I enjoy wine and although it doesn't play a big role in my life, I have learned how to appreciate it, about the major wine regions around the world, what makes a wine age well, what foods are best to pair with it, what makes an expensive wine, and, above all, the program demystified one of the oldest beverages in history.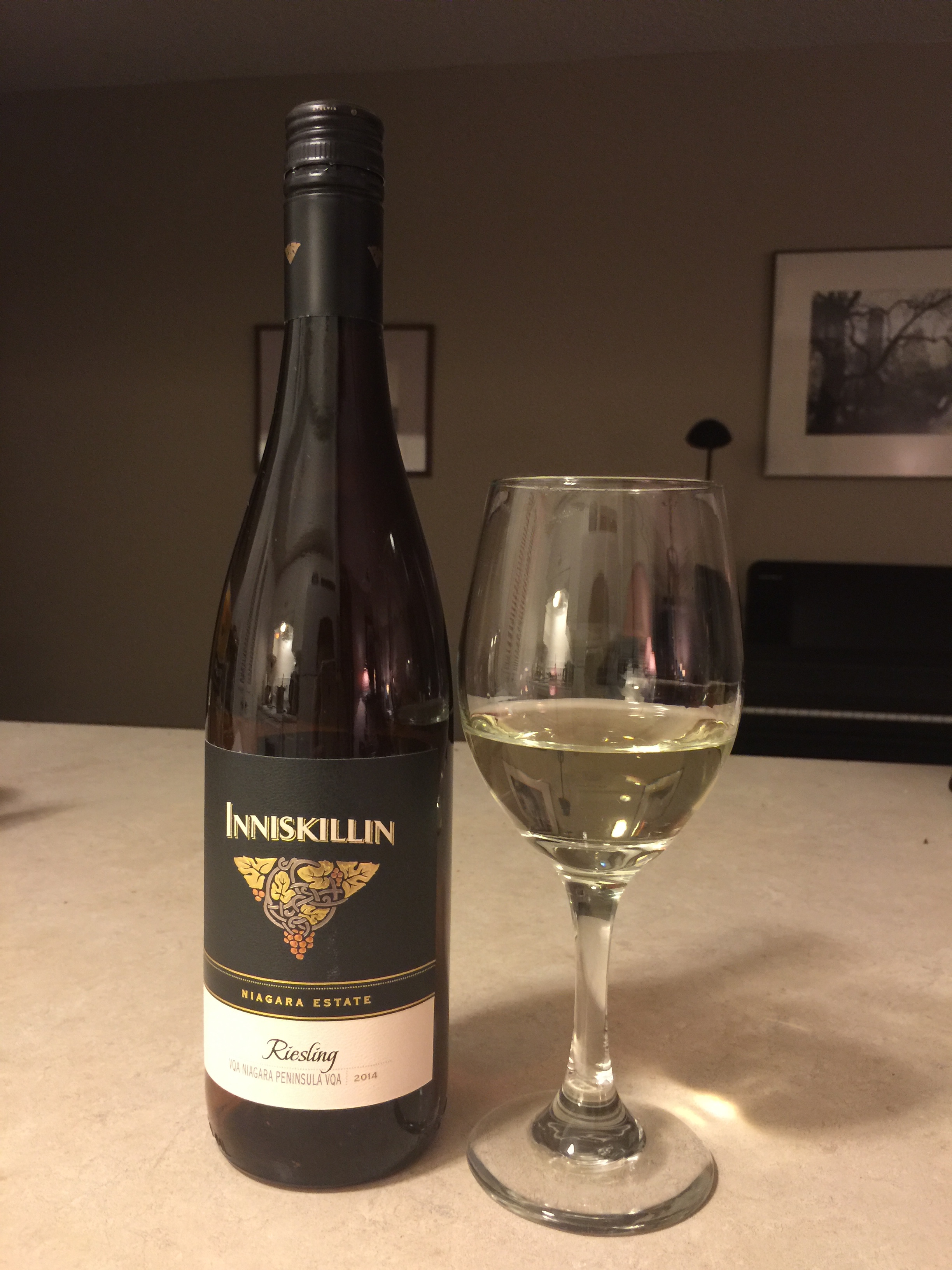 Although I have traditionally been a red wine connoisseur, to my surprise, after tasting hundreds of wines from around the world, I discovered an appreciation for fine white wine. At the top of my love list is a crisp, aromatic Riesling. It has been said that Riesling is the best grape varietal in the world, originating in the Rhine region of Germany and is abundant with aroma and high acidity. My favourite Rieslings come from Alsace, but it should be noted that here in Ontario, producers are making excellent Rieslings, such as the Grange of Prince Edward County vineyard and winery estate in Prince Edward County. Many Rieslings are off-dry to sweet, but you can find some delicious dry ones.
Pick of the week: I decided to order a bottle of wine with an online grocery delivery from Grocery Gateway as an experience; it is convenient after all. I chose the Inniskillin dry Riesling (2014), from the VQA Niagara Peninsula region in Ontario. The lemon and lime citrus aroma notes do not disappoint. The palate displays light and crisp citrus flavours, as well as white flowers (floral) notes and minerality (like crushed rock). Inniskillin is a credible, award-winning estate winery. At 12% alcohol it currently retails for $10.95 at the LCBO.
Do you have a favourite wine? Tweet to me at @Shannon_Skinner.
Shannon Skinner is a television and radio host, speaker, writer and world traveler who is soon to add wine specialist to her credentials. For more information about Shannon, visit www.ShannonSkinner.com.