Valentine's Day is the day you either love or dread, depending on your relationship status, beliefs and income levels – and maybe even much you love chocolate. In years past, I have written about focusing on self-love and self-care on Valentine's Day, rather than buying into the commercialization of the holiday, something I have wholeheartedly believed.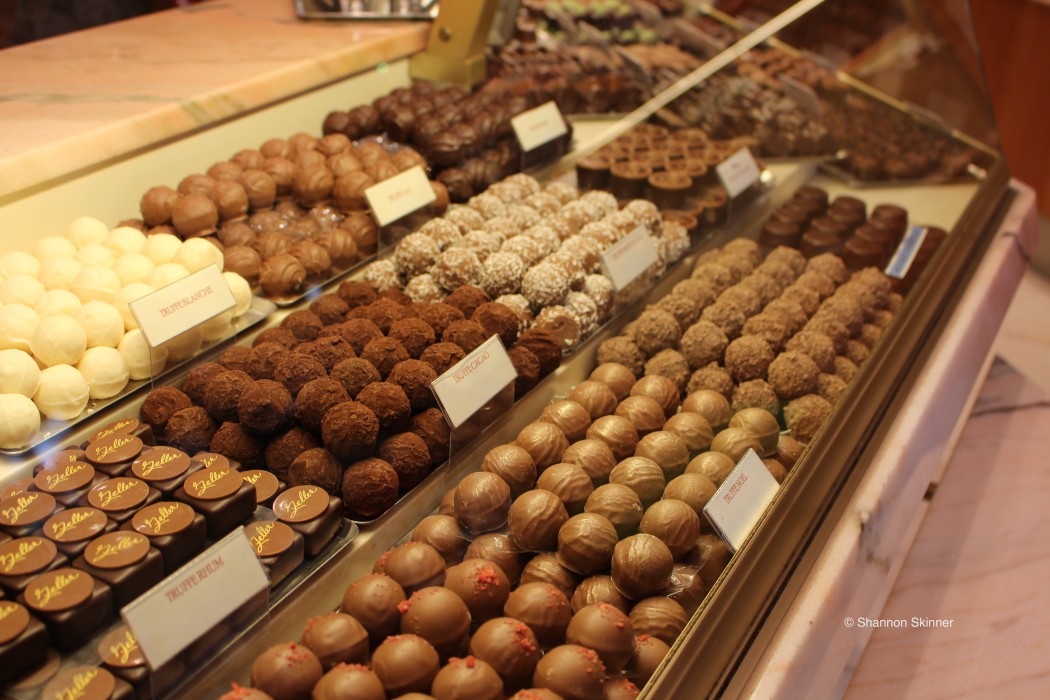 Delicious Swiss chocolate truffles I discovered in Geneva, Switzerland
But on this Valentine's Day, as a woman who stubbornly "goes it alone" and has bucked most traditions for most of her adult life, I feel something different. Of course I still believe in self-love and self-care. On this holiday, though, I wish I had a Valentine. I have had wonderful Valentines in years past, just as I have had several Valentine holidays as a woman who goes it alone. I have experienced both sides of the equation. So let's just chalk up this fresh view to a case of a swinging pendulum.
This holiday, I wish I had that romantic Valentine, that man who lives and breathes romance, who would send me the biggest most beautiful bouquet of roses and show up at my door with a box of chocolates…make that champagne-filled Swiss chocolate truffles, which I have been dreaming of since I tasted them on a recent trip to Geneva, Switzerland. I wish I had that Valentine who would fly me to an exotic island for the weekend and take me out for a romantic dinner at the most posh fine-dining restaurant, and maybe even surprise me with a little gift, like a strand of pearls…make that Jackie Kennedy pearls.
But, that is a fantasy and not my reality (at least not this year). And this is the problem with Valentine's Day. It creates unrealistic fantasies and expectations. When these fantasies or expectations are not met, we get upset, hurt and even depressed. We become sad that we are alone, single, or not able to be with someone that would make the day feel complete or special.
I am reminded of the Law of the Many and the One, which I have learned through my work over the years with my mentor, Dr. John Demartini. It goes something like this: when you have the one, you want the many; when you have the many, you want the one. Take for instance, when you are married to the one, you want to be single and available to the many; and when you're single and tired of spinning through the many, you want to be married to the one.
For this Valentine's holiday, I thought, for fun, I would apply that law…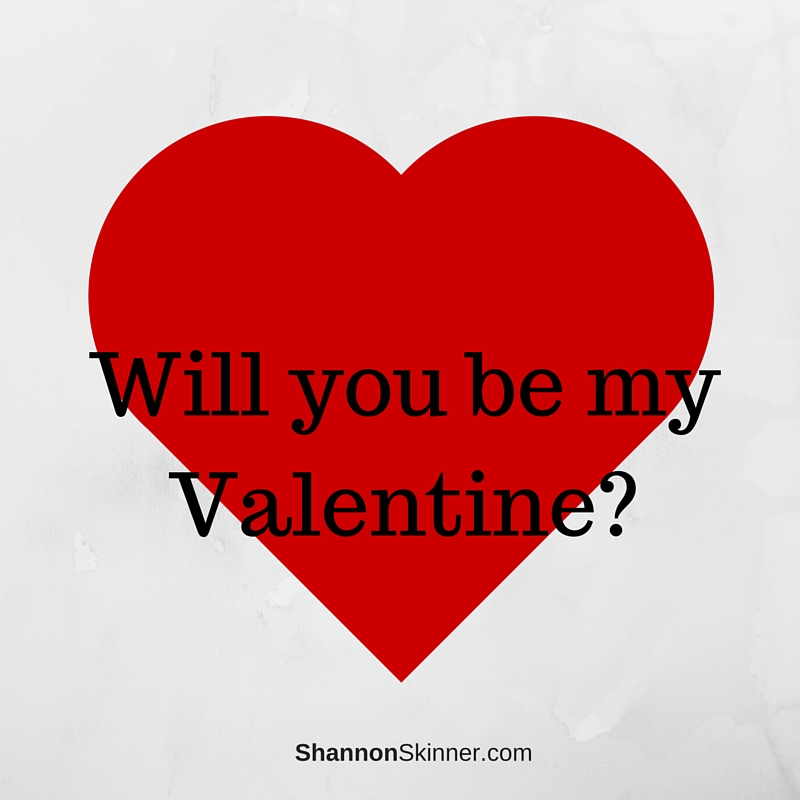 So today, instead of wallowing in "woe is me" because I don't have that ONE special Valentine, I am going to reach out to my MANY friends and ask: will you be my Valentine?
Shannon Skinner is on a journey of following her heart and creating change in the world. She is a broadcaster, inspirational speaker, author and writer on the subjects of change and travel. Her inspiring keynotes are uplifting and transforming lives around the globe. To book her as a speaker for your next conference or professional development day, contact shannon (at) shannonskinner.com. Watch her interviews with extraordinary women at www.ExtraordinaryWomenTV.com.

Follow me on Twitter: @Shannon_Skinner
Instagram: shannon.skinner
Blog: www.ShannonSkinner.com