As a traveller and writer, doors open everywhere that enable me to peek into the hearts and souls of people from different cultures. As I get older, I realize that I have more than an interest, but a responsibility to share the stories and wisdom I collect. Visiting Kolkata in 2015, gave me some clues.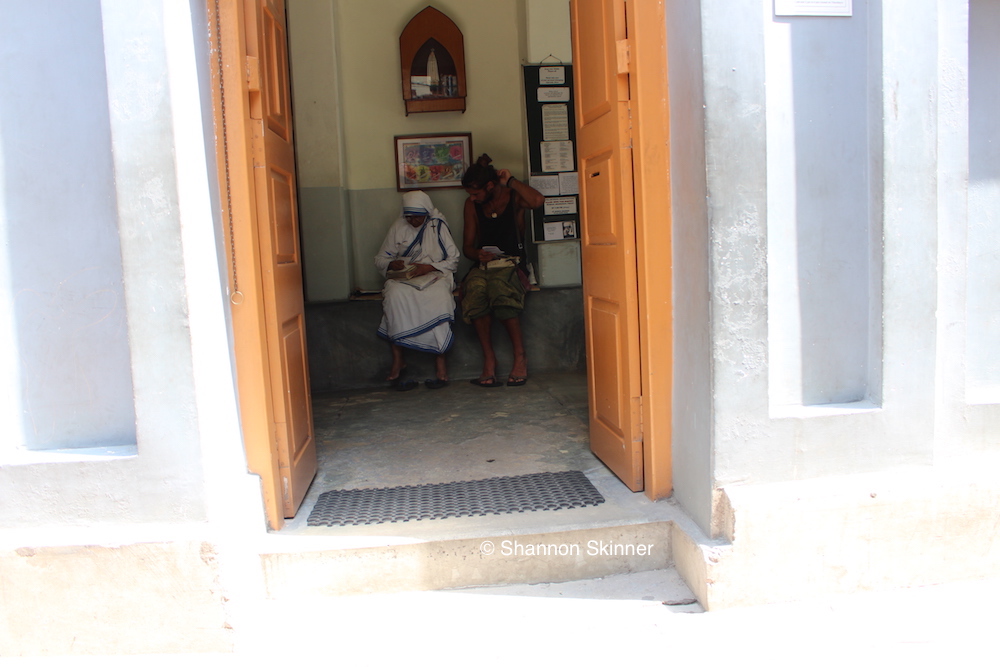 Mother Teresa's ashram, the Missionaries of Charity, Kolkata
On my first trip to India in 2015, I visited Mother Teresa's Kolkata (Calcutta) ashram, the Order of the Missionaries of Charity. Later, in 2016, she would be canonized Saint Teresa of Calcutta.
At the time of my visit, the Sisters of the Order were no longer doing media interviews in an effort to focus on their missionary work. Mother Teresa, who passed away 20 years ago, loved generating publicity. In fact, she was highly media savvy (and, by some legendary accounts, rather conniving in her use of it to raise money).  But, since Mother Theresa's passing, things had changed under the new leadership. Apparently, the media relations work became all-consuming for the organization's staff and so they shifted away from proactive publicity.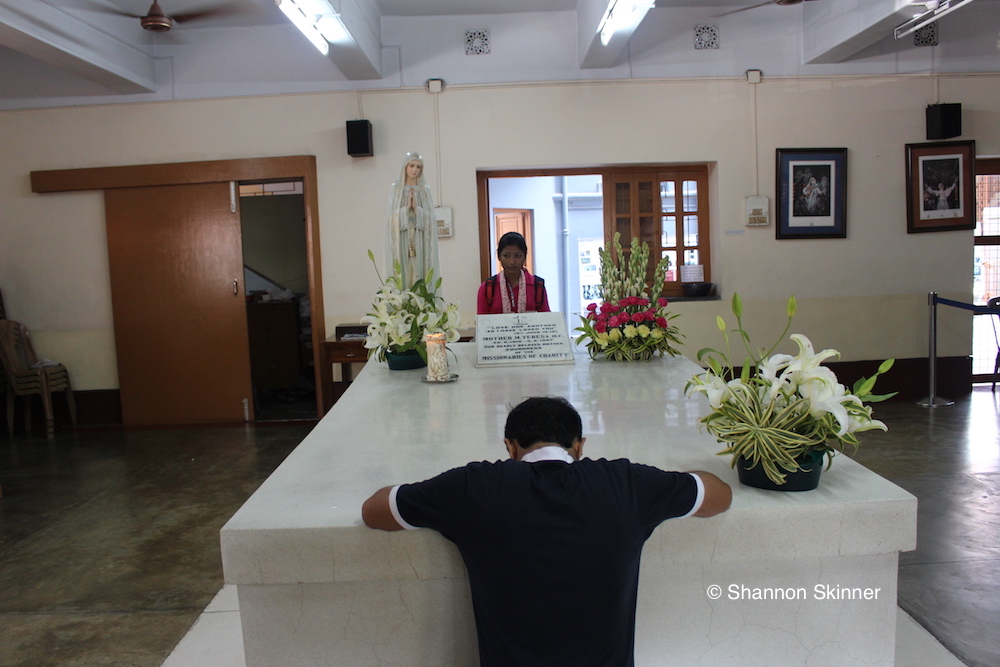 For me, not getting an interview was a bit problematic considering I was there to write a story. 
So I passed on the story.
This morning, though, I rediscovered the photo above of a young man speaking with one of the Sisters at the ashram. And now I remember. 
In the moment that I took the photo – that one moment where compassion and grace were on full display – I realized something which, deep down, I have always known: when we see someone else's heart and soul, it is a mere reflection of ours. And it doesn't matter where in the world we are. 
Travel open our hearts and minds, and it enables us to transcend cultural and faith differences, facilitating tolerance and leading to greater understanding. This is what makes travel such a wonderful teacher. I am never happier or more fulfilled than when I am on the road, and I hope more and more people around the world will have the opportunity to see and experience more of our beautiful world, because I believe that is the answer to many of our crises of humanity.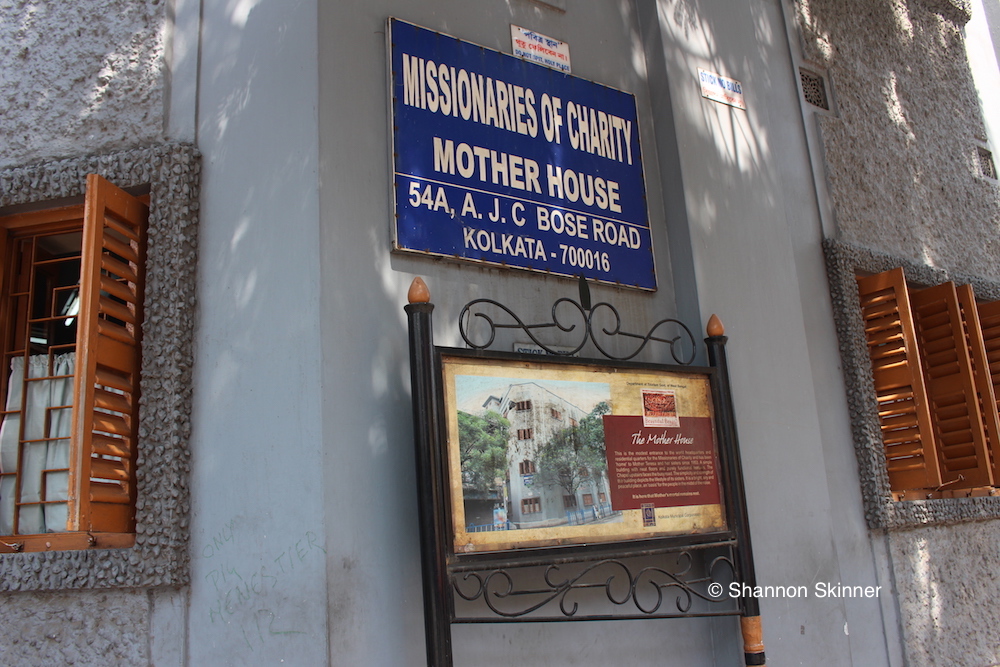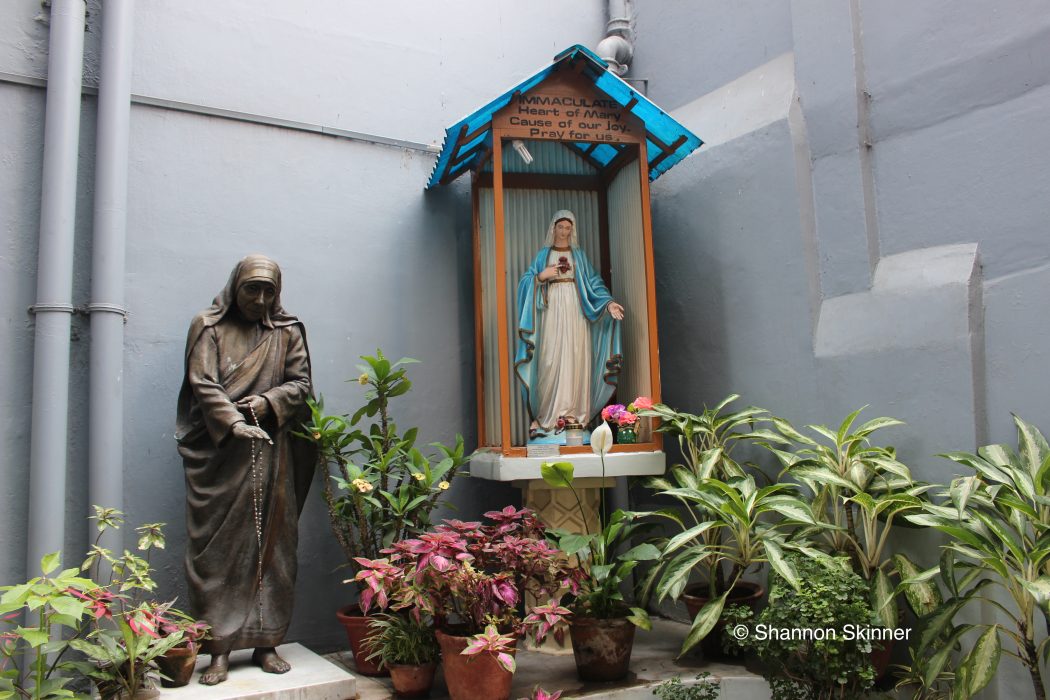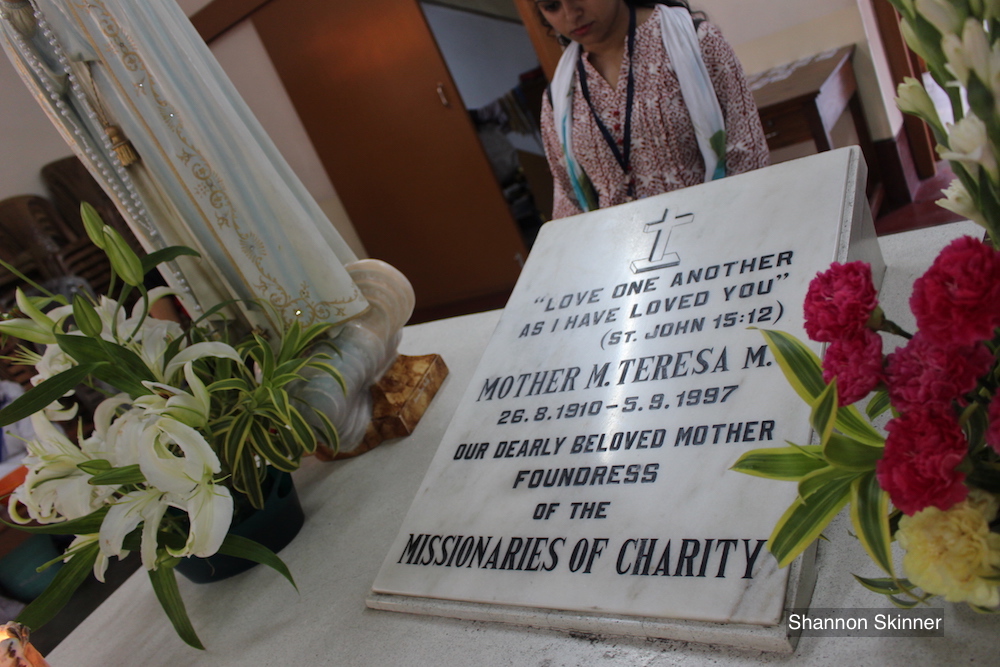 How has travel opened your mind and heart? I would love to hear from you. Tweet to me at @Shannon_Skinner.
Love,
Shannon
Shannon Skinner is a Toronto-based, award-winning television and radio show host and producer, international speaker, author and creator of ExtraordinaryWomenTV.com. Her passion is to travel the world and write about it. Tweet to her at @Shannon_Skinner.