My theme this week is one of my greatest loves: travel. I get tremendous joy from exploring our magnificent planet. Most people I know also enjoy traveling; it is seemingly universal. It is one of the best ways to get inspired and to change routine.
While routine has its comforts, it becomes ho-hum boring, eventually leading to complacency and is, inevitably, a creativity killer; a topic I cover in my book, The Whispering Heart: Your Inner Guide to Creativity. Whenever I need to shake it up, I pack a bag and go somewhere — anywhere. Travel is stimulating, often adventurous and exhilarating, and I usually meet interesting people. Travel can also be the best medicine for overcoming health issues such as depression, as author Jan Wong, who I recently interviewed, wrote about in her memoir.
Last weekend, I managed to get away to a friend's cottage in Muskoka, a "cottage country" region north of Toronto. En route, I noticed the sign of a street called "Butter and Egg Road." Now, this is not just any street. Coincidentally, it happens to be the name of the dream business of one of my recent guests on my show Extraordinary Women TV with Shannon Skinner.
Seeing the street sign so unexpectedly got me reflecting on my own dream: to travel the world doing what I love and getting paid to do it. In fact, my love for travel prompted me to start writing Shannon's Travel Bag: Travel Tips for Women, an occasional article series providing tips, advice and inspiration for women travelers. Finding a way to get paid to travel is an ideal way to see the world and I truly admire those people who do it — and live their dreams.
One of those people is Ivy Ackerman, founder, Butter and Egg Road, a traveling supper club.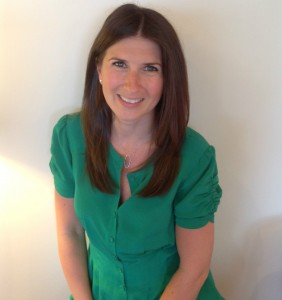 After a fateful trip to Paris, Ackerman was inspired to turn her love of travel, food, art and culture into a business. So she launched Butter and Egg Road, a private member's club that brings together an international community of like-minded people to share their love of food, travel, art and culture during weekend social events in different cities across North America. The organization's name is inspired from — you've got it — the name of that road in the Muskoka region that I drove past where the Ackerman family owns a cottage.
One of the goals of Butter and Egg Road is to introduce travelers to the art and culture, and the locals, of the particular city that is being featured. While Butter and Egg Road got its start in Toronto, Ackerman has been busy expanding the program in other cities, including Montreal, New York, Chicago and Miami; and soon San Francisco, LA and London.
Shortly after the interview, I got to experience first-hand a Butter and Egg Road event: a wine tasting conducted by a notable sommelier held in a quaint local art gallery in Toronto's Leslieville neighborhood (I might add, the hottest evening of the summer). It was an intimate gathering of people from a variety of backgrounds (only a maximum of 12 is allowed at each event).
While sipping some superb wine, I met Toronto-based dating and relationship expert, Jen Kirsch, who I subsequently interviewed on the show. Kirsch, also a first-time attendee, was quick to point out that the Butter and Egg Road event was perfect for single women and men, whether they are locals or travelers visiting our city, who are looking to meet a potential partner.
Later that evening, there was a sit-down dinner, which was held at a local restaurant also in the same neighborhood. Unfortunately, I was not able to attend the dinner because it was sold out (too bad for me, but a good sign for Butter and Egg Road). Though I later learned it was a fun evening.
Through the world of Ivy Ackerman, a young woman who courageously follows her heart, I had the opportunity to see a different way to live the dream of traveling the world and getting paid to do it.
If you have a dream of traveling the world doing what you love, I invite you to check out my interview with Ivy Ackerman. In this in-depth conversation, Ackerman shares how she has blended her love of food, travel, art and culture, into a way of living her dream. She also discusses the heart and spirit of Butter and Egg Road, its significance, and where she envisions going with it in the future. I hope this interview inspires you to live your dream and see more of this magnificent planet. If you are single, maybe one of Butter and Egg Road's events will lead you to your soul mate. You never know.
This article is cross-posted at www.HuffingtonPost.ca.