Ever since I was the age of 20, when after graduating from university and moving to the U.K., I have had perpetual wanderlust. My father once called me a rolling stone (as in a rolling stone gathers no moss) and a dear friend refers to me as a tumbleweed, though I'm not sure that sticks. What keeps me interested in seeing more of the world is that travel enables me to experience life through all of my senses, and I believe this has made me a well-rounded, better person.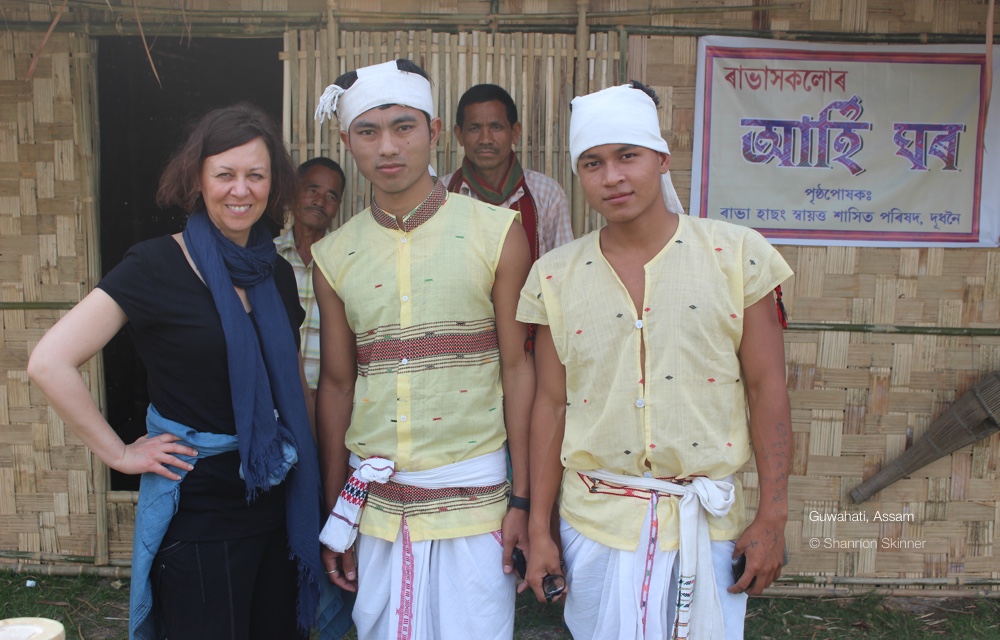 Drummers perform at Rongali Bihu festival in Assam '15. Yep, I'm a groupie.
Our lives are enriched by experiencing the sights, sounds, tastes, scents and textures of other cultures, as well as our own. Food, drink, music, dance, sports are all ways we can experience culture. By experiencing different cultures, we build bridges to connect and understand one another. We can only appreciate different cultures when we make a choice to experience them.
From my travels around the world, I have danced with the tribes in northeastern India (Assam) and saw living root bridges, remarkable natural architecture in the jungle, which was like stepping into a science fiction movie. I learned how to make tasty chocolate pots in Geneva, Switzerland. In Scotland, I traced my Stewart family roots, from the line of the noble Stewarts, which took me across the country to see castles, estates and farms.
I recall the pungent spices bellowing from the food stalls in Bangkok, and the salty sea air brushing my nose in the Caribbean. The image of the blue sea against crisp white buildings of Greece keeps me longing to return. In Venice, the taste of Italian ice cream while sitting in the piazza and watching beautiful people pass by. In Prague, the enchanting classical music in palaces and churches. The sweet voices of tribal children in northern Thailand as performed a traditional song and dance around a campfire. The roar of chants and cheers of passionate soccer fans in a stadium in England. The touch of the delicate woolen sweaters in the shops of Dublin, and the coolness of the stone wall of the oldest church in Scandinavia.
I remember swimming in salty springs in Turkey and dancing like a maniac in the clubs of Tenerife, and savouring the taste of fresh dates in Morocco. And hearing the monkeys playing in the trees in the earning mornings in Costa Rica gave me a case of the giggles.
Traveling the world has truly enriched my life. How has it enriched yours? I would love to hear from you. Leave me a comment or tweet to me at @Shannon_Skinner.
Read more about my travels at Shannon's Travel Bag.
Some of this article is a re-purposed short excerpt from my book, "The Whispering Heart: Your Inner Guide to Creativity."
Shannon Skinner is a broadcaster, inspirational speaker, author and writer on the subjects of change and travel. Her inspiring keynotes are uplifting and transforming lives around the globe. To book her as a speaker for your next conference or professional development day, contact shannon (at) shannonskinner.com