I spent a fabulous afternoon at the Grange of Prince Edward County vineyards and winery estate, which included a tasting of their spectacular wines, running the gamut from Pinot Noir to Riesling to Cabernet Franc to a buttery oaked Chardonnay.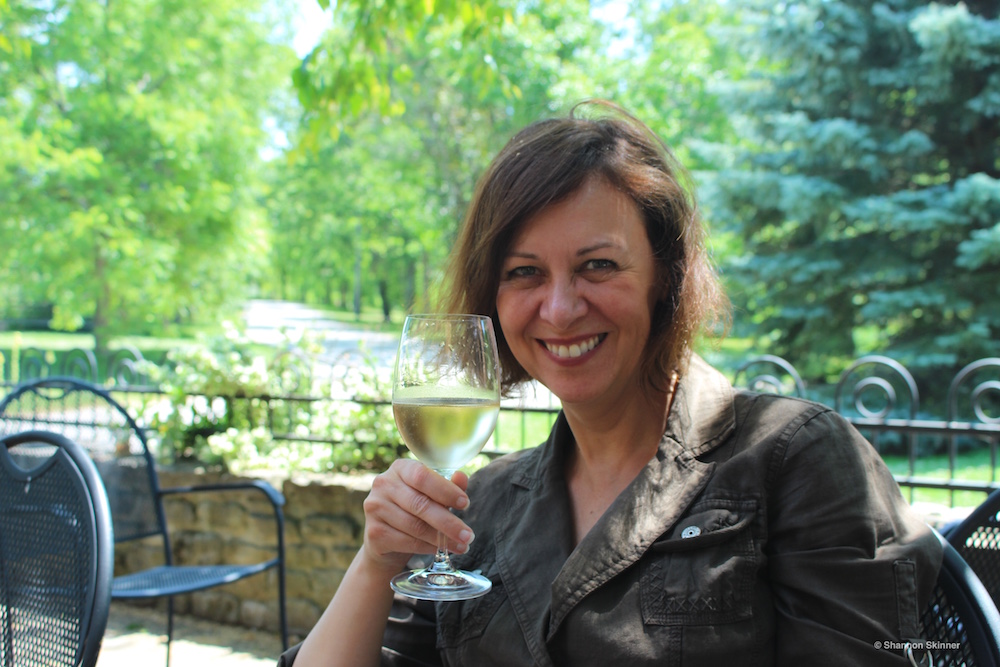 Cheers! Loving their sparkling wine.
Run by two women, a mother and daughter duo – Caroline and Maggie Granger – it was such a delight to learn about their business as I toured, along with my friend Darcelle Runciman, publisher, Infinity Magazine (which I write for), and a fun picnic lunch complete with a delicious sparkling wine.
I will be writing more about our adventure in the next issue of Infinity Magazine – but wanted to offer a sneak peek of what's to come – so stay tuned!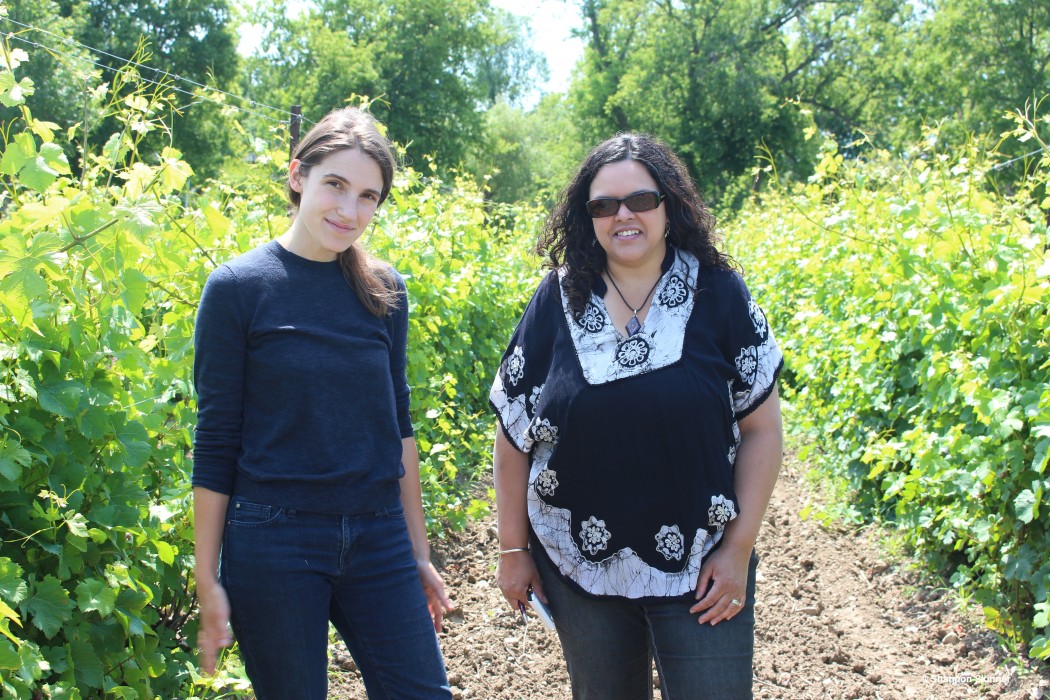 Maggie Granger and Darcelle Runciman on tour of vineyards. This is what Pinot Noir grapevines look like.