I saw my first TIFF film of the year. Here are my thoughts.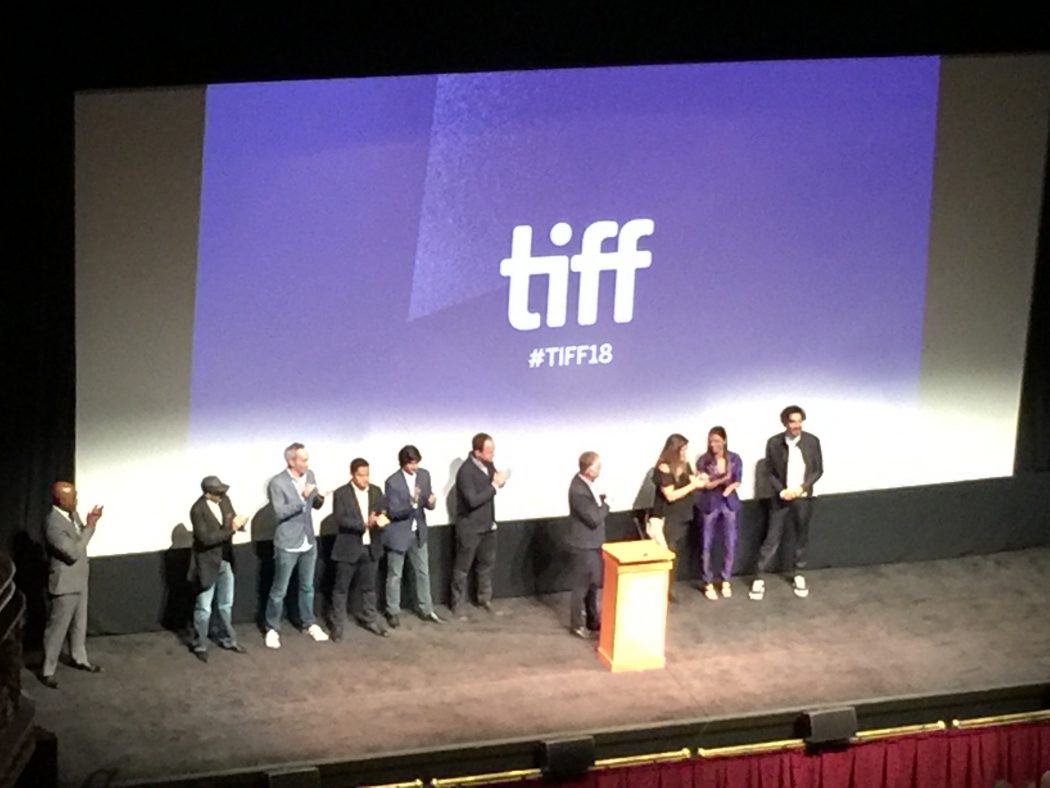 Director Michael Winterbottom and cast, along with TIFF's Cameron Bailey at TIFF 
Quick Plot Summary:
A British muslim man travels to Pakistan to attend a wedding. When in Pakistan, he rents a car, buys some guns and finds himself at the doorstep of the wedding party. The story and his relationship with the bride-to-be, unfolds on a road trip across India, from hotels to restaurants to shops and beaches.
Directed by Michael Winterbottom, and staring the British actor Dev Patel and Indian actor Radhika Apte, The Wedding Guest is a thriller, since is has twists and turns that keeps you at the edge of your seat, but is it also a romance and a road trip movie. Filmed primarily in Punjab, Delhi, Jaipur and Goa, some of the most beautiful areas of India, it is a love letter to India, a country I love so much.
I don't want to write too much more so I don't give away then entire plot. But if you love to discover different cultures, if you have wanderlust, if you wish to see more of the world, and like a good thriller/romance, this movie is for you. I have seem many of these places where this movie was shot, and they have been captured beautifully.
An interesting production note, at TIFF, Winterbottom explains the he filmed the movie using no lights, quite a risk for a $5 million film. He told the audience it is meant to make us feel as though we are on the journey with the characters. It worked for me.
The one thing about this film that was a disappointment for me was I felt unsatisfied with the ending. It left me wanting more and felt incomplete somehow. But other than that, it is a superb film.