On this International Women's Day, I am thankful for the United Nations and its important work around the globe. The United Nations, which celebrates its 70th anniversary this year, touches the lives of every woman — and in every aspect of her life.
I recently had the privilege of visiting the United Nations European Headquarters in Geneva, Switzerland, the world's capital of peace. The UN is located in the magnificent Palais des Nations, a marvel of architecture situated on a sprawling property with a breathtaking view of Lake Geneva and the Alps. Much peace-making and humanitarian history has been made there and if you've never been, put it on your love list.
This visit not only opened my eyes, it is changing the course of my life.
"The United Nations has an impact on everyone on the planet, from the time we get up to the time we go to bed, for both women and men," says Corinne Momal-Vanian, Director, Information Service and Spokesperson for United Nations Geneva. "From health, to the world of work, to mobile phones, to patents."
The UN has a key role in ensuring women's rights are protected and promoted, as well as ending discrimination against women. Though the education of girls in underdeveloped countries has been a major area of focus, in recent years, there has been an interesting shift in priorities. According to Momal-Vanian, in the last 10-15 years, the UN has made great progress with the education of girls, particularly at the primary school level. "We're near parity at primary school, which is huge progress because that's the basis for everything."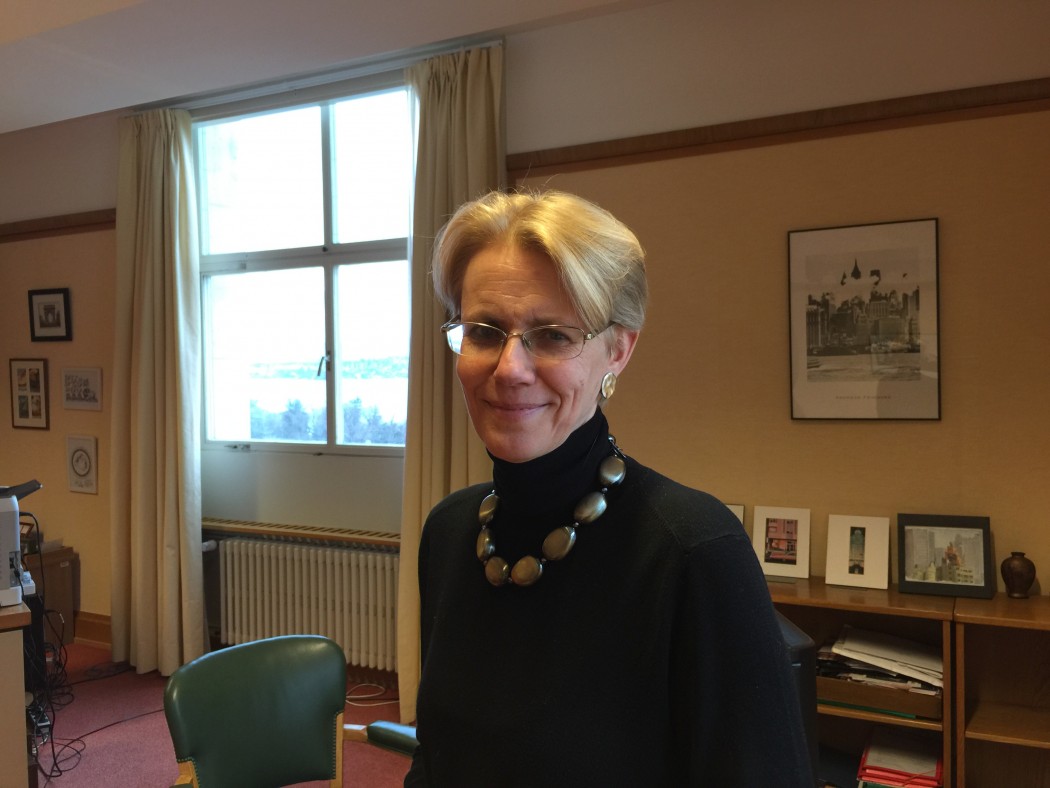 (Corinne Momal-Vanian, pictured in her office at the UN Geneva)
While progress has been made in education, there are now greater challenges ahead in other areas.
Maternal health is now one of the biggest areas of work of the UN, with the World Health Organization and UNICEF, a few of the many organizations that are part of the UN family. And for good reason. "Death in childbirth and death during pregnancy is at an unacceptable level," adds Momal-Vanian.
The numbers are bleak. According to the World Health Organization, 1,000 women die every day of the consequences of pregnancy and childbirth, including severe bleeding after childbirth, infections, hypertensive disorders and unsafe abortions.
While maternal health is a top priority, according to Momal-Vanian, ending discrimination and protecting women's rights in general, is also one of its biggest challenges. In her view, we need to be firmer with countries' commitments to ending discrimination against women.
And so, this International Women's Day, let's not only celebrate the advancement and protection of our rights, let's do our bit to help stop women all over the world from dying during childbirth and pregnancy.
Lastly, the United Nations in Geneva is holding a number events throughout the year to mark its 70th anniversary. For more information, visit the UN website and Geneva Tourism.