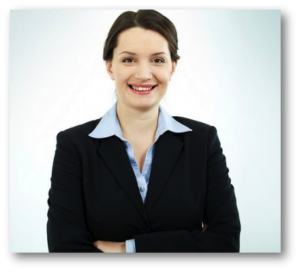 In case you have not noticed, there is a growing trend of women's empowerment organizations springing up everywhere that are geared to helping professional women achieve success and fulfillment. Some are industry-specific, like entertainment, technology and media, and others are more diverse or general, such as women entrepreneurs. With so many popping up, it begs the question: are career women that hungry and in need of support groups to empower themselves?
Perhaps the answer lies in a recent study released by recruitment firm Randstad Canada in conjunction with Ipsos Reid that found fewer Canadian women are aspiring to hold a senior or executive positions. One of the issues noted is women's need for mentorship – the majority of women stated they don't have or have not been provided with a mentor.
One of the most invaluable attributes of a mentor as we are growing and evolving, of course, is support.
According to Agata Klimczak, founder, Brilliant Minded Women, a newly founded organization aimed at professional women's inspiration and growth, the answer to my question is a resounding yes. "If you want to make changes, you need to be strong enough and put fear aside," says Klimczak. "We are here to provide support. There is always someone next to you who will give you a hand." Klimczak grew up in Poland and moved to Canada as a young woman. She raised two children while working full-time and going back to school to study, so she could establish herself in Canada. As she was transforming her life and in search of support, she saw a need to help others who were seeking the same. "Brilliant Minded Women came out of inspiration to help women on an ongoing basis to recognize each other and link with a cause much higher than us," says Klimczak.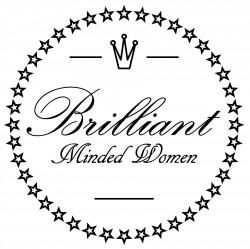 Her organization provides an array of ongoing resources and an annual gala that brings women together to celebrate each other and raise money for a charity. This year's inaugural gala supports a charity near and dear to her heart: Canadian Centre for Abuse Awareness. Adds Klimczak: "We have to help each other otherwise everyone struggles doing small steps."
Mary Morassutti, a Toronto-based communication expert who has a background in television production and until recently ran the Toronto chapter of eWomen Network, a networking organization geared to helping career women succeed. She has a lot of experience in this arena and understands the need for supportive organizations. "After a few years of running a network for women entrepreneurs, I saw the benefits of women coming together," says Morassutti. "I saw women eager to help one another. They understood each other's challenges and wanted to truly help. They referred people to each other's businesses, did business together and talked about their families as well. For most of us, building a network means meeting people who can help us grow our business."
Off course, all groups seem to have their own flavour and resonance.
Lauren MacKinlay, co-founder, Women on Screen, a Toronto-based organization that she started along with Natalie Lisinska, Farah Merani and Ciara Murphy, aims at getting a greater representation of women in the entertainment industry on all sides of the camera. The stats of women's working roles in the industry are grim. "Women are being told by the media that our voices, our stories, our forms of expression are not as valuable as men's," says MacKinlay. "Our goal is to change that. When women blaze forward to positions of power and continuously reach back to help other women along the way, it ensures greater gender balance at all levels and, thus, a more fair representation of the population."
After the release of Sheryl Sandberg's popular book Lean In, women all over started networking circles. A group of women in Toronto took it upon themselves to create a chapter here. They refer to themselves as a group of professional women seeking to grow their careers by networking, learning and sharing experiences in a positive, enriching environment. I had recently attended their launch, and had the honour of being a guest speaker, and they seem to be providing value to young professionals with monthly get-togethers and inspirational speakers.
And so, mentorship and support can come in different forms – just look at all the women's empowerment organizations around you.
If you are a woman in business, what kind of support are you looking for? Leave me a comment below, as I'd love to hear from you.