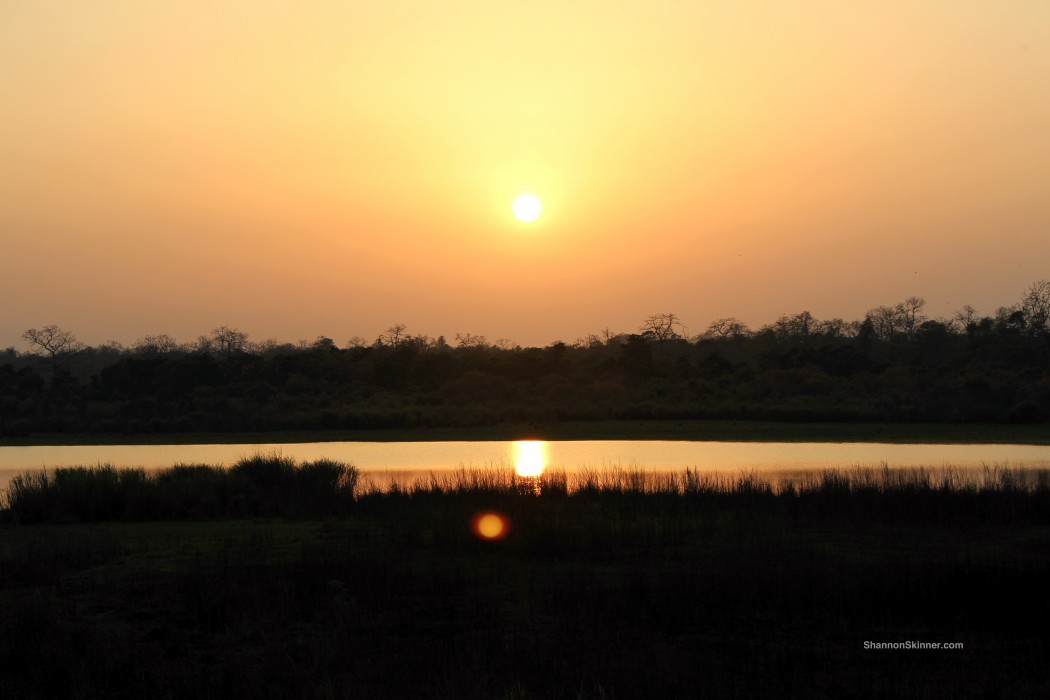 Kaziranga National Park, India
As a writer, it might come as no surprise that I love the beauty of words and language. From what I can see, in this world of rapid and instant communication, and a shift in what and how we read and learn, poetry is an art that needs to be celebrated more than ever.
In a recent radio interview I did with poet and speaker, Reeti Mishra, a friend of mine who lives diplomat life which sees her traveling the world, she spoke of her love for poetry and read an excerpt from one of her poems inspired by her home in India and her travels around the world. I fell in love with this poem as it speaks to me having recently visited India.  I wanted to share it here. The photography is mine.
My Golden Sunset
I have a sunset captured in my heart
It is all gold.
Over the gleaming temples,
Beyond the vast yellow fields
And within me.
The same mesmerizing Sunset over the ghats with the numerous majestic steps of Benaras from the beautifully ornated boats floating in Ganges.
The most prized view of the
sunset from the  high chat of my house in Benaras.
Enclosed inside me this golden Sunset has traveled with me
To Lima, to Rome, to Kathmandu, to San Francisco, to dar es Salam, to Toronto and I dig in it
From this gold of the sunset within me,
From time to time to give me hope
It grows there inside me.
Every sunset is a promise for a new sunrise.
– Reeti Mishra