With the news of the death of Stephen Covey, one of the leading thinkers in the field of personal development who left behind a body of inspiring work, including the book 7 Habits of Highly Effective People, it got me thinking about the habits that lead to success. Covey's book was one of most the memorable books in this genre that I have read – and I devoured it.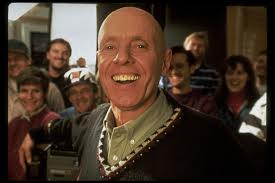 In his honour, here are the 7 Habits:
Habit 1: Be Proactive
Habit 2: Begin with the End in Mind
Habit 3: Put First Things First
Habit 4: Think Win/Win
Habit 5: Seek First to Understand, Then to Be Understood
Habit 6: Synergize
Habit 7: Sharpen the Saw
Later, he released the 8th Habit, and this is one that really speaks to me, given my work and purpose in life:
Habit 8: Find your voice and inspire others to find theirs.
When I heard the news of Covey's passing, I wanted to re-read his 7 Habits of Highly Effective People book. Then I remembered I had lent the book to someone and never did get it back. I thought of all my books in my personal library and realized that my knowledge is a sum of all that I have read. Reading is so important and fundamental for success. It is also a good habit to get into.
So I'd like to suggest one that Covey overlooked one very important habit:
Thou Shalt Not Lend Out Books
I think I will hang on tightly to books that are important to me from now on.
Thank you, Stephen Covey, for your inspired work.
(photo: Bloomberg)