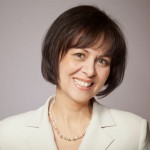 SHANNON'S TRAVEL BAG: travel tips for women
Shannon Skinner, along with her sheepdog, Bob, visits Sugar Ridge Retreat Centre in Ontario.
_____________
If you are looking for a peaceful, health-focused retreat where you can enjoy Ontario's breathtaking nature, good food and get in some hiking or cross-country skiing, along with your furry canine companion, Sugar Ridge Retreat Centre offers just that — and more.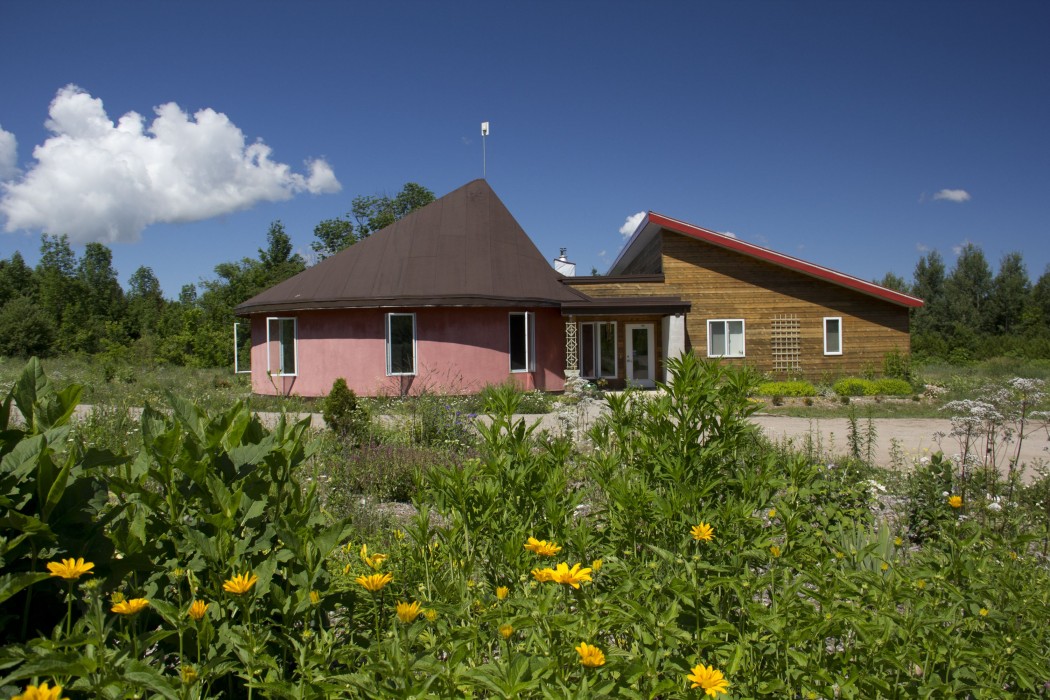 With a busy, blooming business and some personal events causing my stress levels to climb, I knew it was time for a retreat. Though I didn't want to leave behind my dog, Bob, because that would just add to my stress. So when researching pet-friendly retreats on Facebook, I discovered the Sugar Ridge Retreat Centre. Then after speaking on the phone with owner and manger, Liz Frost, a dog-owner herself who raved about the peacefulness of its setting — and welcomed Bob — I was in.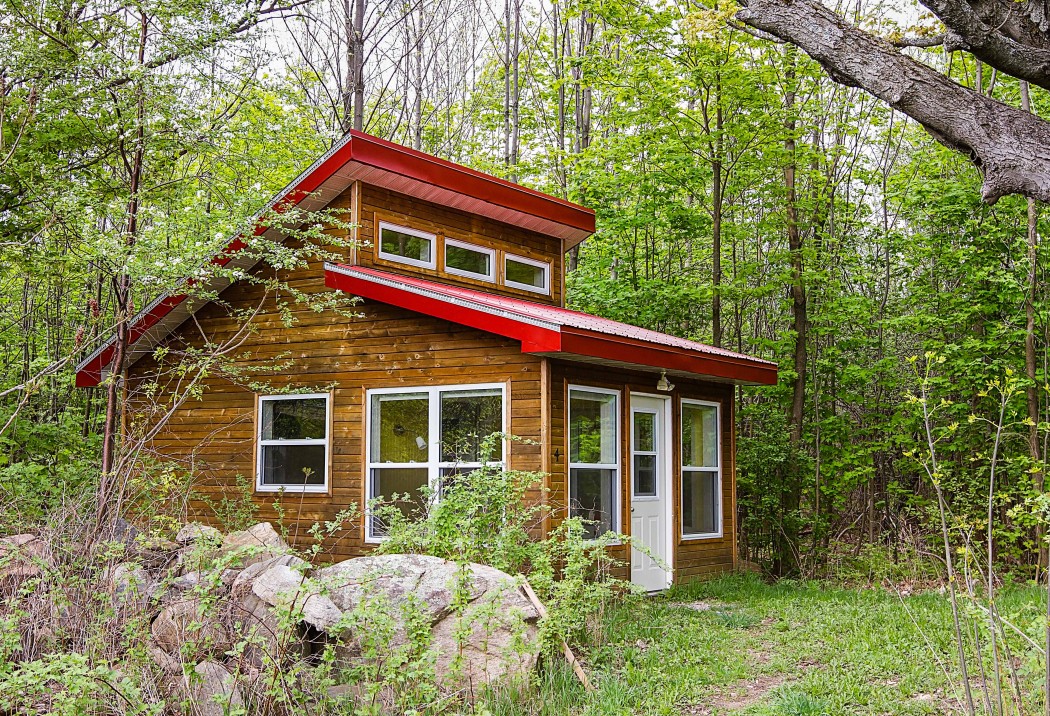 Just 90 minutes north of Toronto, this hidden gem is located near Midland, Ontario on 150 acres of trees and meadows, and surrounded by 3,000 acres of provincial land. Built about 5 years ago, Sugar Ridge began as a dream after Frost left her cushy job as a chartered accountant and felt called to create a centre in the woods that promotes health, mindfulness and peacefulness. Along with her husband, Kurt, the two spent years searching for the right property. After many challenges, they opened Sugar Ridge (named after their maple forest and maple syrup that they sell), which offers relaxing, affordable and environmentally-conscious accommodations, as well as regular yoga classes and other programs.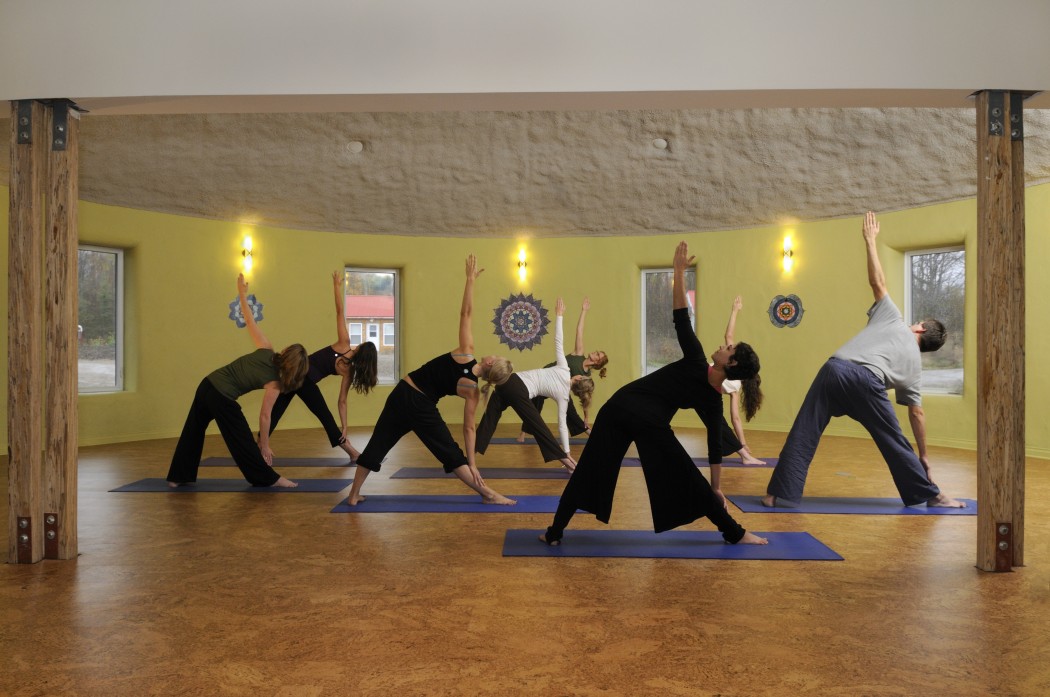 It was a busy Thanksgiving weekend and the centre was full, with most guests bringing at least one dog (there was a total of 12, including Liz's dogs — the most ever). Bob and I walked some of the 20 kms of nature trails accessible from the property. It was inspiring to be in nature and watching Bob happily exploring the grounds — which includes a garden and a magical view of the night sky (and shooting stars!) – and my stress melted away.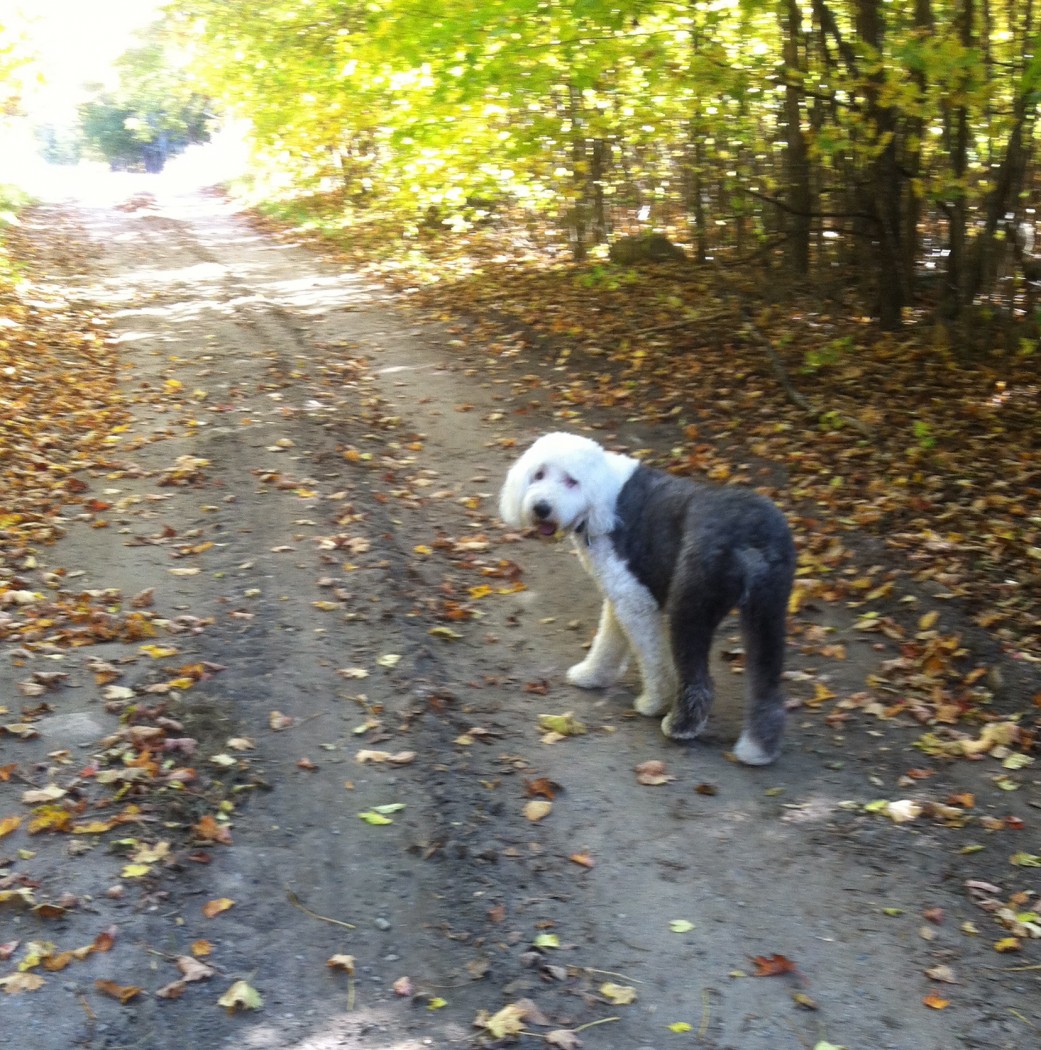 The main centre is the hub. There are private showers. The dining/living areas are open-concept. The studio/meeting room is circular and closed off (no dogs allowed). For rainy days and cooler evenings, there is a fireplace, magazines and games. Be sure to take off shoes and don slippers that are provided – or bring your own.
The cabins surrounding the main centre are cozy, clean, with high ceilings, windows, plenty of lights, and equipped with flashlight, fire extinguisher — and quiet. I had a restful sleep under a warm duvet and Bob slept well on the floor. In the morning, I just opened the door and out he went to pee — easy — as I kept an eye on him while still cozy in the bed.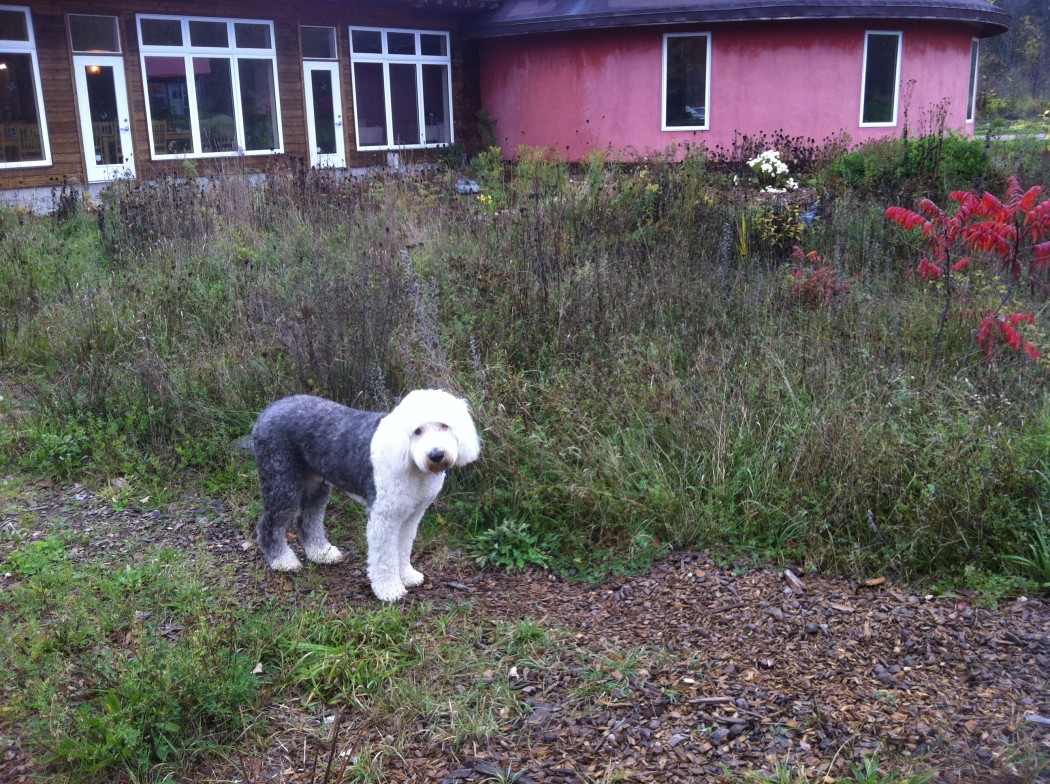 Since the property is small, Liz and Kurt cook the meals; with Kurt doing all of the baking. The food is vegetarian fare, with a focus on organic and fresh-local produce; some baking is gluten-free. Our dinner was a scrumptious Moroccan stew with steamed broccoli, grilled tofu, salad, cucumber slices with hummus; dessert was Johnny Cake.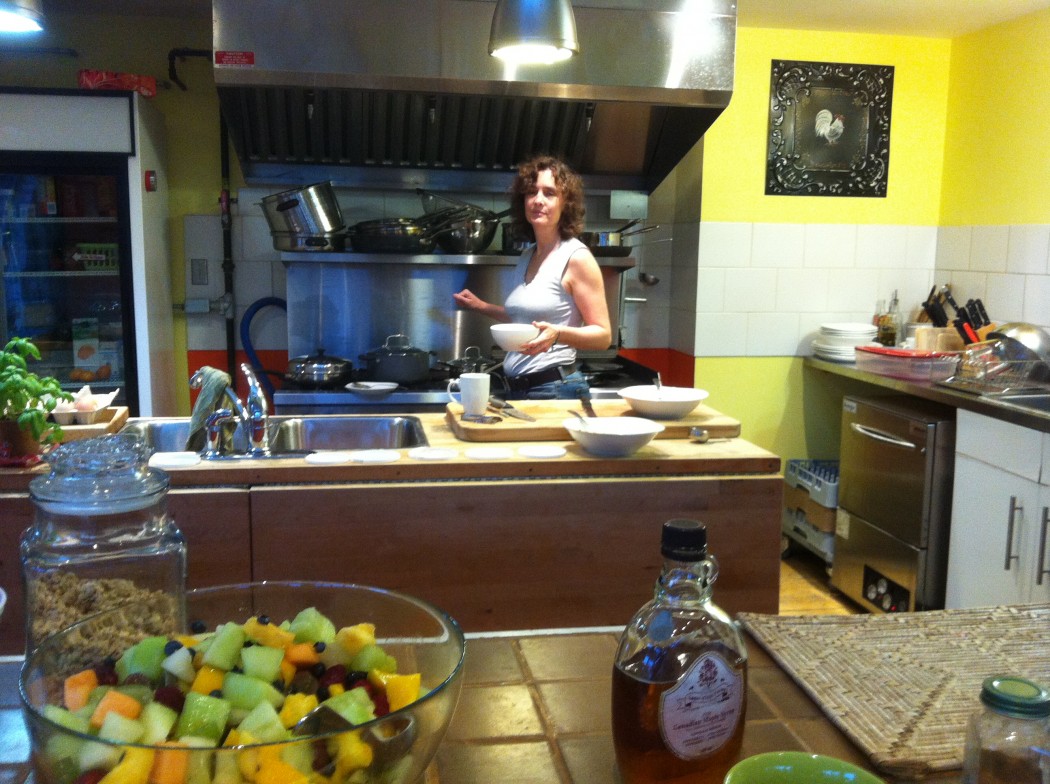 The breakfast was a great spread: cooked oatmeal with warmed fruit (dates and apricots) – and fresh pumpkin muffins (vegan). Liz will also cook you eggs (farm fresh). Fresh fruit, nuts, tea are available anytime of the night/day.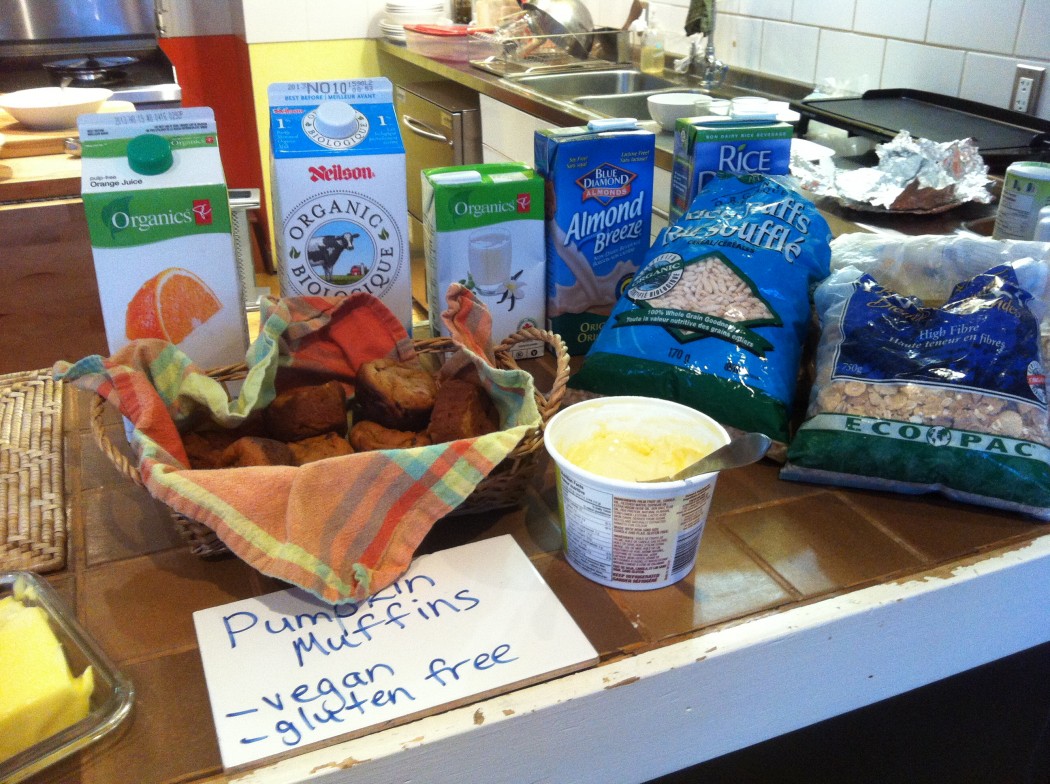 DETAILS:
Venue: Sugar Ridge Retreat Centre
Price From: Cabins are $139 per night, including full breakfast buffet for 1-2 adults. Each additional adult is $35. Children under 5 years stay free, and ages 6-12 add an additional $15. Facility rentals are $270 (half-day) and $540 (full-day). Enquire about rates and specials.
Who goes? Singles, couples, families, particularly with a focus on health; and corporate groups. Those looking for a nature experience, and/or conference facilities in a quiet, peaceful setting. Dog-lovers.
Style/Character: Retreat center with cabins set in nature, bed & breakfast (buffet-style).
Service/Staff: Friendly, resourceful.
Rooms: Retreat centre has 10 cabins with options of either 4 twin beds or one double and 3 twin beds.
Food/Drink: No restaurant on-site, but owners Liz and Kurt will cook a meal (vegetarian) if requested in advance. Lunch $17 per person. Dinner $25 per person. Snacks, tea and coffee are available 24/7.
Value for Money: Yes.
Women traveling solo-friendly: Yes. But bring along a flashlight for walking the grounds at night because it is quite dark.
Family-friendly: Yes.
Pet-friendly: Yes (check the pet policy). If you do not like dogs, this may not be the place for you.
Amenities: Main retreat centre is 4,200 sq. ft. multi-purpose building open year-round, used for corporate meetings or conferences, personal getaways, group or individual retreats, half-day receptions or multi-day retreats. Meeting room is 1,200 sq. ft, fully equipped. Dining area seats 40. The lounge offers living-room style seating and a wood-burning fireplace. A private office is available to guests or for individual massage/bodywork treatments. Main centre has wireless internet. Accommodates groups up to 40 people overnight, or 50 for day use only. Regular yoga classes are held on-site (check the website for details). Cabins are modern, simple, comfortable and bright. Washroom facilities are located in the main centre (bring your own towel).
Local shopping: In nearby Midland.
Where to eat: Liz and Kurt Frost will cook you a meal, but you must book in advance. Midland has a number of restaurants.
What not to miss: Walking the nature trails in the area.
Nightlife: If you want nightlife, you will need to drive into Midland.
Reservations: https://sugarridge.ca
Location: 90 minutes north of Toronto, near Midland, Ontario
* photo credit: images of Sugar Ridge provided courtesy of Liz Frost