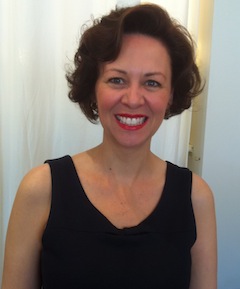 SHANNON'S TRAVEL BAG: Travel Tips for Women
Shannon Skinner reviews one of Toronto's most stylish and elegant lounges: Parlour. Shannon experienced the new holiday season's dinner-sharing menu.
__________
If you want to gather a few of your girlfriends for a "girl's night out" in Toronto and are looking for an intimate place where you can hear each other speak, and at the same time enjoy atmosphere, good food and a glass of wine, Parlour just might hold the answer.
I recently had the opportunity to attend an industry tasting event at Parlour as the venue rolled out its new season dinner-sharing menu.  Located in Toronto's trendy entertainment district, Parlour (also known as Parlour 270, for its location on Adelaide St. W.) is a stylish lounge where intimacy, elegance and cozy conversation rules.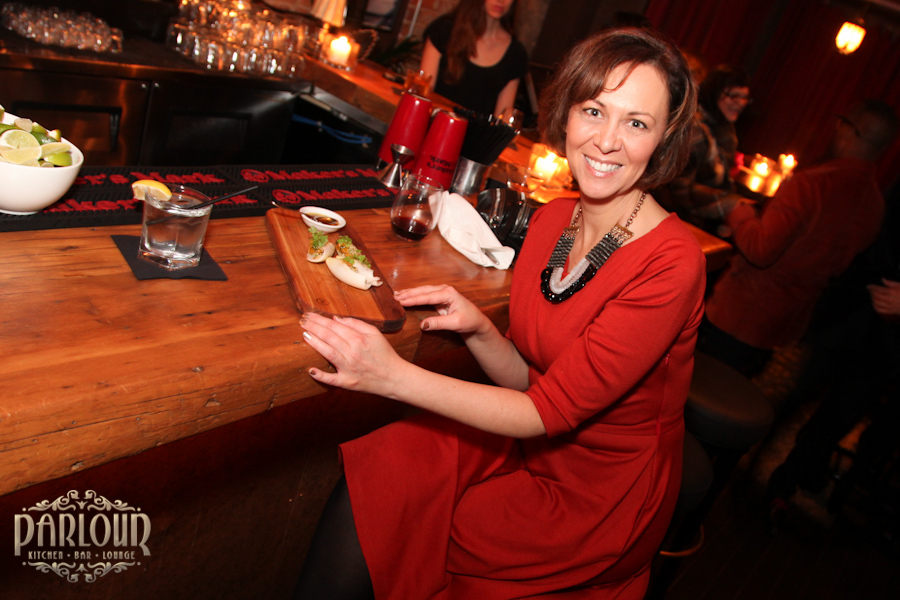 Parlour opened two years ago and was decorated by owners (and brothers) Gregory and Luke Vitale. It quickly established itself as an "oasis of sophisticated entertainment."  The brothers were later joined by partner, chef Frank Ghanavati, a capable culinary expert who is originally from Istanbul and has worked his culinary magic in establishments around the world
From the special tasting menu, I enjoyed some delicious vegetarian "meatballs," comprising of a variety of vegetables spiced-up in a tomato-based sauce; as well as quinoa canoes that were Belgian endive filled with marinated vegetables and quinoa; and tasty flatbread with tomato and oyster and cremini mushrooms. For carnivores, the tasting menu also offered "real" meatballs, steak tartare or chicken empanadas, which, based on the other guests seated next to me who were thoroughly enjoying their food, the dishes looked like they were delicious. There were also signature cocktails to taste: options of a Pink Parlour Martini (vodka with sourpuss and lychee liqueurs and grape juice), which was delightful; and also Spiced Old-Fashioned bourbon with spiced syrup (it seemed to be a popular choice, though I don't drink bourbon).
"We wanted our menu to celebrate the romance of a laid-back meal as the heart of the entertainment district pulses and moves with frenetic energy just outside," says Gregory Vitale, co-owner, Parlour. "Bring a friend, or come alone and make a new one. That is the Parlour spirit."
For the full menu, check the website.
Parlour will give you the feeling of being back in era of the "speakeasy." Built in 1895, the 19th century building is filled with character and charm, and happens to be one of a few  row town homes that survived Toronto's great fire of 1904.
About proprietors Luke and Gregory Vitale: Other celebrated venues from proprietors Luke and Gregory Vitale, include Potato Blues Supper Club and Honey Supper Lounge.
About Chef Frank Ghanavati: Turkish native Chef Frank Ghanavati studied at George Brown College, and after completing a prestigious apprenticeship at Toronto's Fairmont Royal York Hotel, continued his global culinary education at Alta Societa in Italy, Nega Culinary School in Thailand, CESSA Universidad in Mexico and Sunrise Global Chef Academy in Singapore. Frank has honed his skills in high profile kitchens around the world, including the Shangri-la Hotel in Singapore, Hilton Hotels in Mexico City and Burnaby B.C., and The Royal Bank of Canada Executive Dining Room in Toronto.
DETAILS:
Restaurant/lounge: Parlour
Location: 270 Adelaide St. West, Toronto (at John) / Parlour: www.parlour270.com (check out the Gallery room for fabulous photos)
Ambiance: elegant, cozy, inviting and not too loud.
Decor: 19th century-influenced style based on easyspeaks of its era. Feels warm and cozy. Lots of candlelight. Nicely done.
Service: Friendly.
Hours: The kitchen is open Wednesday to Friday from 5:30pm to 11pm and Saturday/Sunday 6:30pm to Midnight.
Women traveling solo-friendly: yes.
Shannon's Rating (of 4 stars): ★★★★
photo credit: Max Jamali
jewelry: Nicola Smith, Makara Jewelry
Shannon's Travel Bag: Travel Tips for Women is an occasional article series of reviews, tips and inspiration for women travelers.
Shannon is also the Executive Producer and Talk Show Host of the television series, Extraordinary Women TV.

copyright © Shannon Skinner