It was only a matter of time.
Pippa Middleton is not unfamiliar with being in the spotlight since her sister, Kate, married Prince William last April. The world has grown in its fascination with her; it is reported that she is apparently more known in some countries than her royal sister.
I have been following Pippa's rise in the mainstream media. With such a rapid climb in awareness on the world stage, and with the public so convinced she, like Kate, could do no wrong, I knew a big, negative, juicy news story was on its way to humble Pippa, and also put the public's fantasy and fascination in balance. It happened and she is at the centre of controversy. In this case, it is a photo of a friend pointing a toy gun at a photographer in Paris. A stupid prank.
This is a situation of guilt by association.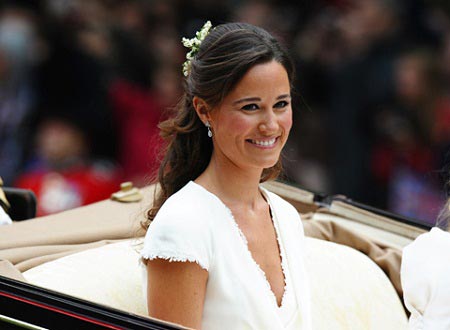 And not only that, she is being criticized for making an error in judgement for attending a friend's extravagant costume party. It looked like it was a fabulous time, though. But the problem is, when you are so high-profile and connected to the British royal family, one needs to be more hyper aware of what are you doing when the cameras are around. These days, with smart phones, that means everywhere.  Mostly, Pippa has done well with managing her reputation – and she has lived her life. But the old adage "bird of a feather flock together" comes into play.
Pippa has not done anything wrong, really. She just so happens to have some friends whose judgement is questionable. With all the excitement in the media, it will likely only help her promote her book on party planning that is expected to be published in October.
What do you think about Pippa's gun incident in Paris?
© Shannon Skinner 2012