I recently had the pleasure of going behind-the-scenes of Jordane Cosmetics' production facilities in Toronto when owner, Danny Doron, toured a school group of makeup artists. I tagged along for a little action and I'm so glad I did!
In a highly entertaining way, Danny showed us how make-up is made and packaged.
Here are some highlights: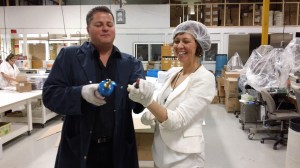 I got to insert Jordane Cosmetics' lipstick into its special container. Yes, that's me in a hair net! I didn't get it right the first time, so Danny made me do it again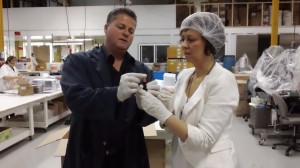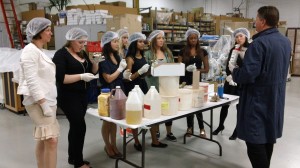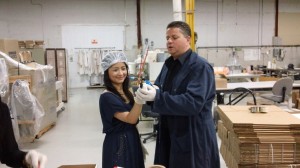 I am so thankful for Jordane Cosmetics because as a sponsor of my show Extraordinary Women TV, they help me look my best on camera, as well as my guests. Thank you, Danny!