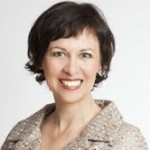 SHANNON'S TRAVEL BAG: Travel Tips for Women
Shannon Skinner writes about her perfect day in New York City.
__________
If you know me, you know I have a love affair with New York City. It is a city that I find so electrifying and full of life. It is the heartbeat of the world. If you are shaking your head 'no' in disagreement with this statement, just imagine what life would be like without the New York Stock Exchange and Wall Street.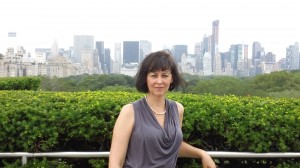 This past weekend, I went to New York for some R&R and to get re-energized and inspired. For many people, summer-time is the season to putter in the garden, work on the cottage, or simply chill-out with family while the kids are out of school. I find it is nearly impossible to get down time in my home city of Toronto, regardless of the season. I don't have a cottage in the Muskokas to escape to. In fact, I never will have a cottage because I have no desire to be anchored to one — I'd rather travel. Probably like you, I have many distractions and a thousand reasons why I should be "working" 24/7. For me, to allow my mind to wind down and vacate for a bit, and to reclaim my energy when it gets depleted (and oh boy it does), I need to get away. In fact, I've come to accept that I have no choice.
For many people, travel is considered a luxury. It is something you do once you have wealth, or when you retire. There was a time when I did not travel because I did not have the money or could not take the time away from my work. However, I  have come to realize that by taking off time and going to a place that inspires me, I have more energy than I had before, and the inspiration is the gasoline that fuels me to keep being productive and achieve my goals. Without it, my tires go flat. So it does not do me any service to not travel.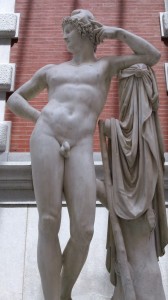 I spent Sunday in the most marvelous way. In the morning, a dear friend of mine and I visited the Metropolitan Museum of Art. It has been a few years since I had been to the Met, and I felt a desire to surround myself with the beauty of some of the greatest genius artists since the beginning of time. After a couple of hours of meandering through its vast galleries and halls, my friend and I had a brunch in the Met's restaurant. How divine it was to sip on a glass of chilled prosecco along with a decent-sized serving of French toast, while surrounded by a view of the park on one side and a bright naturally-lit hall filled with amazing life-size statues on the other.
And with temperature soaring in the 90s in Manhattan, a scorcher of a weekend, the museum's cool air conditioning was a welcomed reprieve.
The Met, one of the best art museums in the world, offers so much education about art history. As far as my taste in art is concerned, I must admit my favourite artists are the 19th century European impressionists. What's not to love about Monet's water lilies? There is something uplifting and almost calming about the work of the impressionists.
The Met has something to offer for everyone, regardless of your taste in art, age, or background. There is always something to learn and experience. And be sure to check out the rooftop terrace, which offers an impressive view of the city.
Following our morning with the art masters, my friend and I found ourselves at the River Café, which is situated under the Brooklyn Bridge, on the Brooklyn river side. We treated ourselves to a beverage at the bar, which had talented piano player behind us and an amazing, unobstructed view of lower Manhattan in front of us. I must add, the restaurant, which is world-renowned,  has a lush garden of flowers, one of the best indoor display of flowers I have ever seen, inside the entrance. The restaurant is also famous for holding the graduation party for JFK when he graduated from law school.
The bar had friendly bartenders who entertained my friend and I with their travel stories. Although we did not have anything to eat, from what I could around me, the food looked delicious.
It was a wonderful environment to catch-up with my friend, reminisce, to share dreams, hopes — and a few laughs.
For me, this was the perfect way to spend a Sunday. What's yours?