Last night, I had the wonderful opportunity to go backstage after the final production of Pucini's La Bohéme at the impressive Four Season Centre to personally congratulate and have a photo taken with soprano, Simone Osborne. Simone is a rising star with the Canadian Opera Company who I recently interviewed on my talk show, Extraordinary Women TV. The interview happens to be airing this week on Rogers TV cable 10&63 in Toronto/Scarborough.
Simone performed the role of Musetta. She was delightful. Comedy/tragedies are always bittersweet, and for a storyline that is, at its heart, dark and sad, Musetta adds much-needed comic relief.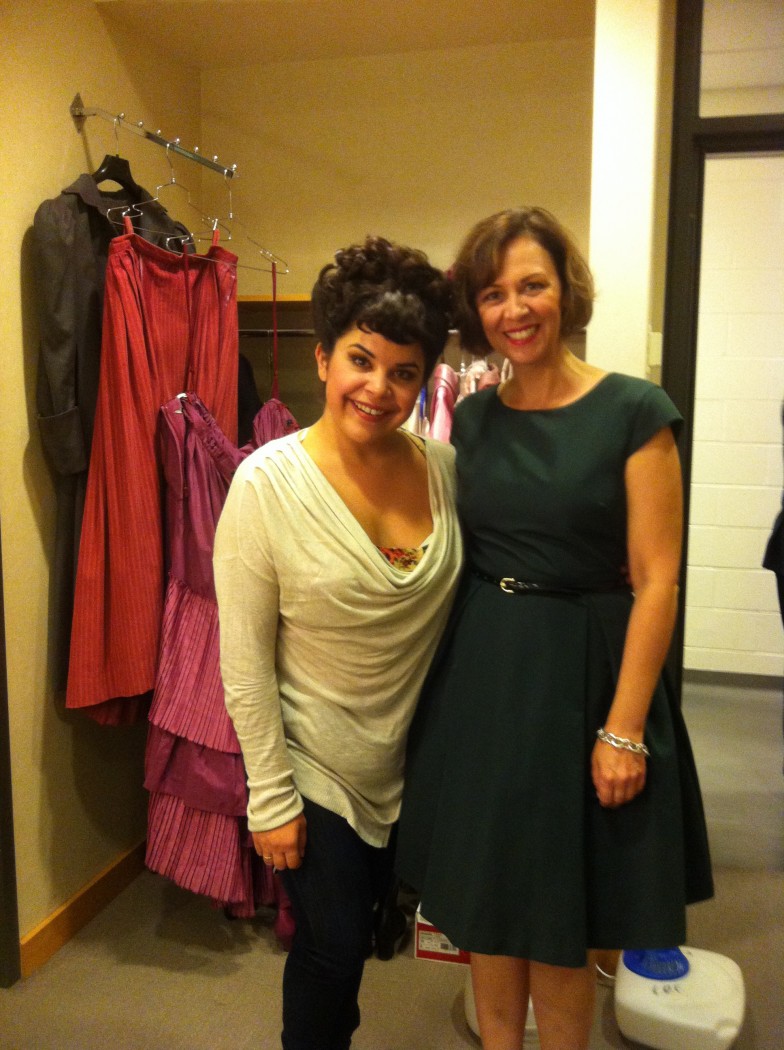 In my one-on-one interview with Simone, I ask her what it takes to be an opera singer, because opera singers are technically considered the best singers in the world. I can't wait to share my interview with you here. I'll be posting it shortly, so check back soon.