On a recent trip back to Alberta to visit family, I spent some quality time with my maternal grandmother, who thankfully fit me in her busy schedule between her social life and her creative activities that she does in her "adult living" home. At nearly 90 years of age, she is in relatively good physical condition with all the walking she does, has the spirit of a schoolgirl, and she still enjoys being productive.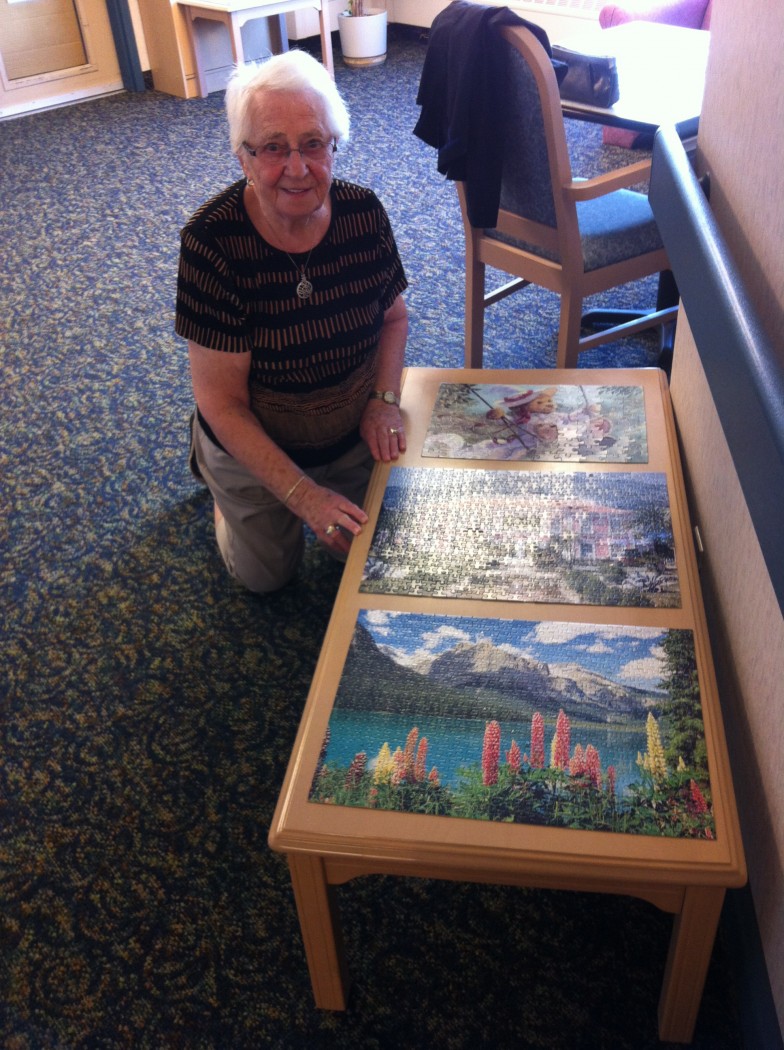 During our visit, my grandmother (a.k.a. Baba) proudly showed me the numerous picture puzzles she has been working on that are in various forms of completion, and told me of the other creative projects she works on with other women in the centre, such as making quilts. Though her eyes are not as sharp as they once were, she continues to crochet, needlepoint and knit – all creative forms of expression. She seems happy and content.
So I asked myself if my grandmother's ongoing creativity is somehow connected to her longevity and overall happiness, and if there is a kernel of wisdom in that knowledge for me.
And voila! Based on a recent German study that "links creating visual art and improved functioning of the brain," I may have my answer.
I believe we are here on planet Earth for a life of self-expression, and the form of that expression is unique to each individual. Creative expression is at the core of our life's purpose, and is whatever gives us joy and meaning every day, whether it is being a healer, entrepreneur, parent or artist.
 "The purpose of our lives is to give birth to the best which is in us." ~ Marianne Williamson
For several decades, my grandmother played the nurturing role of a mother to two daughters, and hands-on grandmother to six grandchildren, and nine great-grandchildren — and now one great-great-grandchild. As well as wife to a first husband who was physically disabled and, after being widowed for several years, re-married to a husband who, in his twilight years, had his own health issues prior to his death.
Today, with freedom from those caregiver obligations, grandma enjoys spending time with her friend and working on her visual creative projects. These are the things that give her joy. And admittedly while doing picture puzzles and the crafts of quilt making, crocheting and needlepoint work may not be 'high art,' the creative process remains the same.
Since I do not have a crystal ball, I do not know what is in the cards for me as I move into the next few decades of my life. But what I do know is that, when I reach the age of 90, I hope that I will live it with the health, spirit and creative expression of my grandmother. Because at 90, she continues to 'birth the best that is in her.' And I believe her continued creation of her "visual art" is one of the keys to that.