When I lived in London in my 20s, I often hung out in the SOHO neighborhood. One night, my friend and I were walking in the area after leaving a bar and, out of the blue, this man bumped into me on the sidewalk, nearly knocking me over. He gently grabbed my shoulders. When I looked up, I saw a very tall blonde man smiling with these big teeth that looked familiar. He apologized for running into me and we continued on our merry way.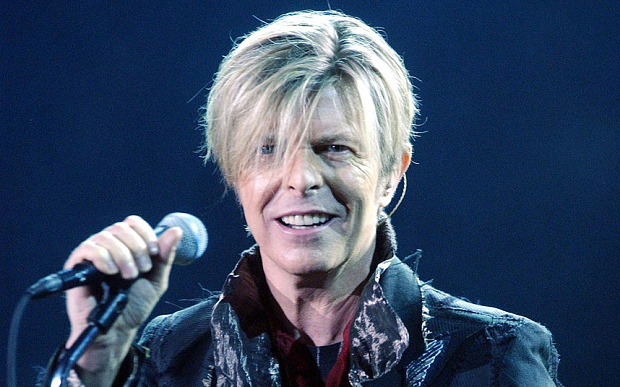 I could not get the visual of his teeth out of my mind. And that was when it dawned on me who this man was…
And that was my encounter with the music legend, David Bowie.
Today, the world mourns David Bowie,  but his music lives on. David, thank you for the music that shaped my youth. And thank you for the kindness you showed me that night in SOHO.
(my friend, Ham, years later would sadly die of Mad Cow Disease)
* photo credit: The Telegraph