Last night, I had the pleasure of seeing Mozart's Don Giovanni, the Canadian Opera Company's current production and one of the most beloved operas ever, at the Four Season's Centre in Toronto. The last time I saw Don Giovanni, opera's famous "bad boy," was more than a decade ago in Prague, where Mozart first performed it, which had sent me over the moon. This current production is a modern take on the classic we have come to know.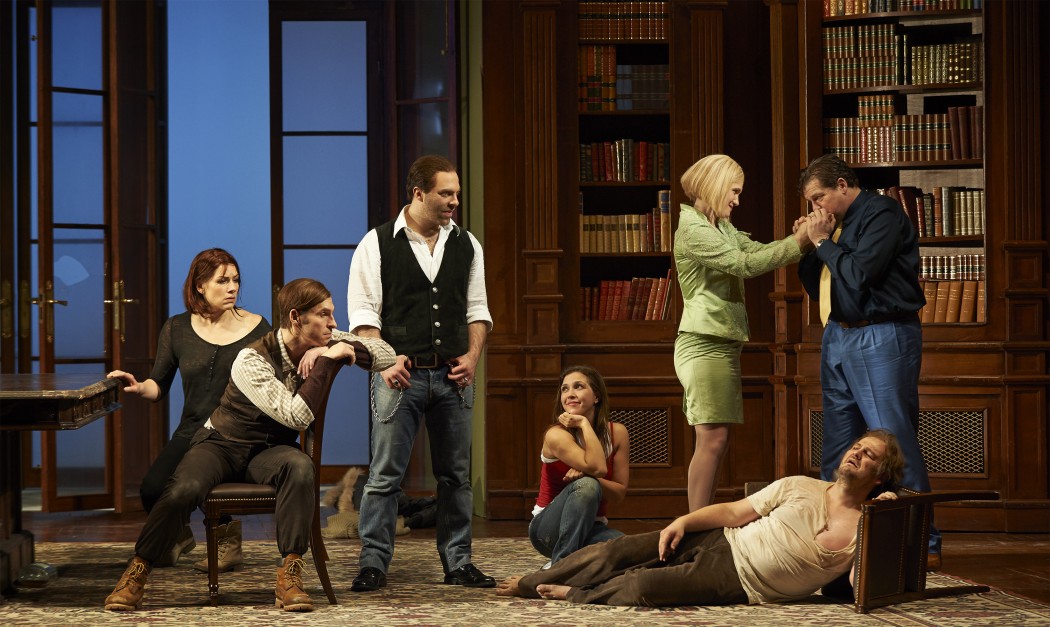 (Photo: Michael Cooper)
The reviews are mixed. But of course they are, because you can't please all the people all the time. The story is set in more modern times and some reviewers like that twist, others who prefer tradition do not, even though the story and score are apparently true to the original. I am by no stretch of the imagination an opera expert. I just know that opera soothes my soul, and I enjoy hearing the magnificent voices of the best singers, technically, in the world. And I think this current production, directed by Dmitri Tcherniakov, is brilliant because I could relate more to the story and to the characters, than a story set during Mozart's era.
At 3 hours, with a 1/2 hour intermission, it is a long opera. In today's distracted world, it is difficult to stay fully engaged for that long of a period, which has less to do with the quality of a production and more to do with the reality we face today. I have a difficult time watching 2 hour feature movies. But, for the most part, it managed to keep my attention. The performances of the unbelievably talented baritone, Russell Braun as Don Giovanni, and the magical voice of soprano Jane Archibald (Donna Anna), are magnificent. As well as all the other tremendous artists: Jennifer Holloway (Giovanni's wife), Andrea Silvestrelli (Commendatore), Michael Schade (Don Ottario), Sasha Djihanian (Zerlina) and Kyle Ketelsen (Leporello).
And, of course, the orchestra, which opera singers need to have enough vocal power to "sing over," played marvellously. That famous Mozart overture is igniting.
If you enjoy opera, and can hone your attention for 3 hours, it is well worth the time and effort.
Check out my insightful interview with soprano Simone Osborne, who recently performed in Canadian Opera Company's La Bohème, about the life of an opera singer and what it takes to succeed.
Shannon Skinner is an award-winning inspirational speaker, writer, and host and producer of the television and online series www.ExtraordinaryWomenTV.com.