Jully Black, fondly known as Canada's "Queen of R&B," is a magnetic artist whose abundant energy is seemingly superhuman, and has a list of accomplishments as long as your arm. In fact, CBC named her one of Canada's 25 greatest singers ever. An honour, indeed.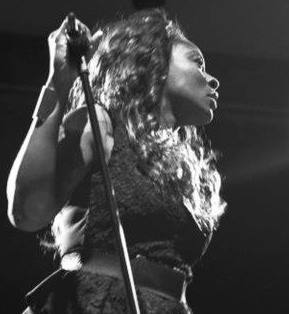 The multiple Juno award-winning singer/songwriter/performer, has four albums under her belt, has penned songs for Nas and Destiny's Child, and has performed alongside Elton John, Etta James, Jay-Z, Sean Paul and Alicia Key. She has opened for Kanye West in Singapore and also performed for the Queen.
Creatively influenced by Etta James and Tina Turner, Black has that rare talent and ability to powerfully rock a venue filled with thousands of fans. And yet, sit down with her one-on-one, as I recently had the privilege of doing for my show, Extraordinary Women TV, you will find a humble soul who, in a quiet place at the core of her being, is committed to following her heart and making a difference in the lives of others.
In my interview with Black, I asked her what her key to success is. Her answer is not only reflective of a deeply spiritual woman who is striving to live her life's purpose, it is a lesson for us all:
"Believe in yourself and in a higher power," says Black. "When you're feeling doubtful and wonder if this dream, goal, purpose in life will ever be fulfilled — stop, take a moment and believe you are called to do what you love to do."
I invite you to watch my interview with the Queen of R&B, Jully Black, where you will discover what drives this highly accomplished artist, her influences, and why empowering women and girls is near and dear to her heart (watch below):
Extraordinary Women TV with Shannon Skinner airs Mondays at 7pm ET on Rogers TV Cable 10 & 63 in Toronto/Scarborough. View it online at ExtraordinaryWomenTV.com.