This is all I'm going to say about the Jian Ghomeshi trial. In a way, I feel a sense of responsibility to have a say about it, given I've been a voice for women.
Women (and men) have banded together since the story first broke. We've had solidarity online. We've exercised our rights and expressed ourselves. Three brave women went to court to testify, out of dozens of women who allegedly came forward with similar stories, including Trailer Park Boys' actor, Lucy DeCoutere. There were two strong, successful female defense lawyers (led by the competent Marie Henein) who, by all reports, did not abuse the complainants and simply did their jobs. After all, in Canadian law, people accused of crimes have the right to be defended and someone has to do it. Given the ferocious media and public interest, I call these women brave, too.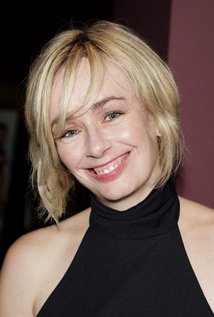 Lucy DeCoutere, Trailer Park Boys actress and hero for many Canadian women

An Ontario MP stated yesterday he has known Ghomeshi for about 20 years and no-one close to him believes he is innocent, and the system failed women. I have met Ghomeshi. Guilty or not guilty? Is TBA.
There is a bigger picture in motion though…
Everything in life happens for a perfectly divine reason. It may be that this entire case will lead to progress and change for how the "system" deals with women who have been sexually assaulted. We all know the facts, I need not reiterate.
Let's focus on the bigger picture, regardless of the outcome. Let this be a catalyst for change. Let's move to action to change what needs to change to evolve our society and laws for women, and for men, too. After all, this is Canada, one of the most advanced nations on Earth, where women have better protection than in most other countries — many I have traveled to and have witnesses how badly women are mistreated.
Let's be grateful for that.
Love and light,
Shannon
*photo courtesy Lucy Decoutere, IMDb