She is talented, gorgeous, stylish — and powerful.
The moment Canadian pop rock star, Suzie McNeil, walked into the studio for my interview with her on my web TV show, Extraordinary Women TV with Shannon Skinner, a brilliant smile — and a breezy "Hi everyone!" — lit up the room. This burst of friendliness gave me insight into the woman whose music touches many hearts.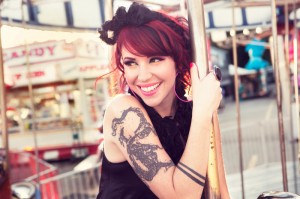 What makes Suzie so unique and appealing is her magnetic presence — the energy that comes from the core of her being. It is so irresistible that I was naturally drawn-in to discover more about her. I found out that she is her own stylist, having picked up trade secrets over the years. I also learned she was saddened by the sudden death of her keyboardist. There is a warmth about her that is truly inviting. In a way, I felt like I was catching-up with an old friend.
As an award-winning artist of so many popular songs such as SuperGirl and Merry Go Round, Suzie came into my awareness in a significant way during the 2010 Winter Olympics. She so beautifully — and powerfully — performed the uplifting song, Believe, during the Closing Ceremonies. Her Olympic-inspired Believe video, which was created to encourage our athletes to do their best, was so moving. I can relate to the song's lyrics — they are simple, yet profound:
"If you just believe
You can move mountains with dreams
The higher you climb
The better it gets
Cause you will see things
You'll never forget
If you just believe"
That's when I made a wish: "One day, I would love to interview Suzie McNeil. I just have to believe that I will."
And so, I did.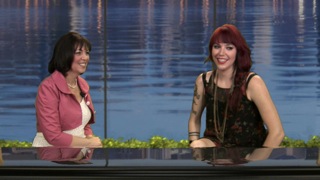 In my in-depth, one-on-one interview with Suzie McNeil on Extraordinary Women TV with Shannon Skinner, I uncover what inspires Suzie's heart — the heart of an extraordinary and gifted artist whose music has touched the hearts of people all over the world.
I asked her about the inspiration behind her latest CD, Dear Love.
I asked her if there was ever a time when she did not believe in herself.
I also asked her what is the secret of her success.
She generously and graciously shared that information with me. And for that, I am grateful.
After my interview with Suzie, my mother, who is the biggest fan of my show (probably because she is my mother) — and also my greatest champion whenever I experience self-doubt — sent me a text:
"Like Suzie says, you really need to believe in what you set out to do, and just keep doing it!"
I think that is a message for anyone — and everyone.
If you have a dream in your heart, and are looking for inspiration and courage to make it come alive, I invite you to watch my interview with the extraordinary, Suzie McNeil (click on link below):
INTERVIEW: Suzie McNeil interview with Shannon Skinner (VIDEO)
Cross-posted at Huffington Post Canada.
* photo of Suzie courtesy of Hype Music
copyright© Shannon Skinner 2012