I recently had the privilege of interviewing Rona Maynard, former editor of Chatelaine magazine, Canada's leading magazine for women, on my talk show Extraordinary Women TV with Shannon Skinner.
Rona was at the helm of Chatelaine for 10 years and through innovation and drive, she made the magazine a massive success. During the time that she was running the magazine, I was working in the public relations field and read her regularly for not only professional interests, but also because in some strange way I felt connected to her.
I also secretly desired her job!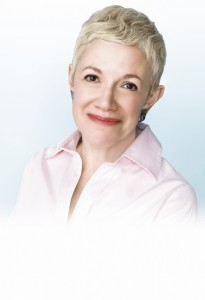 After years of pitching Rona and her editorial team to get my clients featured in Chatelaine (this is what PR people do), I was thrilled to meet her in person. After all, if there is one woman in this country who knows Canadian women — how we think, want we want, what we do not want, what makes us tick — it is Rona Maynard.
Once she left the magazine, Rona heard a whispering in her heart to write the story about her relationship with her mother in a book entitled My Mother's Daughter. I chose to focus on the mother-daughter relationship, and how it can impact our success, in my interview with Rona because this is, in many respects, the most important relationship many of us have. It was a popular topic for her readers while she was at the magazine, and that conversation continues today at Rona's blog.
Her insights are extraordinary.
Right after the interview, I reflected upon my relationship with my own mother and the bond we have.  This pondering took me back to that dreadful day we don't like to think about: 9/11. When 9/11 happened, one of this first things I did was, in a frantic state, try to call my mother. Neither one of us were anywhere near New York City; I was in Toronto, my mother was in Medicine Hat, Alberta. And yet, I needed to talk to my mom.
As the stories unfolded in the days after, nearly every friend of mine, and acquaintance, told me they tried calling their mothers immediately upon hearing the news of what was unfolding. There must have been a lot of calls to moms that day, perhaps seeking comfort or just the connection. I think this says something about our relationships with our mothers – and that energetic umbilical cord.
Rona's relationship with her mother strongly influenced who she is today and her career success. Her mother had her own dreams, some that would not come to fruition because she was born ahead of her time – like so many mothers. And that would impact their relationship. But, like everything in life, it all served a purpose and shaped the woman who today has arguably more insights into Canadian women than probably anyone.
Rona is speaking at the Ignite 'n' Connect event on May 4th in Toronto, hosted by Positive Fabulous Women. I am looking forward to hearing her speak. I hope to see you there.
VIDEO INTERVIEW: to watch my interview with Rona Maynard, click here.
© Shannon Skinner 2012