I have a growing appreciation for the online shopping industry. Time is something people don't have, so any business that can cater to providing convenience has a leg-up in this crazy busy world. There are a growing number of entrepreneurial visionaries who recognize this.
Enter, Heather Sinclair.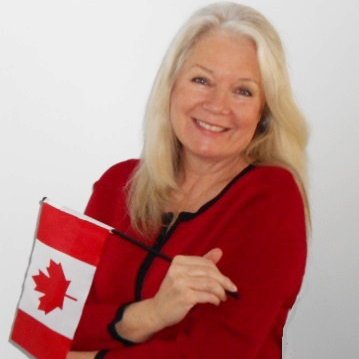 Heather Sinclair is the owner of Web Stores Canada, an umbrella name for her online shopping mall websites, which includes OnlineShoppingMallCanada.ca, and other sites such as CyberMondayDeals.ca and BlackFridayDeals.ca. For the past five years, Sinclair, along with her husband, Bill, has been building the business of the future. Her online mall has many of the big brands you know and trust. It's like having your favourite shopping mall under one website banner – where you can shop from the comfort of your kitchen table.
Online shopping is undoubtedly growing, with Canadians spending $136 billion last year alone. That's a lot of dough.
Sinclair has been an entrepreneur since she was 18. She began modelling, until the age of thirty five, and in 1996, she started her first online business, which was listed as one of the top on Yahoo (among other sites). She has been a successful real estate agent and has been ranked in the top 100 agents in Toronto. But it is her online shopping business that is her passion. With that infectious passion, her husband, Bill, left his government job and joined his wife in her venture.
I was curious about what it takes to have a successful online business. Sinclair provides some insight:
What's the key to having a successful online business?
The key to this business is to not be gimmicky. Give the Canadians a smooth shopping experience they can trust with the online stores themselves who really care about customer service and their customers.
What does the future hold?
The trend for online shopping by Canadians is growing. Every week there are more brick and mortar stores applying to be part of our online mall.
The younger generation will grow into shopping online for most goods, and view going to the bricks and mortar mall as a social outing, rather than for the day to day needs. Groceries, diapers and other goods will also be shopped for online and delivered to the door.
Curious, I wanted to know what some of the insights are to having a successful online business.
What are you marketing strategies?
Social, Facebook, Pinterest, Twitter, Google+ and even You Tube.
* * *
If you have a online shopping business success story, I'd love to hear from you.