Infinity Magazine this month featured two articles about my travels to India (on Rongali festival and Kolkata Gems), and also featured this photo on the cover (read the articles here).
Here's the story behind the story: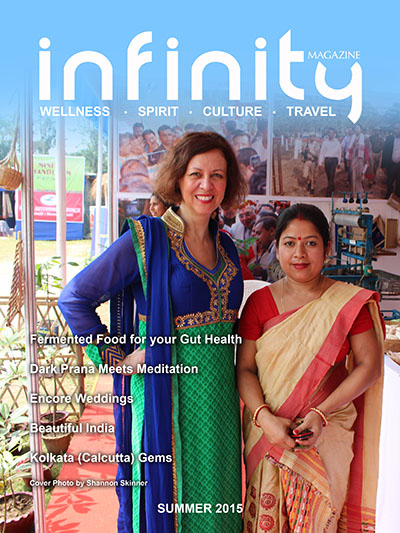 This cover photo was taken this spring when I attended the arts and culture festival, Rongali Bihu, in the remote, northeastern state of Assam, India. I am pictured with a lovely Assamese woman who wanted to have her photo taken with me, because here, in Assam, it is still a novelty to see foreigners. I want to point out that her gorgeous, traditional sari is made from Assamese silk. In fact, we are standing in a exhibition of silk-making.
This is how silk is made: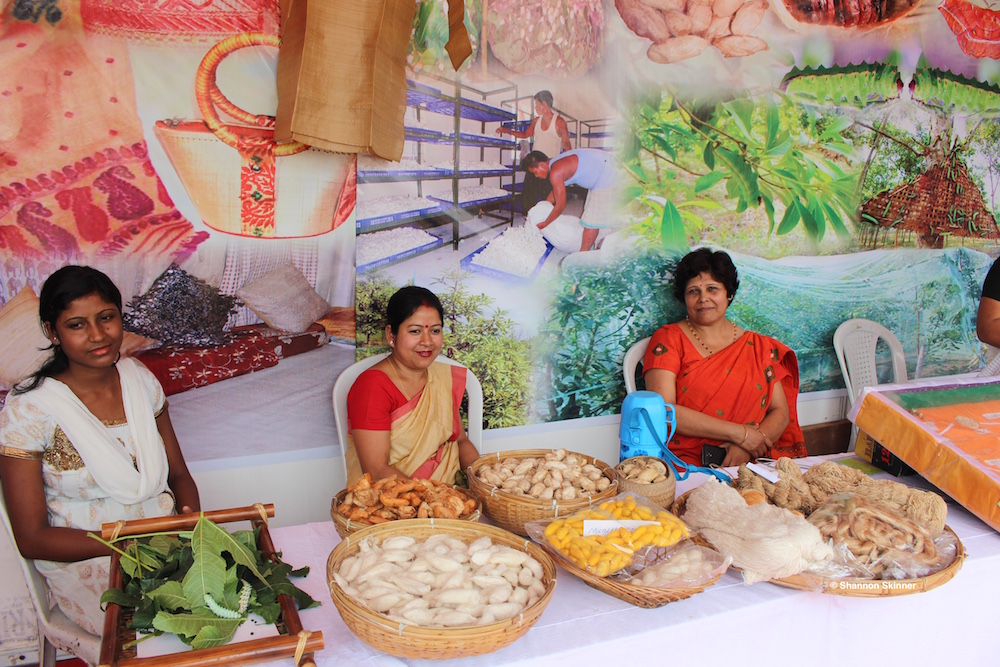 Silk-making exhibit, complete with silkworms in action (on leaves) and their silk cocoons.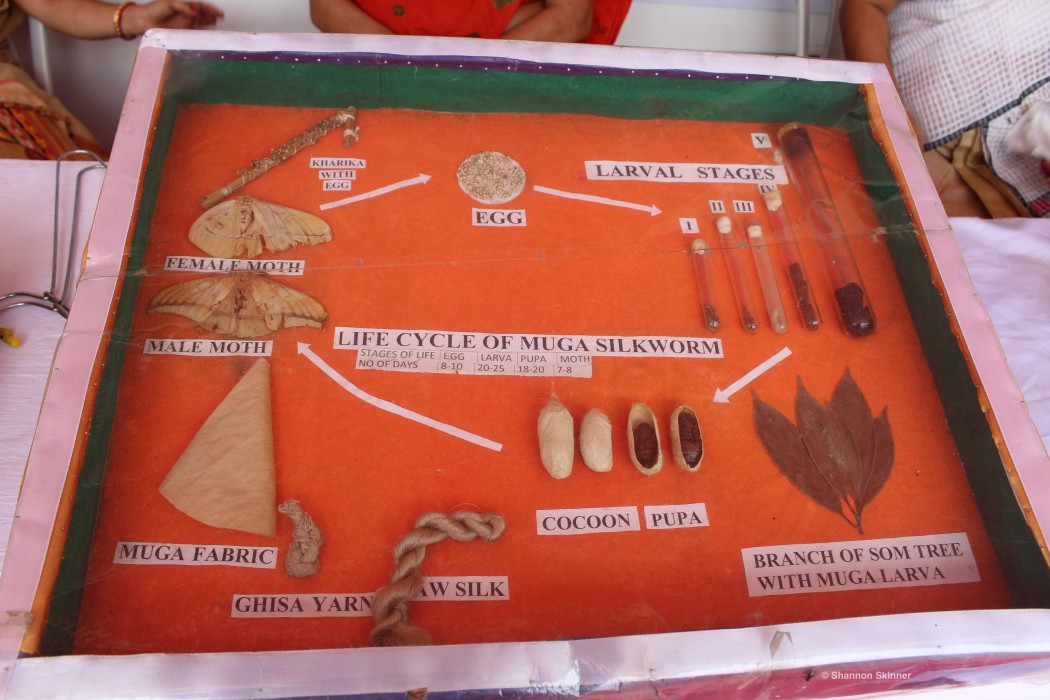 Stages of silk-making, on exhibition.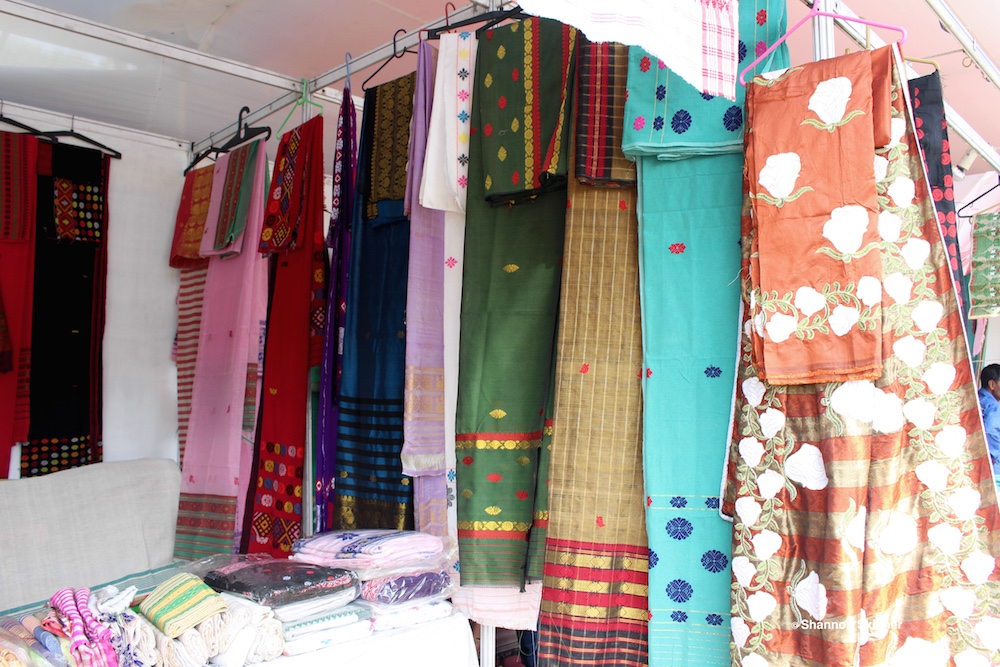 The end result: beautiful silk fabrics!
Cover Photo credit: thank you to my guide, Dipankar Borkakati.