The Imposter Syndrome is a growing "phenomena." What is it? Is it real or imagined? And, if it is real, what what can be done about it?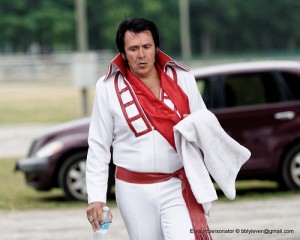 Many women who I have interviewed in the past have told me they experience feeling as though they are imposters or frauds; that their accomplishments are a result of either fluky accidents, luck, divine intervention or the aid of someone else. They fear that someday, someone will discover it and call them out – as frauds.
I began to wonder if this is a gender issue. That is, until I had a conversation about it with a man friend of mine, a highly respected, successful businessman who is accomplished in every way imaginable. He shed some light — from the male perspective: "We all feel that way at times," said my man friend.
The topic came up yet again recently when I attended an event at the Verity Club in Toronto hosted by Marsh Engle, a U.S.-based transformational, creative and career coach, radio show host, and founder of the popular Amazing Woman's Day movement. The topic was raised by a participant: a woman. Engle, who acknowledged that many women do feel it, dismissed any serious weight to it with a response that provided an interesting and thoughtful perspective: "Your work is evolving you, you are not evolving your work," she said.
This intrigued me. So I did my research and scoured the internet. Lo and behold, there is a ton of material available on the subject. Coaches, health experts, educators, entrepreneurs…many have written about their experiences or provide advice — including:
Julie Moreland, President, PeopleClues, tackles the subject head on in Fast Company.
Janine Falcon, founder and editor, BeautyGeeks, covers the topic in Best Health magazine.
Caroline Dowd-Higgins, Director of Career and Professional Development and Adjunct Faculty, Indiana University Maurer School of Law, wrote an insightful article on it in the Huffington Post.
Maybe the cure for the "Imposter Syndrome" simply comes down to this: the need to build-up self-worth, or self-love, and belief in oneself. Own our heart desires. Own our accomplishments. I think this is something we can all do, regardless of wherever we are at in our careers, businesses or personal lives.
Have YOU experienced the Imposter Syndrome? Would love to hear from you with your comments.