I'm pleased to announce that I am now a contributing blogger to the Huffington Post.
Every week, you can read my posts about the interviews I do on Extraordinary Women TV, as well as some insights I will share — and a few other surprises.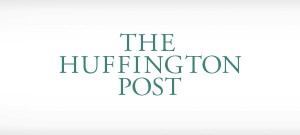 Check out my first post: my interview with singer/songwriter, Suzie McNeil.
My posts will likely be filed primarily in the "Living" section, though they may also be found in other sections relevant to the topic I write about..
While this is a personal achievement for me, I am grateful for the opportunity to help my show's guests spread their inspiring messages even further.