Yesterday morning, I received sad news about the sudden death of Aleksandra Knezevic, founder, HA Solutions. I had the honour of interviewing Aleksandra earlier this year on Extraordinary Women TV.
Coincidentally, only minutes before getting this news, I happened to be reviewing some of Aleksandra's tips about how to meditate — her key to a successful life — that she had provided in the interview, when my first business call of the day brought this unexpected news. My heart sank.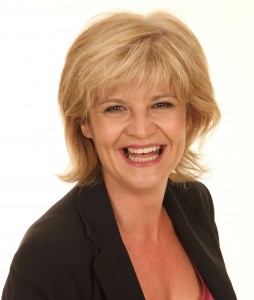 While the timing of Aleksandra's death corresponds with the second anniversary of my talk show, Extraordinary Women TV, it felt right to put my own milestone celebrations on hold and, instead, celebrate Aleksandra's extraordinary life.
Aleksandra's personal journey is inspiring and is truly the immigrant success story. After leaving her war-torn homeland of Serbia, she came to Canada along with her family. She spoke little English and soon began to feel dissatisfied. Aleksandra longed to find the connection between business and spirituality, which led her to Joe Vitale, of 'The Secret' movie fame, whose book about a Hawaiian healer made an impression. This changed her life. From this point on, she dedicated her life to learning about the Universal Laws and making meditation a daily ritual. As a result, HA Solutions, an organization dedicated to helping others get over the mental blocks so they can have fulfilling lives, was born.
My interview with Aleksandra is a fond one for me. Her energy is beautiful and magnetic, and youthful. Her laughter was infectious. I truly enjoyed my time with her — it is a blessing.
Bon voyage, Aleksandra, may you have your best journey yet. Thank you for your special gifts.