FOR IMMEDIATE RELEASE:


TORONTO, Nov. 4, 2014 – Guests on season 3, episode two, of Extraordinary Women TV with Shannon Skinner are: jockey Emma-Jayne Wilson, one of Canada's most successful female athletes; Canadian actress Sarah Fisher (Degrassi); Indy race car driver and racing team owner, Sarah Fisher; and Glenda Fordham, author of Women Racer, about her book on women in motorsport. The show airs tonight at 7pm ET on Rogers TV Cable 10/63 in Toronto/Scarborough.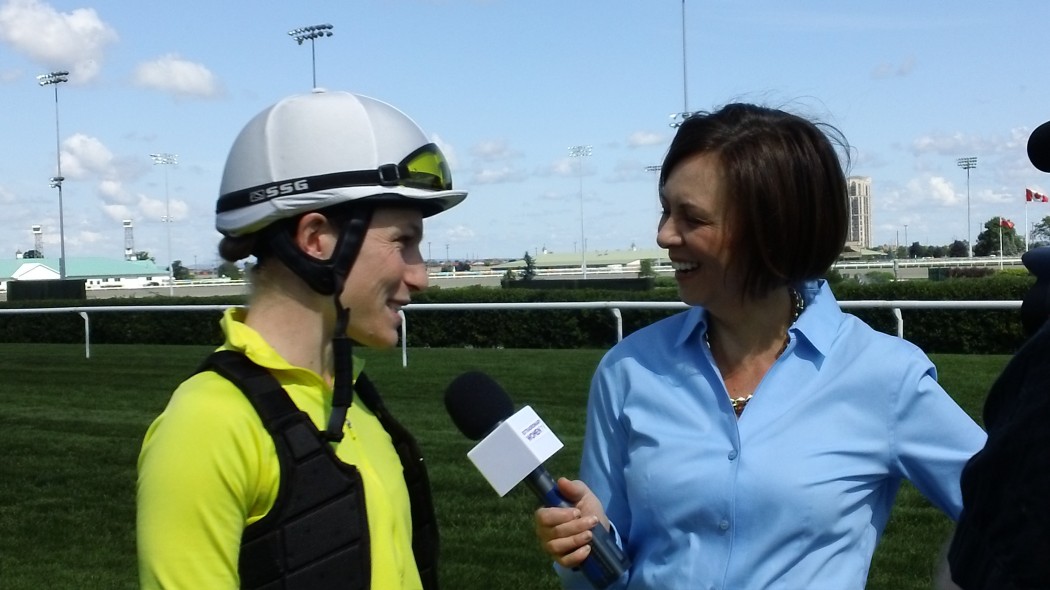 (Emma-Jayne Wilson, jockey, at Woodbine Racetrack)
The show aims to empower women get their dreams into action by providing the tips and tools from today's most extraordinary women. This season, Shannon goes on-location around the city of Toronto to speak with women from a range of pursuits about their passions and challenges — and how they overcome them.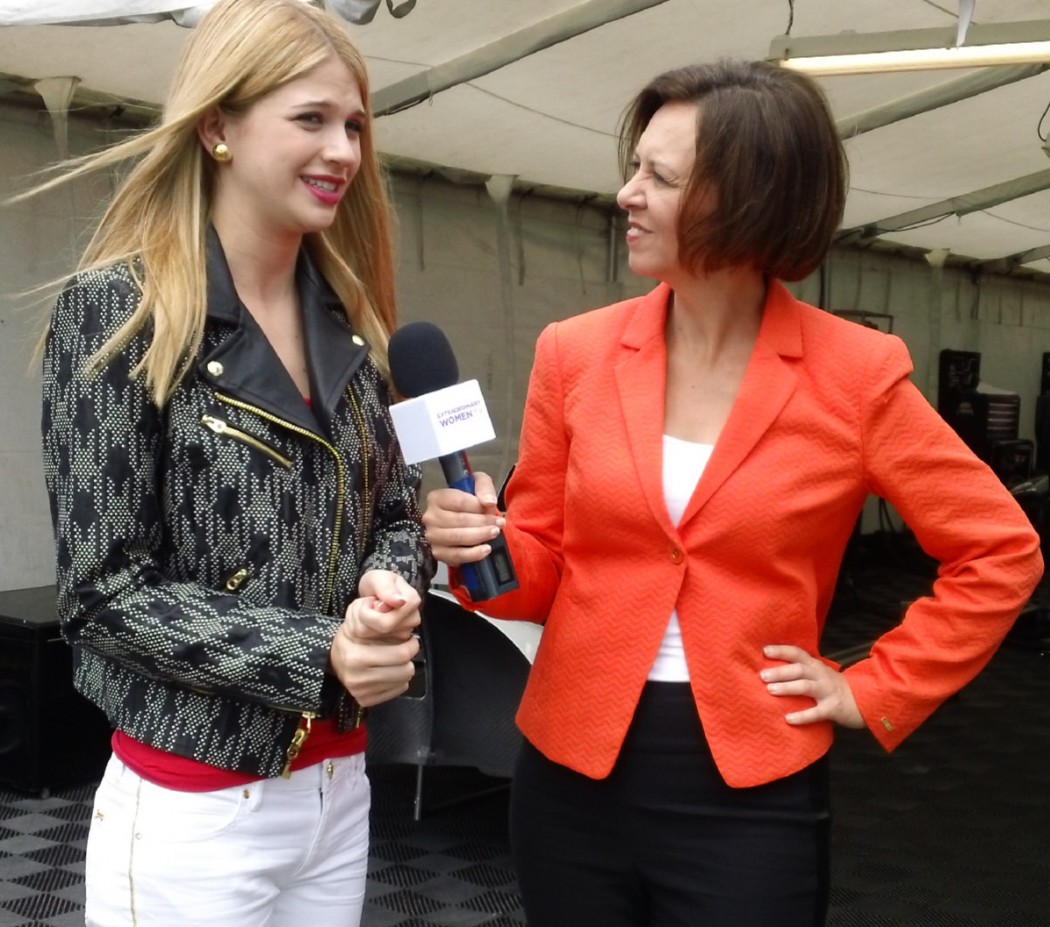 (actress Sarah Fisher at Toronto Indy)
Now in its third season, the television series began as a live web TV talk show for women in Canada, and has grown into an inspirational, relevant and informative resource for women who want to follow their hearts and dreams, and live extraordinary lives. In January 2013, the show began airing on Rogers TV in Toronto/Scarborough, with 46 episodes being produced and aired over the first two seasons. The show has also aired in several other Rogers' Ontario markets. And last season featured the "Woman to Watch" regular segment.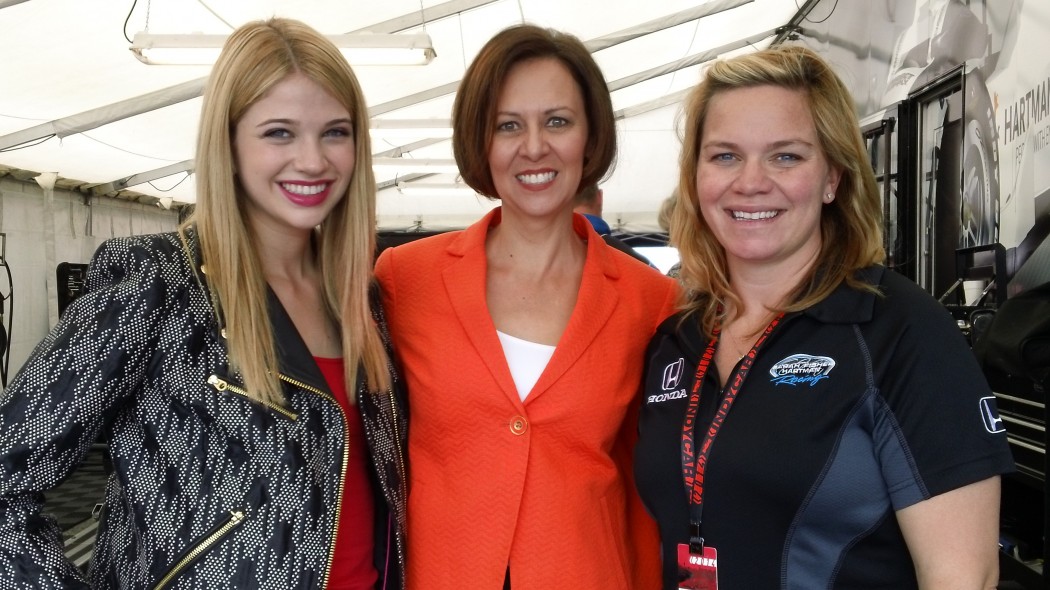 (Sarah Fisher actress, left, and Sarah Fisher Indy race car driver/team owner, right, at Toronto Indy)
Shannon's guests are women from all walks of life and industries, including: arts and entertainment, business, charities, media, sports, experts – and more. Some past notable guests include: entrepreneur Debbie Travis; singers Jully Black and Sarah Slean; philanthropist, The Hon. Margaret McCain; dean of law faculty at the U of T, Mayo Moran; fashion designer and Canadian icon, Linda Lundstrom; president/CEO, ROM, Janet Carding; Rebecca MacDonald, founder, Just Energy; actress Sarena Parmar; Plan Canada's president/CEO, Rosemary McCarney; among many others.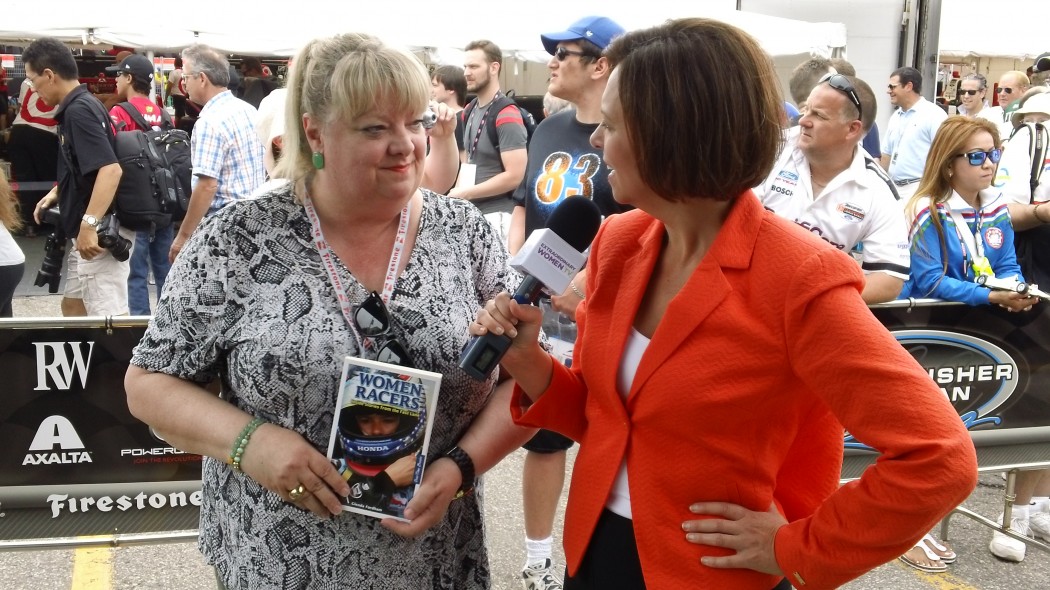 (Glenda Fordham, author, Women Racers, at Toronto Indy)
Nearly 300 episodes have been posted and archived on the web for public access since its inception in September 2010, when it began as a live web TV series. Extraordinary Women TV is produced and owned by Shannon Skinner and Comfy Chair Productions Inc., and is filmed in Toronto.
Rogers TV Toronto's full scheduling information: click here.