If I said applying for your first internship is a breeze, I wouldn't be telling you the truth. The key is to start early, interview at a variety of places and be prepared. Researching companies and their work is just one ingredient to a successful interview and possibly the gateway to your first internship or job placement. Contacting an employee to help mentor you, keeping up-to-date with their social media, and prepping your top qualifications also can't hurt. As well as exuding as much confidence and charisma as possible to dazzle your interviewers, of course!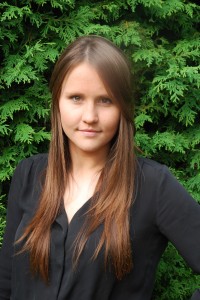 Midway through my second year at Queen's University, I thought it would be a fantastic idea to dive into my desired career path during the summer months. I'd be soaking up the experience of an internship and not those harmful UV rays this summer.
Around the Christmas holidays, I began connecting with companies about job placements and internships and found it seemingly difficult, having hardly any connections under my belt. I had completed an internship in the previous summer at a bio-medical company called Fluoron, located in Munich, Germany. However, in today's competitive job market, employers are looking for the most skilled and highly developed candidates, even for internships.
After some minor struggles and a few nerve-wracking interviews, I was pretty confident that I had done my best to impress.
Back at school in February, I remember getting the call: I had landed my first PR internship with Shannon Skinner. As the host of Extraordinary Women TV with Shannon Skinner and a PR professional of 20 years, I knew that working for Shannon would be a great opportunity for me to gain experience in the public relations world and develop a range of skills for the future. I was ecstatic.
My summer could not have begun in a better way: blending both my fashion and PR passions. I have been working part-time as a stylist for Club Monaco, and also working as the media and guest relations co-ordinator (intern) for Skinner Publicity and Shannon Skinner's Extraordinary Women TV. Looking back on it now, my first day of my internship was a bit of a haze. Beginning a little dazed and confused, after being introduced to all the programs, software and tasks I would be doing, I questioned if I had what it took.
As the guest and media relations intern, my job was to research, contact and schedule guests for Extraordinary Women TV. Connecting with women who had inspired me in my own life was a solid stepping stone to fulfilling the duties I was prescribed.
Over the past four months, I developed stronger communication skills and compiled a list of noteworthy contacts through my work. I am so grateful to have worked with Shannon and many of the women I connected with and learned from (and many who I personally met on the set of Extraordinary Women TV) such as Laura Serra, Founder of Paws for the Cause; Singer/Songwriter Suzie McNeil; the 2012 Olympic Women's Synchronized Swimming Team; and Lesley Lewis, CEO of the Ontario Science Center.
Along with my predominant responsibility of research and guest relations, I assisted with several multimedia projects, creating collateral materials, as well as photo and video editing. Fortunately, there was no typical day at my internship, which meant I was always presented with new and exciting projects and fascinating people to meet. Whether I was skimming across online new publications and picking up top media stories, or contacting guests and assisting in production at the studio, the experience of my internship is one I will always cherish. I even had the opportunity to pitch my first publicity piece to a media website, Notable.ca.
Working at Skinner Publicity and Extraordinary Women TV has given me the drive and determination to pursue the career I desire in public relations and allowed me to develop my writing, communication and media skills in the process.
– Carina Korab
Editor's Note: Carina Korab is a stellar PR and communication intern who spent her summer working at Skinner Publicity and Shannon Skinner's Extraordinary Women TV. After four months of dedication and hard work, Carina has returned to her studies at Queen's University in Kingston, Ontario. Shannon misses her cheerful presence.