When you think of Glasgow, art may not be the first thing that comes to mind. On a recent trip to Scotland's second largest city, my discovery of a vast collection of world-class fine art was not only a pleasant surprise, it is revealing of this city's cultural soul. Glasgow boasts more than 20 art museums and galleries, many of which the whole family can enjoy. Best of all, a number of them are free to the public.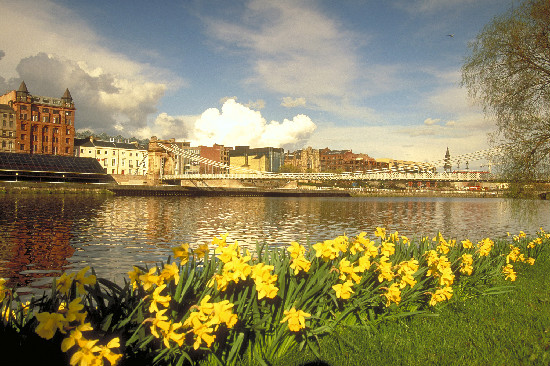 Situated on the
River Clyde
, Glasgow originated as a religious centre, and then became an important trading centre built primarily on the wealth of tobacco and cotton trade, due to the access for merchant shipping. More recently, the gloomy remnants of industrialization, such as soot and grime on the beautiful Victorian-era buildings, have all but disappeared and given way to a thriving, beautified and modern city known today for its architecture and design. Glasgow also happens to have one of the most exciting contemporary arts scenes in the United Kingdom.
After all, Glasgow was the home of architect and designer, Charles Rennie Macinstosh, one of the most creative designers at the turn of the previous century. It was also home to the famous Glasgow Boys and Glasgow Girls, who were a group of leading Scottish artists known for their early work in impressionism. These are only a sampling.
If you are planning a trip to Glasgow, here some of the art museums not to be missed: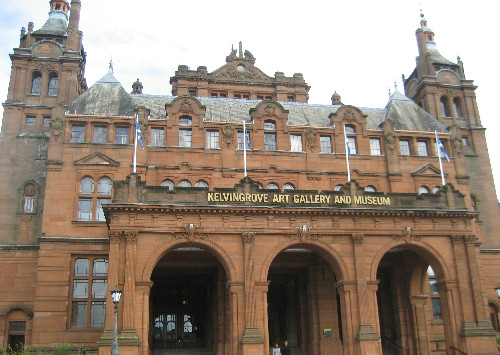 Kelvingrove Art Gallery and Museum
is one of Scotland's most popular attractions. It has several state-of-the-art galleries, and the collections are extensive and international. One cannot help but be amazed by the entrance that features an impressive old musical organ. Unlike some art museums, this venue is suitable for families and children. Admission is free.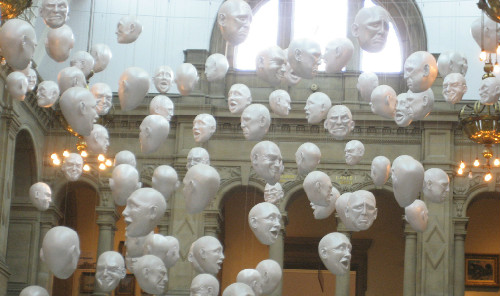 (Floating heads exhibit at Kelvingrove)
The Hunterian at the University of Glasgow
is one of the world's leading University museum and art galleries. It was founded about 200 years ago at the bequest of Dr. William Hunter, a pioneering anatomist and obstetrician. The Hunterian Art Gallery, which houses the University's coveted art collection, recently underwent extensive renovation, allowing for a redisplay of the permanent collection and quantity of works displayed. The art collection includes a number of works from masters such as
Whistler
, and paintings from Scottish artists from the 18th century, such as the Glasgow Boys, to present day artists.
Also on permanent display is The Mackintosh House, an impressive recreation of the original home and furnishings of Charles Rennie Macintosh and his wife, Margaret MacDonald Macintosh, a remarkable artist in her own right, where the couple had lived in the early 1900s. Macintosh took what was an old Victorian home and modernized it, being one of the first designers to paint dark wood furniture white, a complete departure from the traditional dark.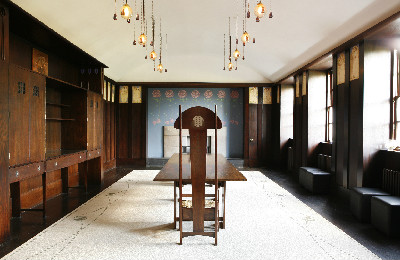 (example of Macintosh-designed furniture; House of an Art Lover)
A special international exhibition of
Rembrandt and the Passion
is currently taking place through to December 2, 2012. Visitors can view one of the gallery's prize paintings, Rembrandt's The Entombment Sketch, and other international pieces on loan as part of this extraordinary exhibition. While admission to the gallery's permanent collection is free, there is a small cost to see this special exhibition.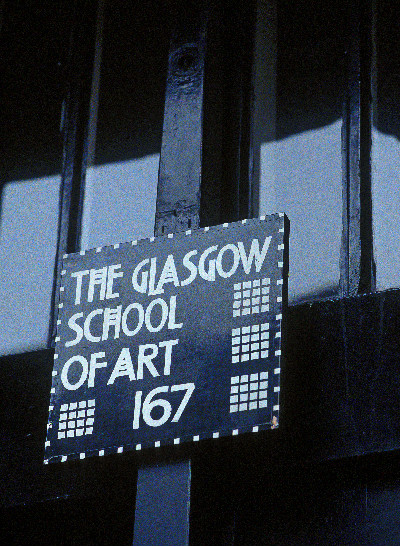 The
Glasgow School of Art
is also well worth a visit. Designed by
Charles Rennie Macintosh
, the building is impressive. During my visit, the gallery had featured an interesting exhibition showcasing Scottish women artists since World War II. The school draws students from all over the world. While the gallery is free to visitors, if you wish to take a
tour of the school
, there is a fee.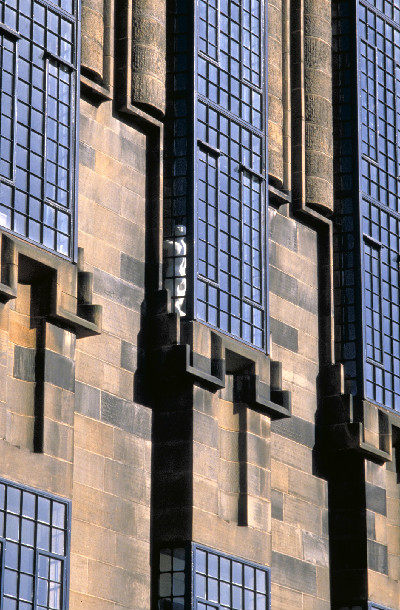 (Glasgow School of Art exterior, designed by Charles Rennie Macintosh)
New York may have its MoMA, but Glasgow has GoMA. Housed in a stunning building in central Glasgow, the
Gallery of Modern Art
intends to make art and contemporary culture accessible. As part of the experience, it holds workshops, events and discussion forums. The current exhibition,
Tales of the City
, a new collection of world-class art, is running through to January 2013. Admission is free.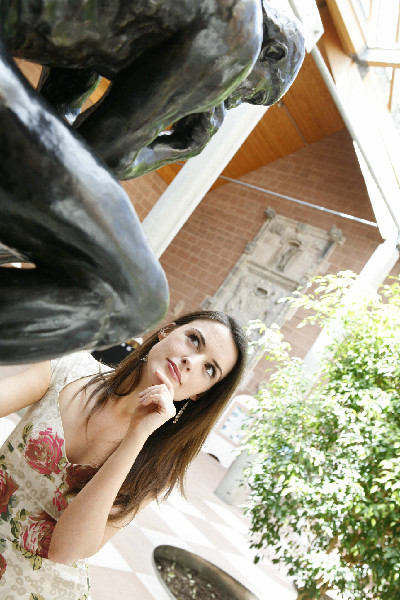 (Rodin's "The Thinker" sculpture at the Burrell)
The Burrell Collection offers one of the largest private art collections in the world. Gifted to the city of Glasgow by Scottish shipping magnate, Sir William Burrell, in 1944, it is located on a lovely, sprawling, woodland property outside the city. Access may not be as easy as the more central galleries, but well worth the effort. Displays comprise a wide-range of art from important French artists such as Rodin, Degas, Cézanne and Boudin, to late medieval art, Chinese and Islamic art, and more. Of particular interest is the exhibition, Jean-Francois Millet: Under Investigation, a collection of 11 works by French artist Jean-Francois Millet that is currently "under investigation" by a team of experts to determine if the artist is actually Millet. The Burrell regularly holds temporary exhibitions, and events and activities for adults and children. Admission is free.
Photos of the River Clyde, Glasgow School of Art, Macintosh furniture, Burrell courtesy VisitBritain

Shannon Skinner is the author of The Whispering Heart: Your Inner Guide to Creativity, and creator and host of Extraordinary Women TV with Shannon Skinner. Travel and exploring the world is her greatest inspiration.