Enjoyed a great night last night of celebrating the food and culture of India, at an event hosted by India Tourism, Vasco Travel, a Toronto-based travel company in the Indian inbound tourism market, Air Canada, and Canadian Travel Services, at the Novotel hotel in Toronto.
There are many reasons to fall in love with India. I love Indian cuisine (it's my favourite) and it is the most colourful country in the world. According to the stats, around the world, 1 in 6 people is Indian. There are approximately 122 languages in India, and it is a country filled with vibrant culture and enormous opportunity.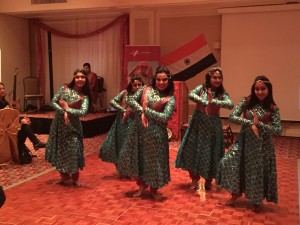 Lovely girls performing a little Bollywood dancing. Plus we enjoyed some fabulous fusion music.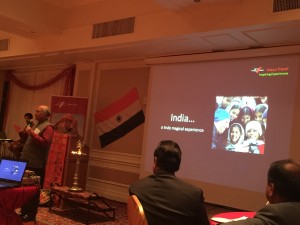 Guest of honour, Consul General of India, Mr. Akhilesh Mishra, speaking about his passion for India – and his # 1 love – his wife (so sweet), who was in attendance.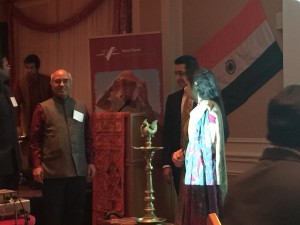 Consul General of India, Mr. Mishra, doing a symbolic lighting ceremony, along with his beautiful wife, Mrs. Mishra.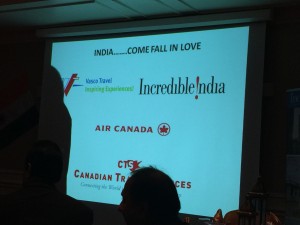 The evening was also celebrating the launch of Air Canada's new non-stop "Dreamliner" flight from Toronto to Delhi, India, starting this November 2015.
I can't wait to discover more reasons to fall in love with India!
Shannon Skinner is an award-winning inspirational speaker, writer, and host and producer of the television and online series www.ExtraordinaryWomenTV.com.