It is not often one gets the opportunity to see all world dance forms on one stage. Thanks to Mississauga-based Dancing Damsels who, last night,  brought together dozens of dance groups showcasing their art at the DD Dance Fest 2015. This is the international dance festival's second year running and the Dancing Damsels, a non-profit organization whose goal is to promote cultural integration and exchange by celebrating arts from all cultures of life, has an important vision, given the multi-cultural fabric of Canada, and it is one I fully support.
Held at the Armenian Youth Centre in North York, it was thrilling to see Indian dance, which I have a fondness for ever since I visited India, and Egyptian bellydance, which I have been a student of, along with dances of Israel, China, Korean, Brazil, Mexico, Poland, and even contemporary ballet with the troupe Momentum. As someone who knows first-hand how challenging it is to get a festival off the ground, there is massive potential for a much bigger dance festival for many more Canadians to enjoy in years to come, with the right support. So I whole-heartedly encourage others to get involved.
Here are some other moments from the festival: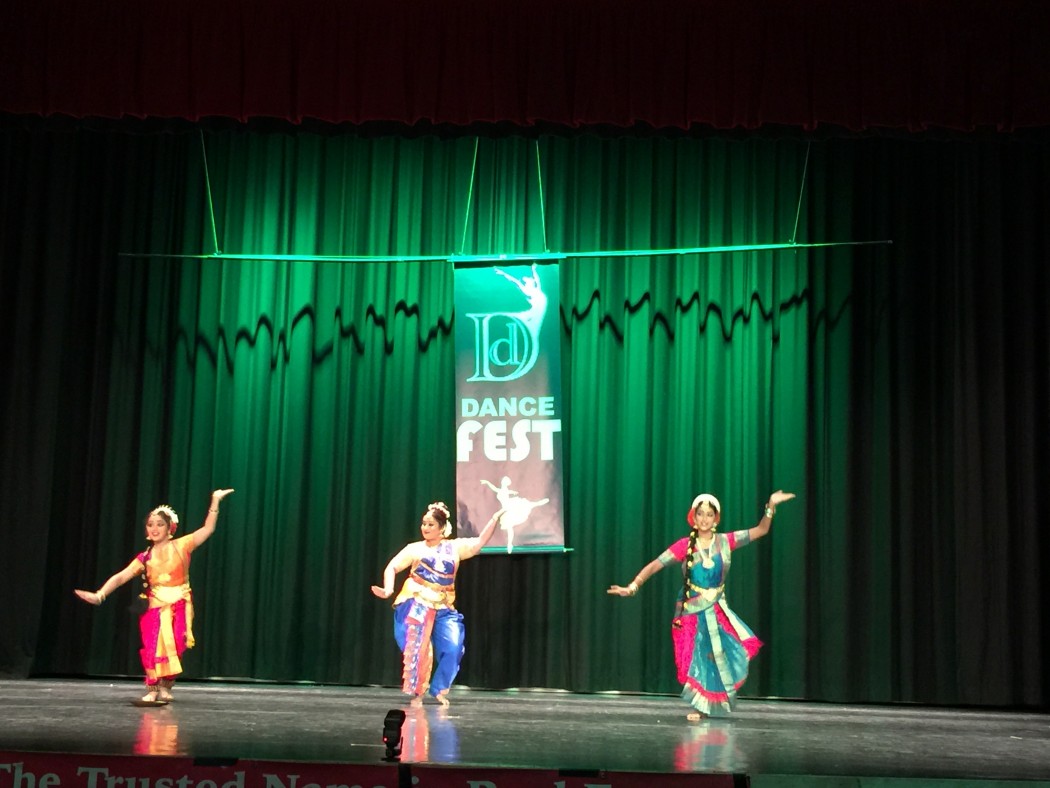 South Indian dancer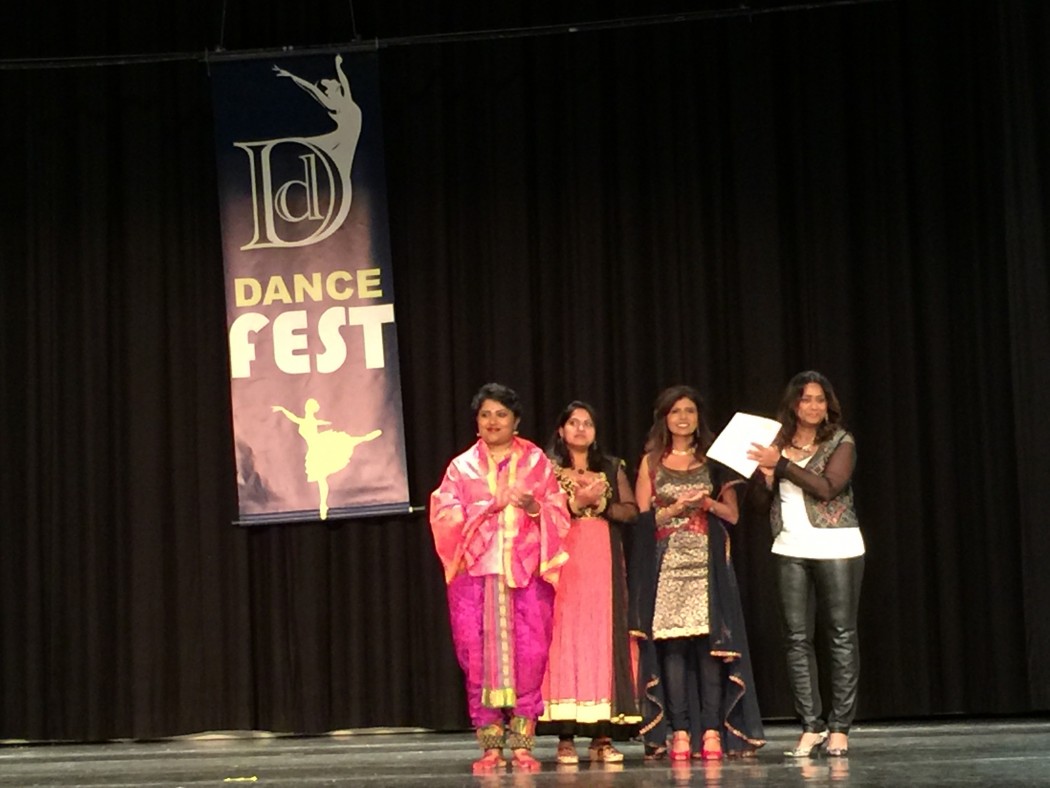 Members of Dancing Damsels organization, including my friend Bhavna Bhatnagar who invited me.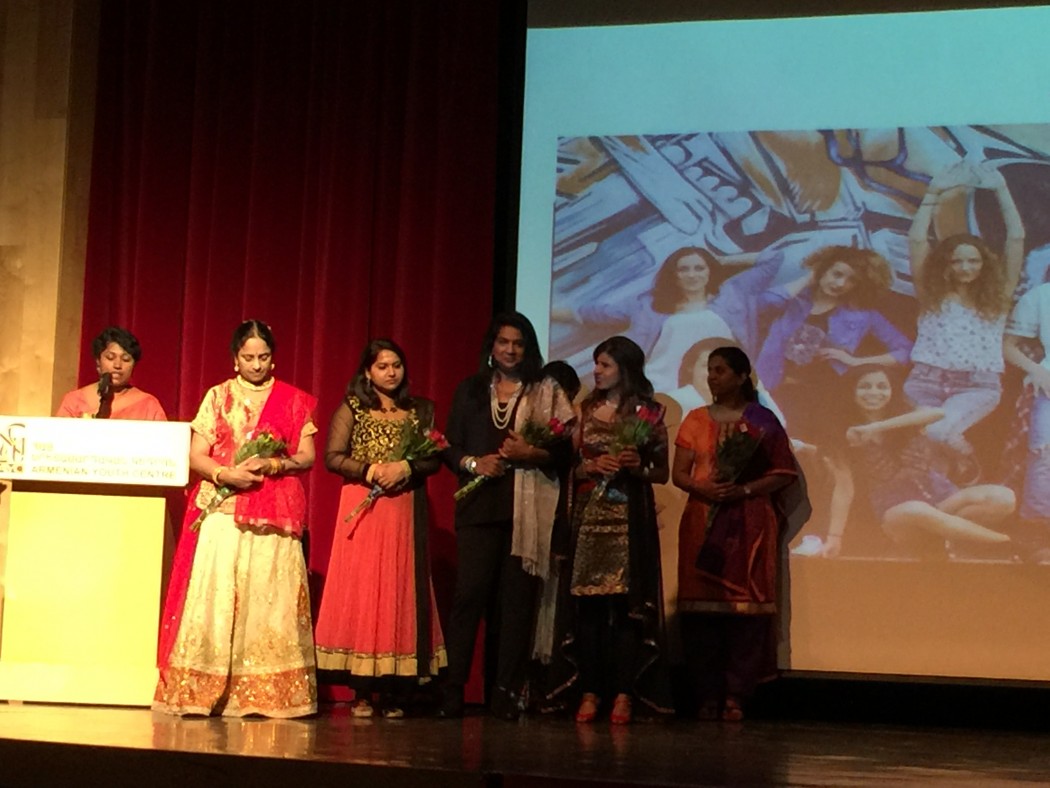 Festival organizers being recognized on-stage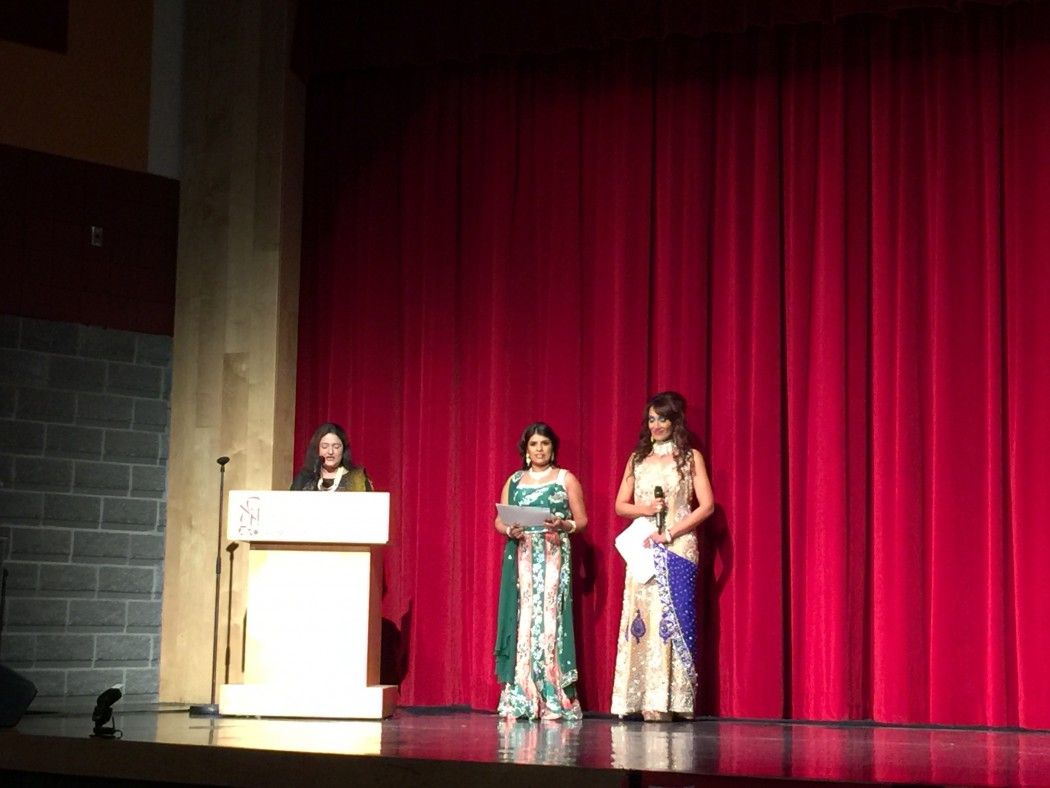 The lovely emcees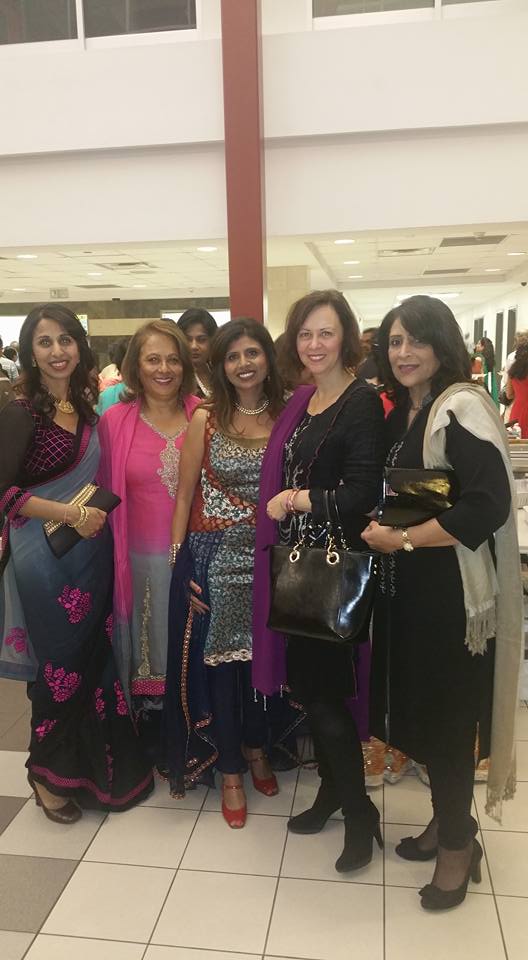 Pictured with my friend and festival sponsor, artist Bhavna Bhatnagar, and other lovely friends. Photo courtesy of Bhavna Bhatnagar.
Share