Cheese from Spain? Yes! Spain does produce amazing cheeses and I had the opportunity to try some at the Spanish Trade Commission's "Cheese from Spain:  A Taste Experience." The event featured Spanish cheeses from a variety of producers and a culinary demo using Spanish cheeses hosted by cheese aficionado, Chef Martin Kouprie of Pangaea restaurant in Toronto. The event took place at The Market Kitchen, in St. Lawrence Market on June 1st, 2015, and was hosted by Maria Gorriti, Trade Commissioner of Spain in Toronto.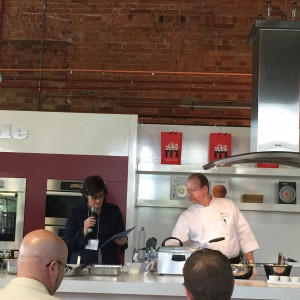 Chef Martin Kouprie, Pangaea restaurant, does a culinary demo. Did you know Pangaea makes its own cheese? And lots of it.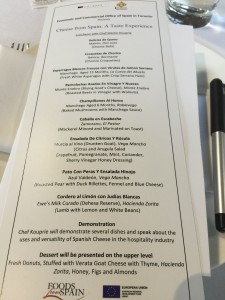 The menu included a variety of dishes made using Spanish cheese. Most of the dishes were meat-based and since I don't eat meat I wasn't able to try all of them, but I did enjoy the many variety of cheeses – especially sheep's cheese, which was a first time for me.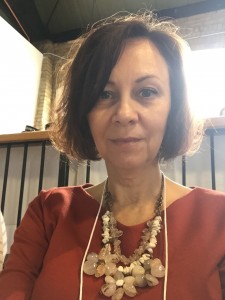 The Market Kitchen at St. Lawrence Market is a fabulous place to hold a food/wine related event.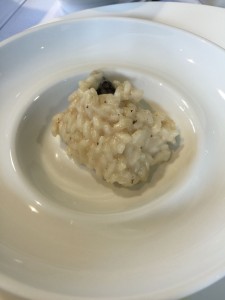 Delicious Risotto with Spanish cheese…this one I COULD eat.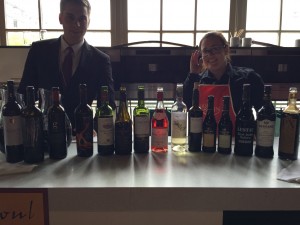 And of course, a Spanish culinary event could not be complete without Spanish wines. I really liked the Cava.