This weekend, I had the pleasure of attending what has become one of my favourite events of the year:  the 3rd Annual Moonlight Gala at the McMichael Canadian Art Collection. A fundraiser like no other, every year it is held on the gallery's grounds where it is located in Kleinburg, Ontario. Guests can walk through the gallery and enjoy it's unique collection of Canadian art, along with the magical ambiance of live entertainment and delicious food, and socialize with many of Toronto's "who's who" in attendance. I attended last year's event and was thrilled to be able to be there again this year.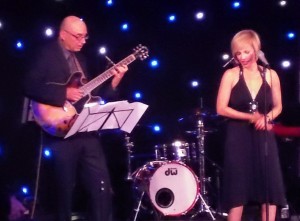 Says Diane Wilson, Chair, Moonlight Gala 2014: "The gala is perhaps the most unique anywhere because it is held under the star on the McMichael's lovely landscaped grounds."
This year's event featured jazz sensation and Juno award-winner, Sophie Milman, who totally jazzed the delighted audience with her performance of songs from her so-perfected-suited album, 'In the Moonlight." Entertainment also included Alana Bridgewater, with an awesome rendition of Midnight Train from Georgia, along with Sean Jones. It was emceed by CTV's Beverly Thomson. Some notable guests included Jeanne Becker and TVO's Steve Paikin.
My eyes were devouring the food that looked delicious, catered by Daniel et Daniel and deserts by Dolcini, but unfortunately,  I was not able to partake as in the midst of doing a cleanse. Talk about bad timing to do a cleanse!
The gala also features a silent auction, with funds raised contributing to the McMichael's dedicated work to connect with art and nature through its exhibitions.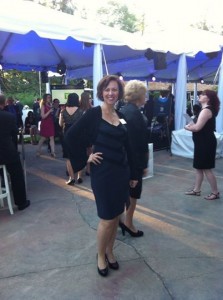 I love supporting the arts in Canada. I look forward to next year's Moonlight Gala. Hope to see you there!
For more information about the McMichael, check out my interview from last season with its Executive Director/CEO, Victoria Dickenson.