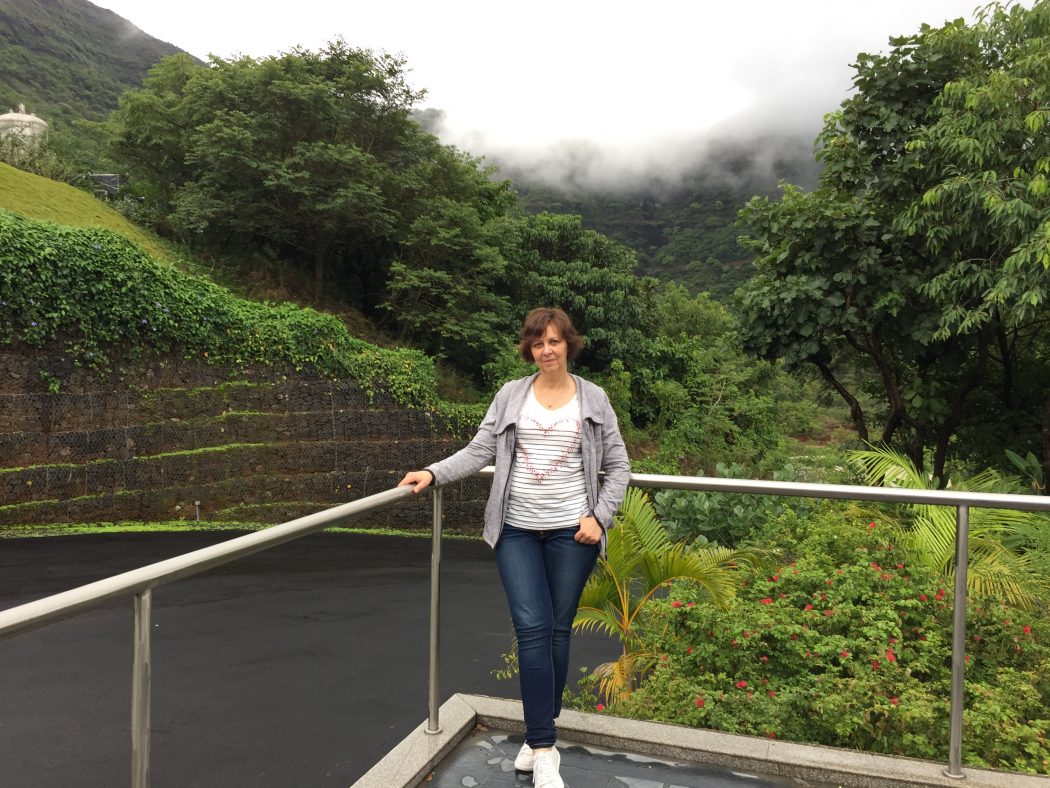 It is late at night, it's hot and rain is hammering our private coach as we wind up the hilly road of the Sahyadri mountains in Mulshi, a hill station in the Indian state of Maharashtra. It is June, the rainy season in India, and my first experience of a monsoon. The windows are so saturated with rain I can barely make out the trees in the darkness along the side of the road. One of the passengers is playing music, softly.
So to say I am relieved when we see the warming lights of the Atmantan Wellness Resort property would be an understatement. A staff member meets our coach to welcome us and direct us to check-in. It has been a long day of touring yoga ashrams and academies in the Pune area, after a day of attending International Yoga Day in Delhi, and I am looking forward to visiting one of the top luxury resorts in India. After checking-in, an employee drives me in a golf cart to my room, only to later return, thankfully, to hand me my passport that I forget at the check-in counter.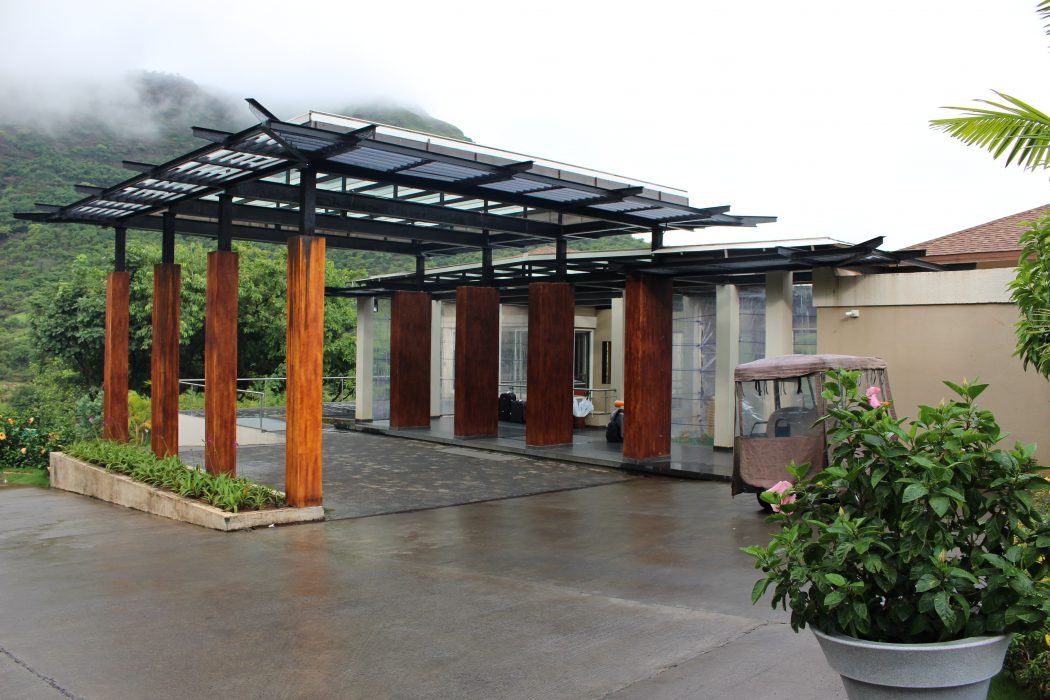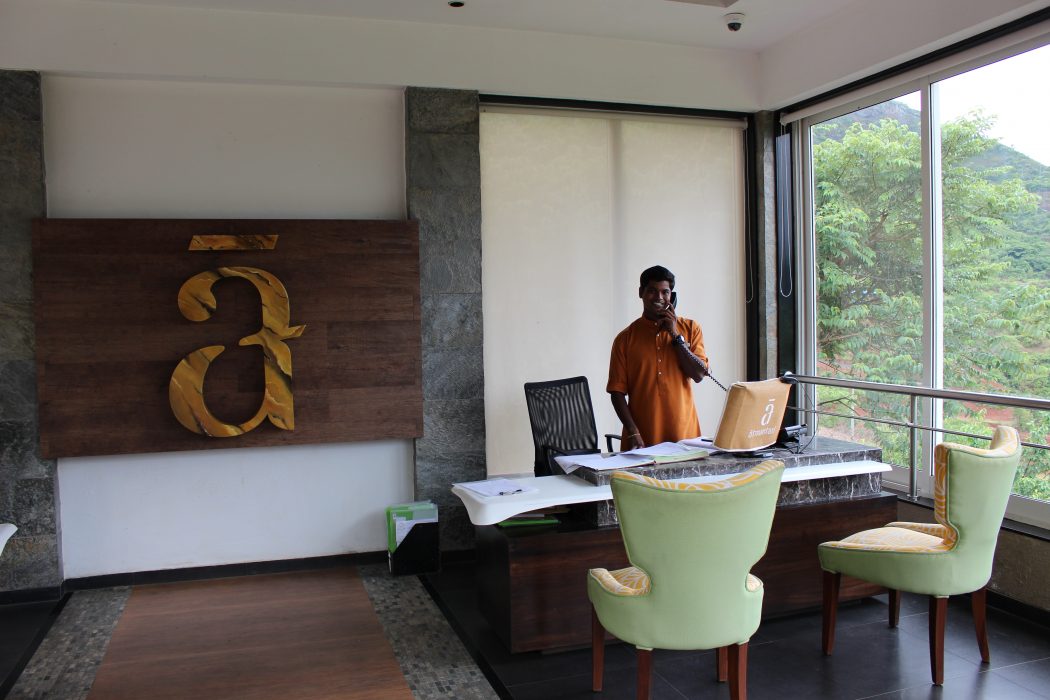 Atmantan is an award-winning luxury, wellness resort that sits on a hill in the Sahyadri mountains of the Western Ghats range overlooking Mulshi Lake. Approximately 40 kms from the city of Pune, the resort spans 42 acres and is located in the Mulshi hill station (hill station is a quaint term for the holiday destinations in or near the mountains).
Atmantan:
Atma = soul | mana = mind | tann = body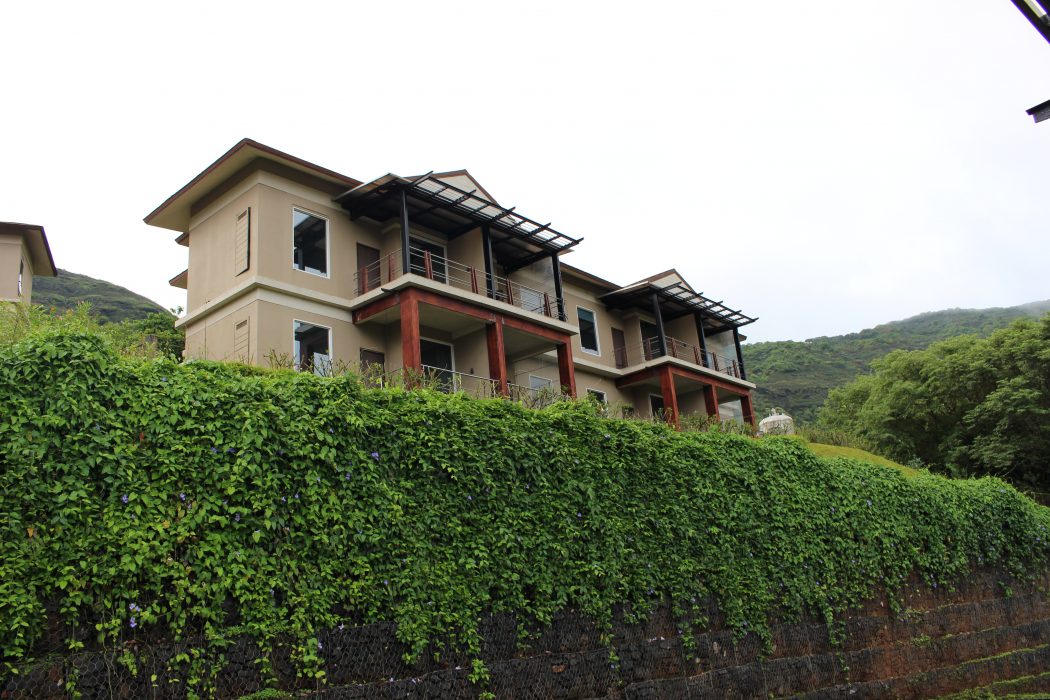 For any traveller seeking personal wellness transformation, Atmantan has wellness offerings that are holistic, integrated and can be tailored to the individual. Their wellness offering include: detox, relax and rejuvenation with Ayurvedic Panchkarma, treating conditions such as diabetes and hypertension, improving cardio and overall fitness, weight loss, pain management, rehab, emotional wellness programs, and more.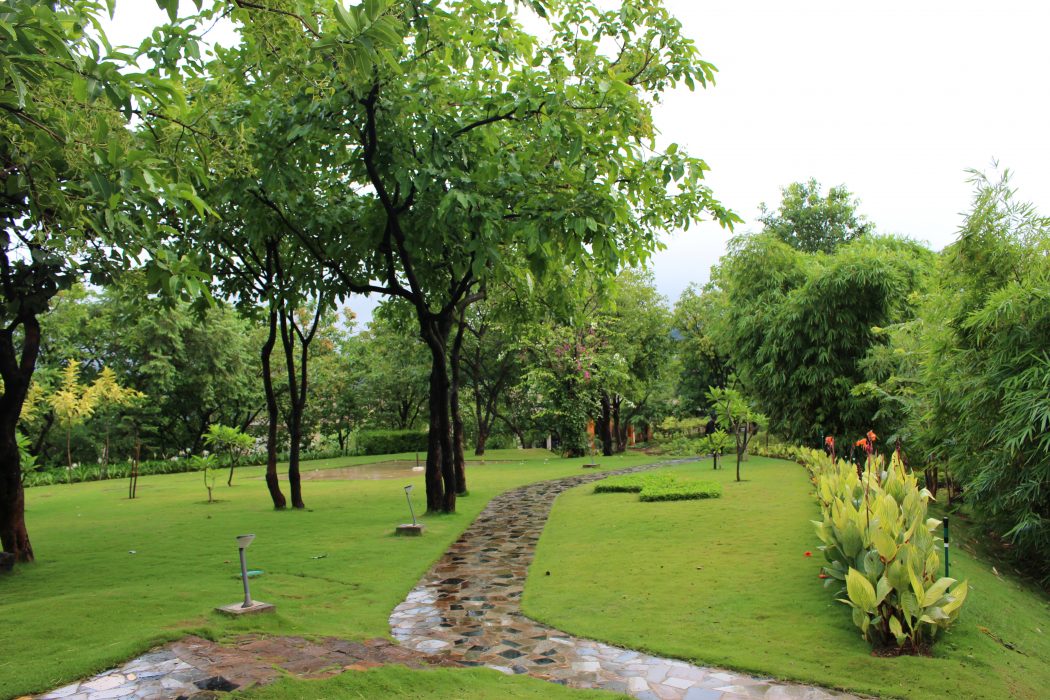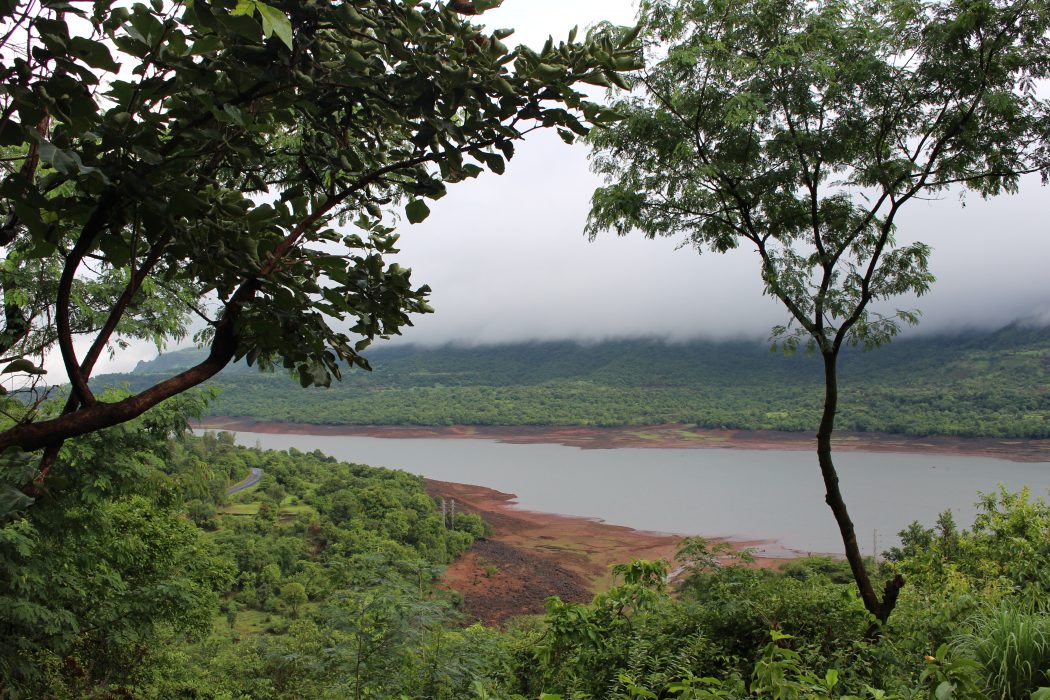 Founded by Nikhil Kapur, a former ironman tri-athlete, and his wife, Sharmilee Agrawal Kapur, a pranic healing practitioner, the couple dreamed of creating a holistic spa resort, with a focus on mind-body-spirit. In 2016, their dream became a reality. It is a stunning property.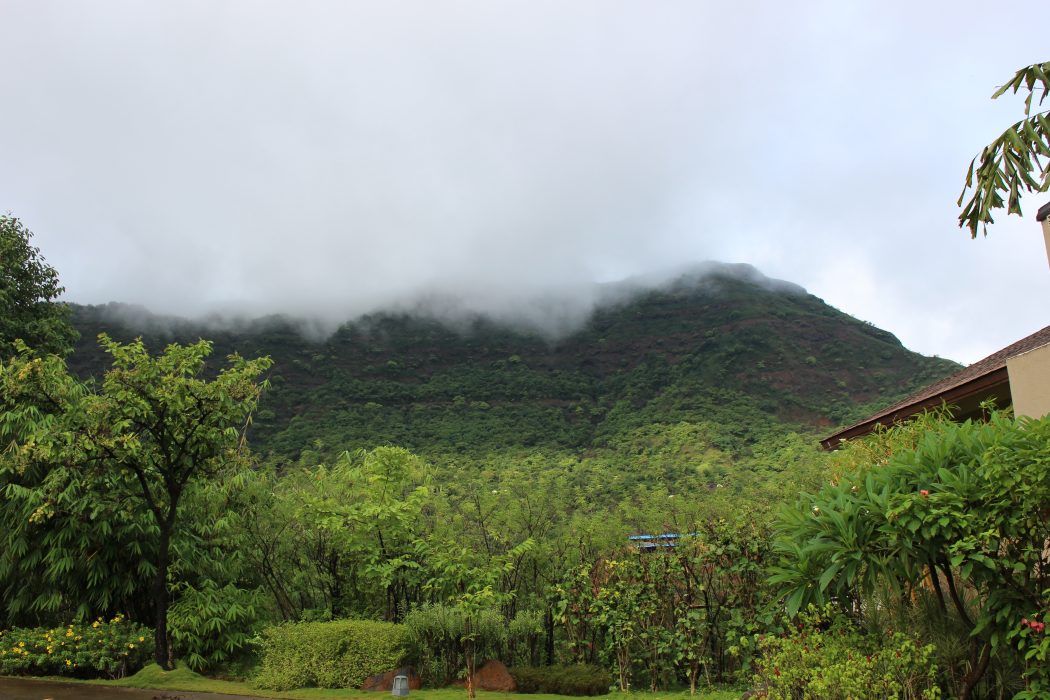 It is too late to eat anything, so I shower and snuggle into bed. My room is luxurious, the air conditioning is welcoming and the bed is super comfortable. The rain doesn't let up all night. When I wake in the morning, the rain has stopped. I step out onto my private terrace and inhale the view of the mountains — and exhale joy. It is serene. The early morning fog is lifting off the mountains. The colours in nature are deep and vivid from the monsoon. It is so quiet I can hear my heart beating.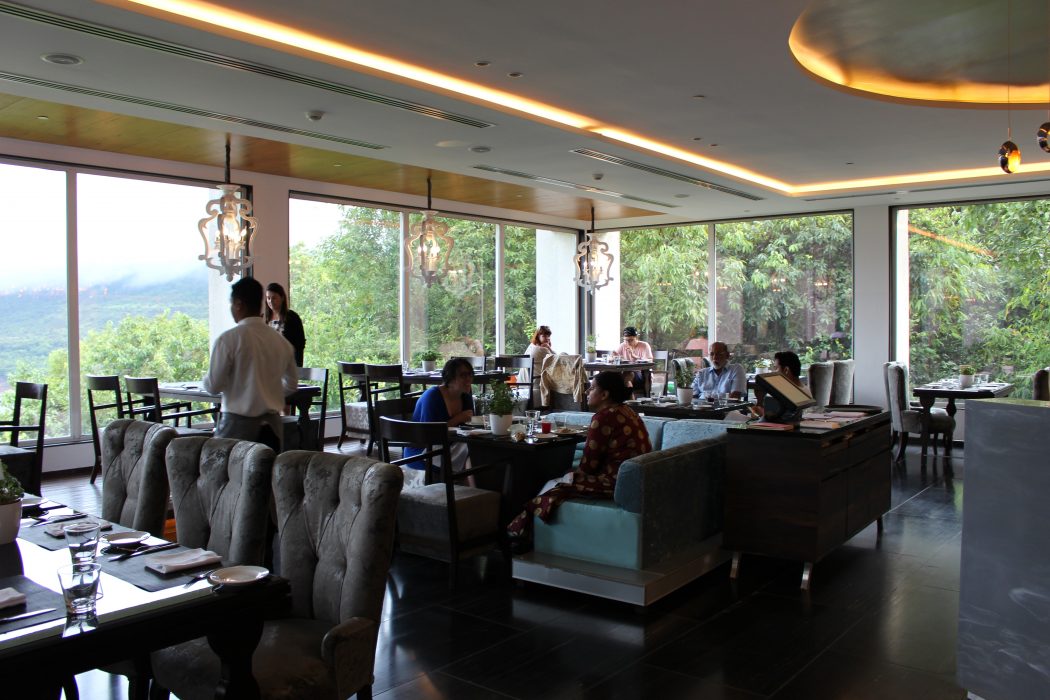 Breakfast is delightful. The food is fresh with plenty of healthy choices – and the main restaurant's view of the mountains and lake is awesome. I am joined by a local gentleman, looking mighty fit, who tells me, at 80 years of age, he comes here regularly for the fitness and wellness programs. He takes me for a walk through the sprawling property to show me a big Buddha sculpture in a garden next to the lake.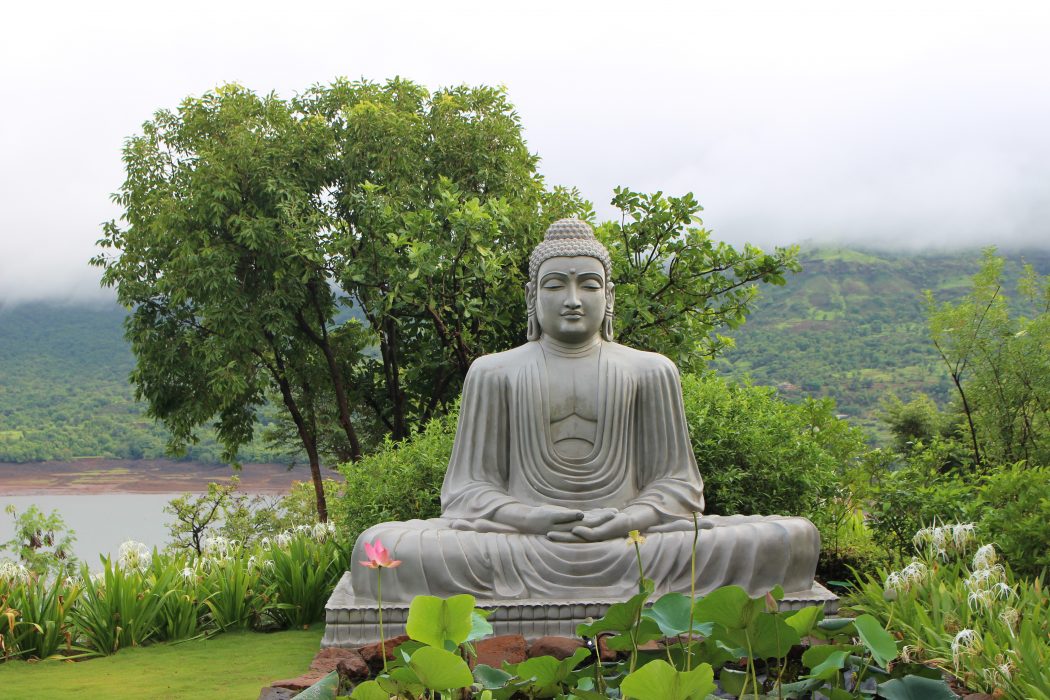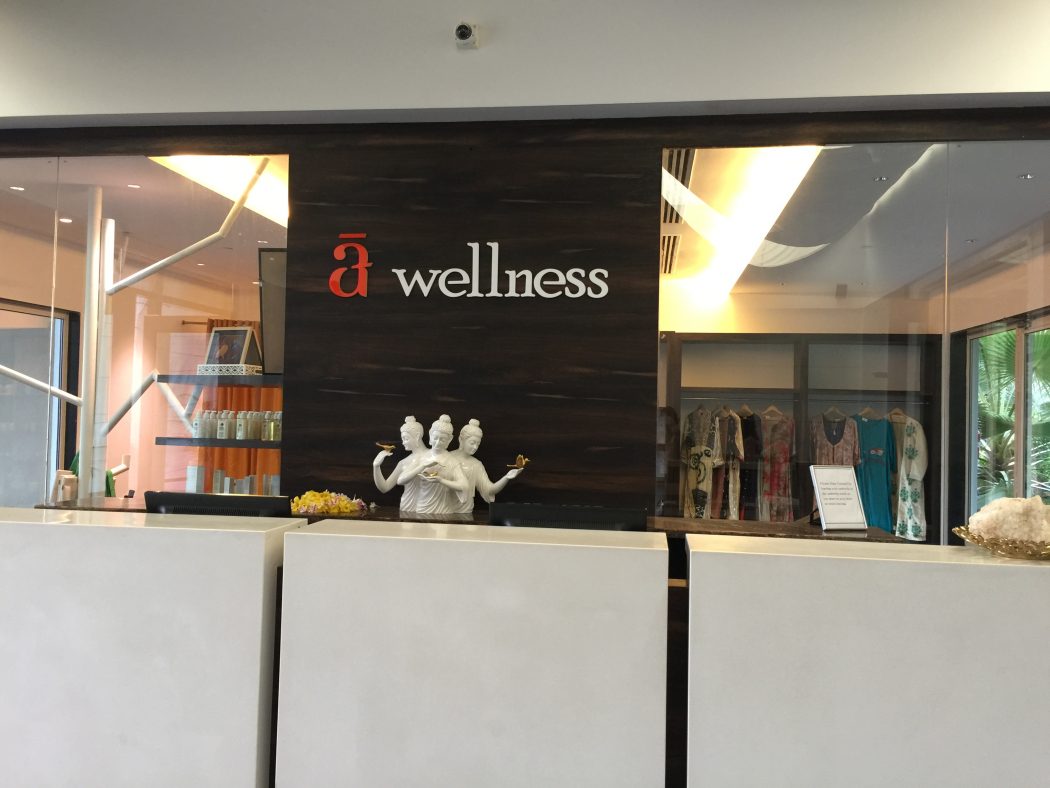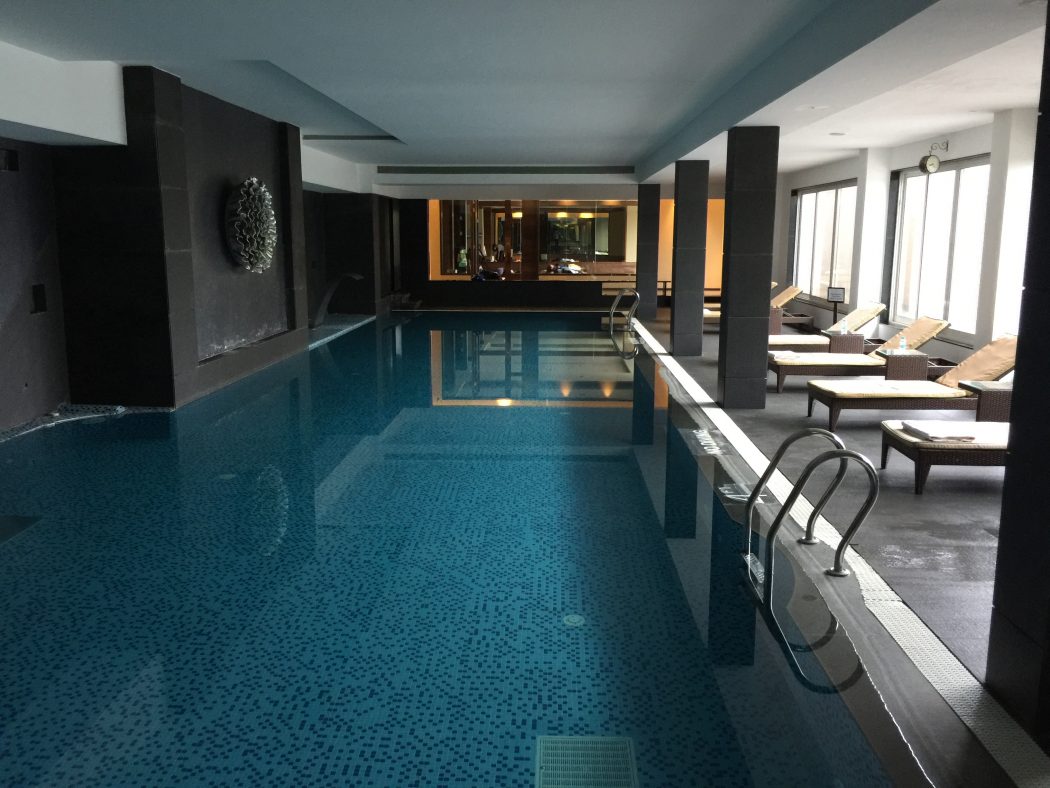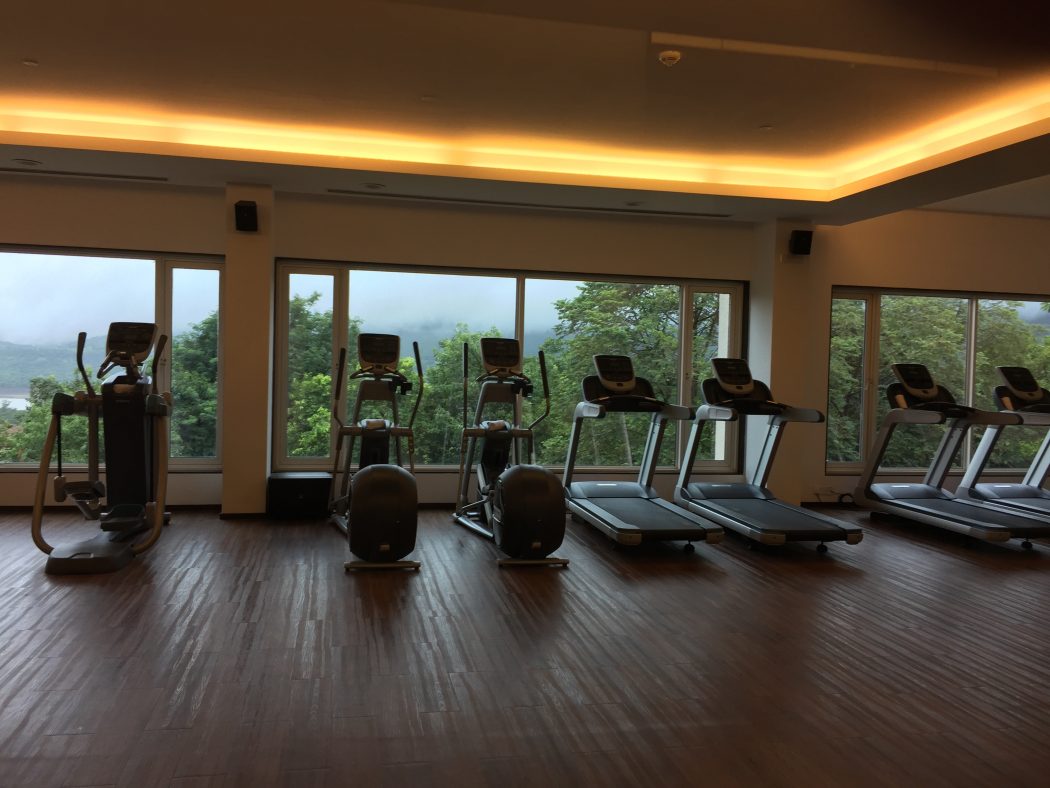 Finally, I meet my group at our bus and we leave for a day of touring more yoga ashrams. When we return late in the evening, the restaurant is officially closed, but the staff has prepared ahead of time a delicous buffet of healthy Indian fare for us, served in the cool Chantara room. In the morning, I tour the state-of-the-art wellness centre and fabulous spa facilities before we have to depart for the airport in Mumbai. I only wish I could stay longer.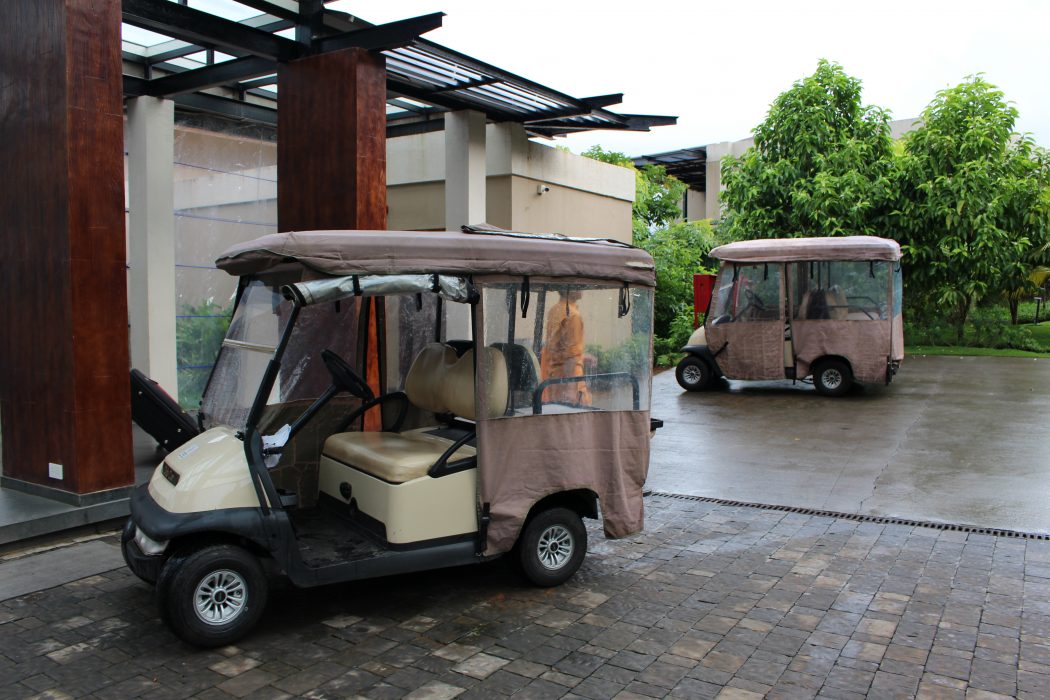 If you go…. 
Getting there? You can reach Atmantan by road or air. I flew from Toronto to Delhi for a short stay and then flew with a group from Delhi to Pune via Air India (2 hours). From Pune, we were driven by private coach to the resort (2 hrs). For guests, private helicopter service and chauffeur-driven vehicles are available. Nearest airports are Chhatrapati Shivaji International Airport (approx. 175 km/3.5 hrs) and Pune Airport (approx. 60 km/2 hrs).
DETAILS:
Price From: $ 220-280+ Cdn (pax). Inquire about rates and specials. Includes breakfast and access to facilities.
Who Goes? It is a one-of-a-kind in India, so it attracts locals, as well as international guests; business travellers, couples, singles and families (adult only; young children under 14 yrs. not allowed).
Style/Character: A luxury hotel resort, 5-star, modern, with mountains and lake views.
Service/Staff: Good service. Courteous, helpful and professional staff, who will gladly taxi guests around in golf carts. The food in the restaurant was delicious.
Rooms: 106 rooms and villas; all contemporary, luxurious and comfortable. All rooms (range from standard to suites) have a balcony or terrace, and offer lovely views of the mountains and lake. Includes large, bright bathrooms with bathrobe and aromatherapy products, free WiFi in the rooms, air conditioning, tea/coffee maker, fridge, and a flat screen/satellite TV. All rooms non-smoking. Of special note, the exclusive, luxury Mango Tree Villa (140 sq. meters) features a private infinity pool, fitness studio, massage room, sauna, outdoor rainfall shower, walk-in wardrobes and pagoda, with breath-taking views.
Food/Drink: There are 3 food and beverage venues. Main restaurant is Vistara ("spectacular view"), bbq lounge Chantara ("moon and stars" in Sanskrit) for relaxed evenings with music and interactive dining experiences, and bistro Té-Jus (juice bar), with a 360° panoramic view. For meals, Atmantan takes a farm-to-table approach for their "spa cuisine" by using fresh ingredients and organic produce to make meals that are a fusion of Asian, Ayurvedic, macrobiotic and Mediterranean healthy dishes; and excluding refined flour, sugar and dairy. Any dietary need can be met, including gluten-free, sugar-free and vegan, etc.
Amenities. The wellness and spa centre — over 60,000 square feet of wellness facility — is run by an Ayurveda doctor, and has several doctors and therapists available, and 23 treatment rooms. Fitness centre with everything from spinning to yoga to zumba and meditation – and mini-golf. There is a chemical-free indoor and outdoor saltwater swimming pool; business centre and conference centre. Lovely garden and walking paths.
Women traveling solo-friendly: Yes.
Family-friendly: Adult only. Children from 14 years and older are welcomed; children are not allowed in the wellness centre.
Disabled Access: TBD
Pet-Friendly: TBD
Local shopping: Not a shopping destination. Consider Pune or Mumbai for shopping.
What not to miss: the Buddha statue in the garden.
Nightlife: If you are seeking an exciting nightlife, you will need to find another spot.
Value for Money: At a minimum room cost of approximately $ 220 Cdn, you get excellent services, luxurious comfort, spa and fitness services, in a new and unique facility, and a peaceful setting with a breathtaking view.
Reservations: https://reservations@atmantan.com
Location: In the Mulshi hill station, 170 km from Mumbai and 60 km from Pune, and close to Lonavala. Address: Palse Vasti, Mulshi Taluka, Pune 412108 India | +91 20 66766666
Resources: India Tourism.
I was a guest of Atmantan Hotel and India Tourism. Opinions are my own.
Shannon Skinner is an award-winning broadcaster, international speaker, author and travel writer. Tweet to her at @Shannon_Skinner.