This is a milestone moment.
This is when I interviewed earlier this month the University of Saskatchewan's College of Arts and Science's Dean, Peta Bonham-Smith, in front of an audience of students, faculty and special guests. This event reminds me how far I have come from the time I was a student at the University in the late 1980s. I never would have imagined I would be coming back to my university and college to interview the Dean. As a student, I had other things on my mind – like having fun and traveling!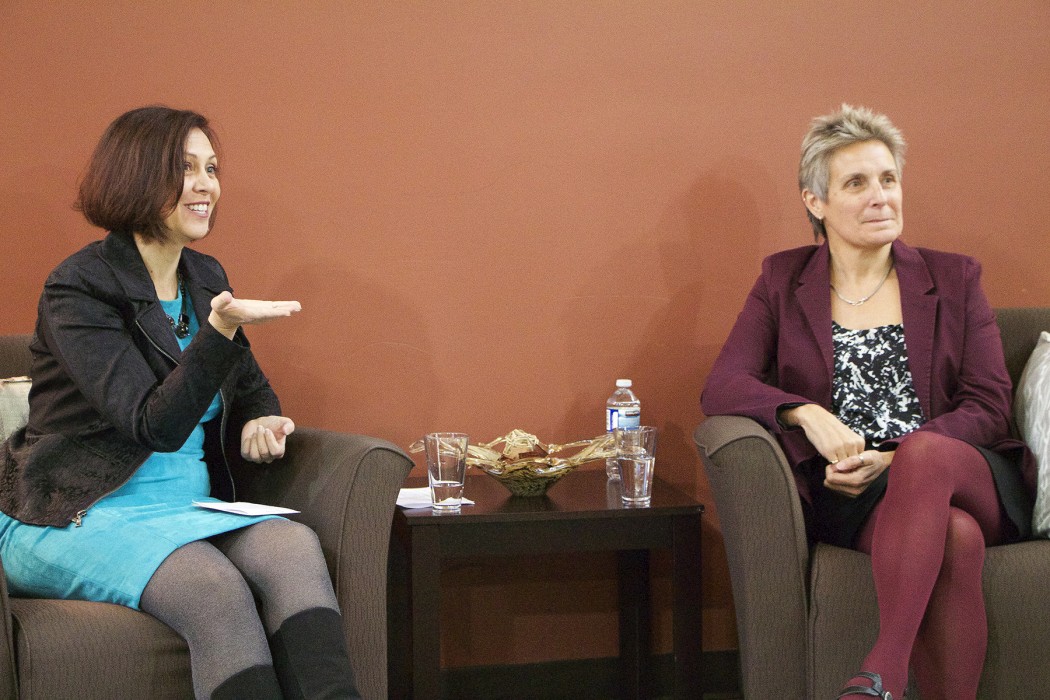 Here I am, with the purpose of inspiring students believe in themselves and follow their dreams.
This one is a little more serious.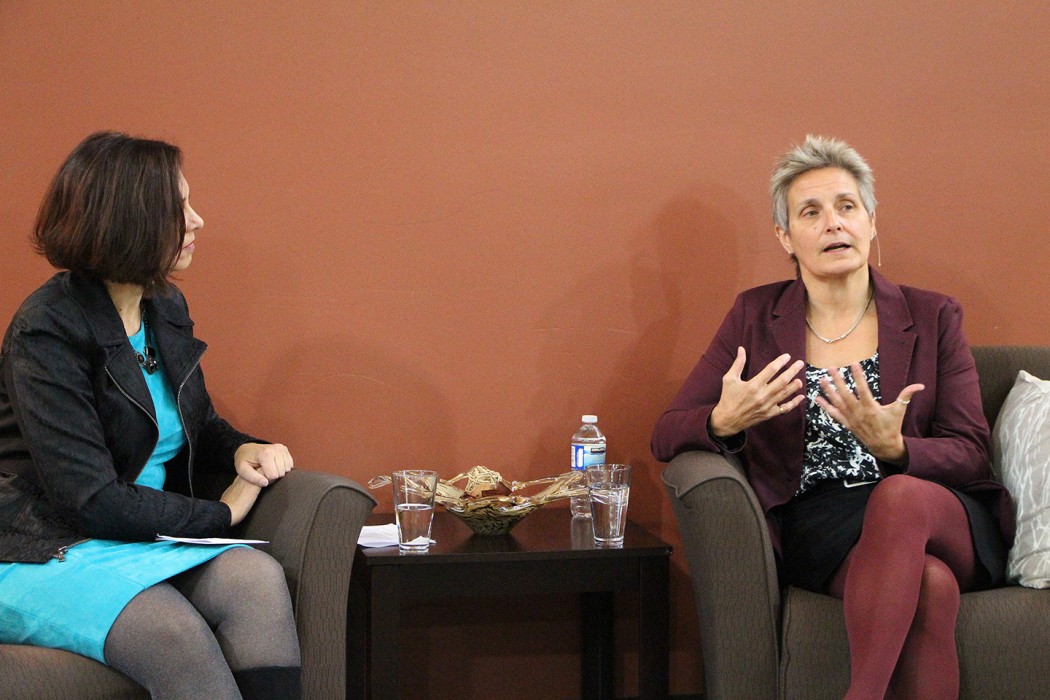 It was great to be "home."
Photos courtesy of the College of Arts and Science, University of Saskatchewan.
Share