Enjoyed a Friday night out at the 89th Annual The Oxford and Cambridge Boat Race Dinner at Toronto's Omni King Edward Hotel. The gala was organized by The Oxford and Cambridge Society of Toronto as a fundraiser for the Clarendon Oxford & Cambridge Society of Canada Scholarships. Raising funds for education is always, in my opinion, a worthy cause.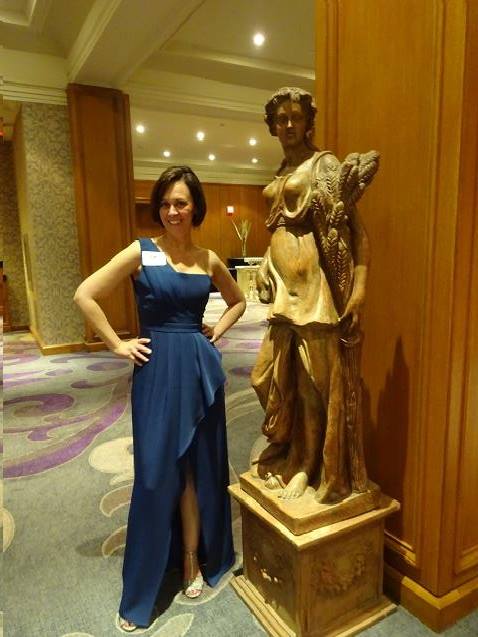 (My "goddess" inspired gown; thanks Tara Dawood for the photo)
In attendance were more than 100 alumni and their spouses/partners. The event featured a keynote by the former Speaker of the House of Commons, the Hon. Peter Milliken. Entrepreneur and lawyer, Dr. Gary Mooney, gave the most inclusive grace ever, respectfully moving away from tradition and recognizing others from all the various religious and ethnic groups in attendance. Supreme Court Justice Ian Binnie said a few words.
This year's scholarship goes to PhD candidate Arup Nath – big congratulations!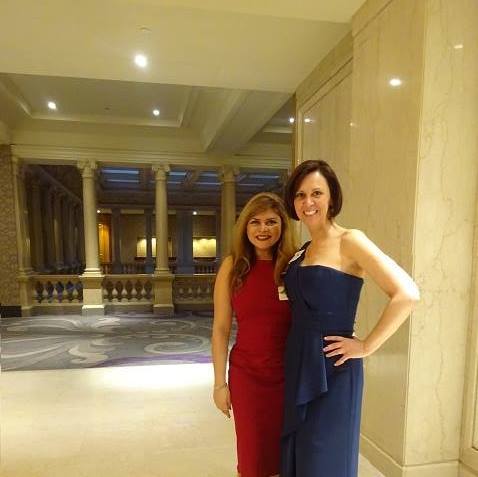 (With Tara Dawood, President/CEO, LADIESFUND)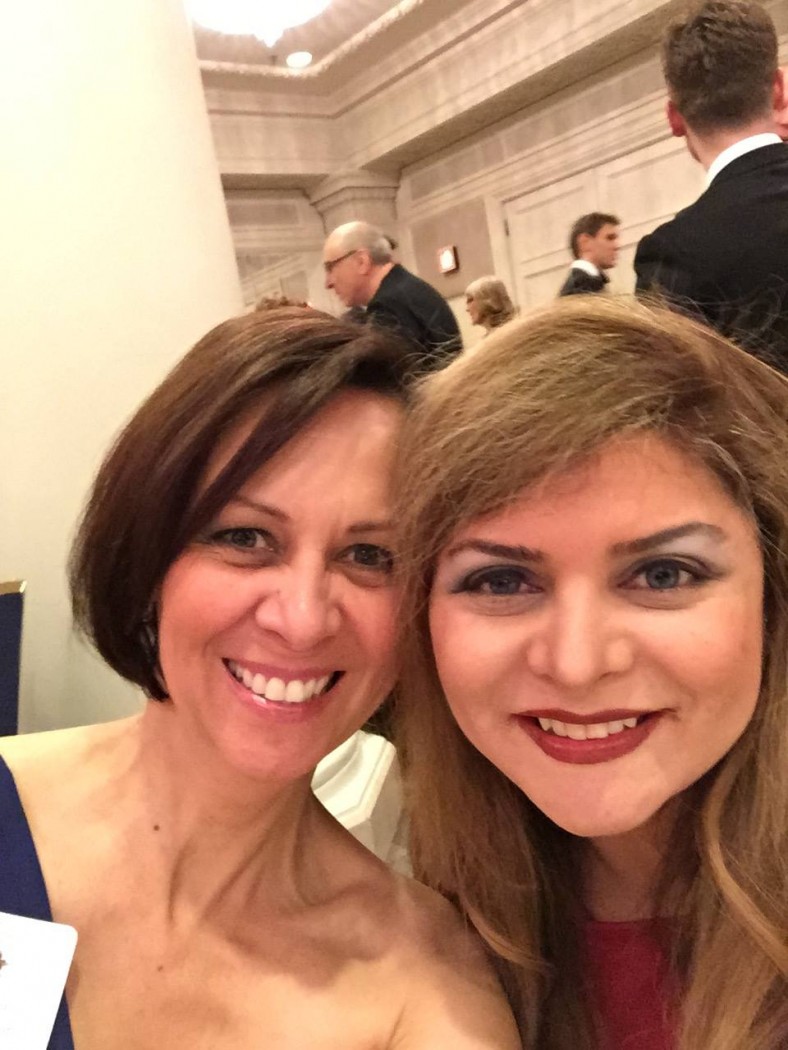 (Great conversations with my friend Tara Dawood)
 The society announced a new president: Janice Robson. Best wishes to outgoing president, Daniel Kaute, who did many good things for the society over the years running it. Special thanks to Lindsay Shaddy who stepped in as an interim president during the time of transition, and to Maggie Norman for inviting me to be a guest at her table.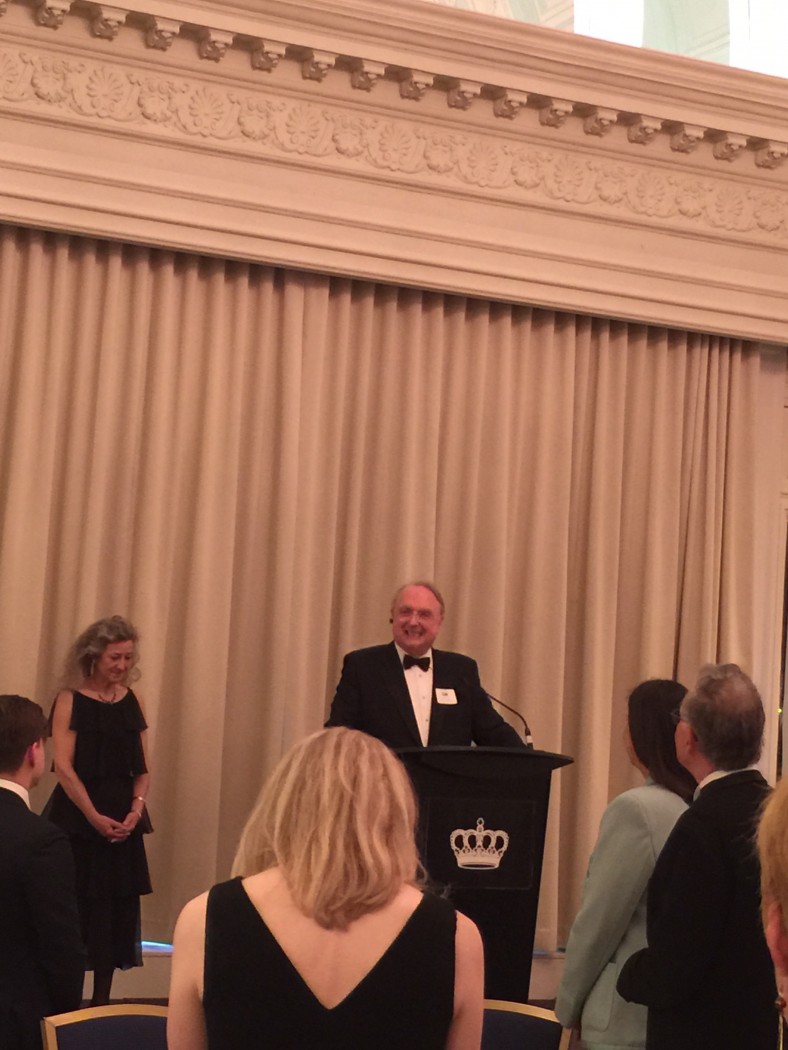 (Dr. Gary Mooney gives grace)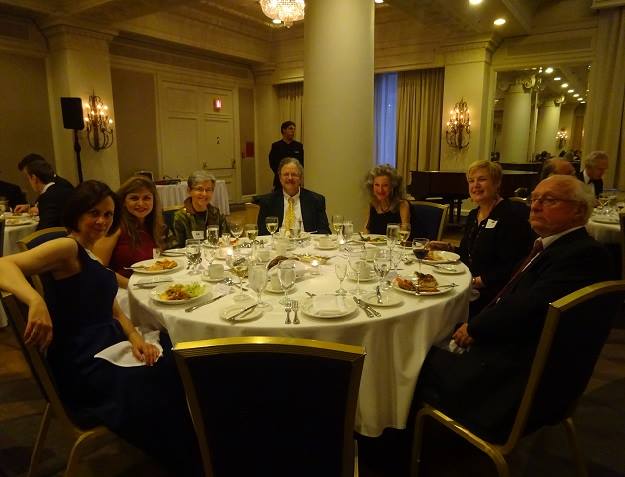 (Special thanks to Maggie Norman for inviting me to sit at her table; photo courtesy of Tara Dawood)