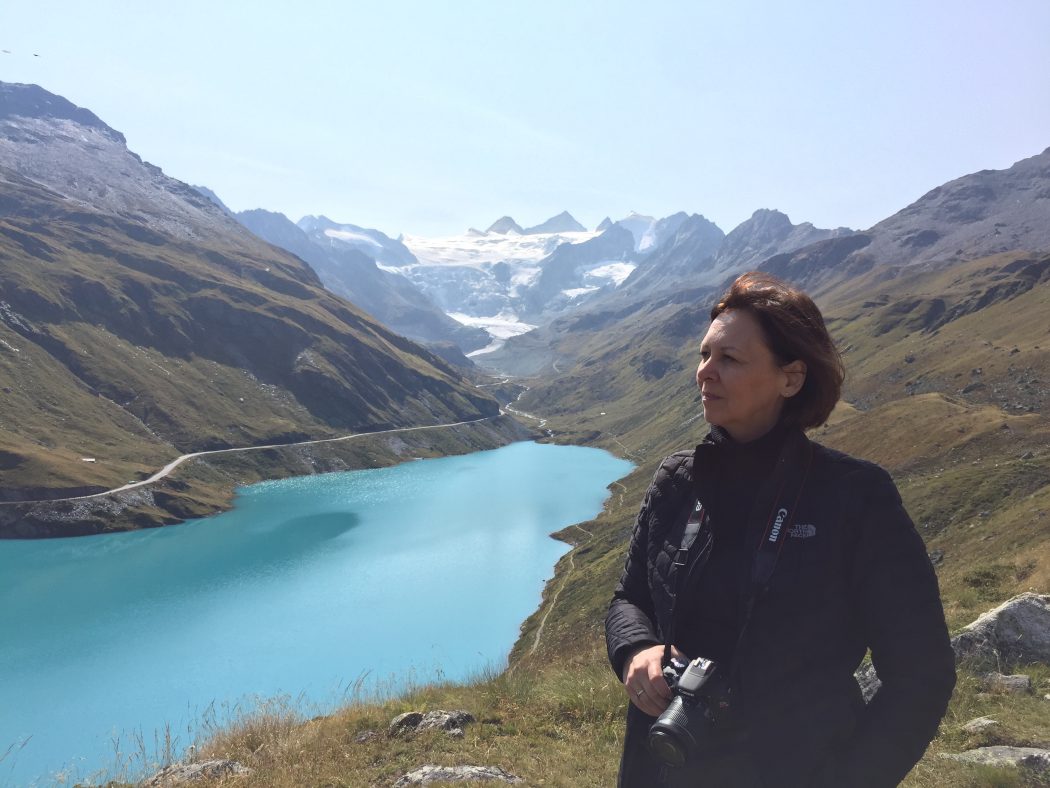 Moi at Moiry Lake
In the heart of the Swiss Alps is Valais, Switzerland's garden of plenty. Due to lots of sunshine and the Rhone River, this valley is Switzerland's most important wine region filled with vineyards, orchards, local culinary specialties and nature.
In September, I set out for a week of sightseeing, and food and wine tasting in Valais. This is my Valais story.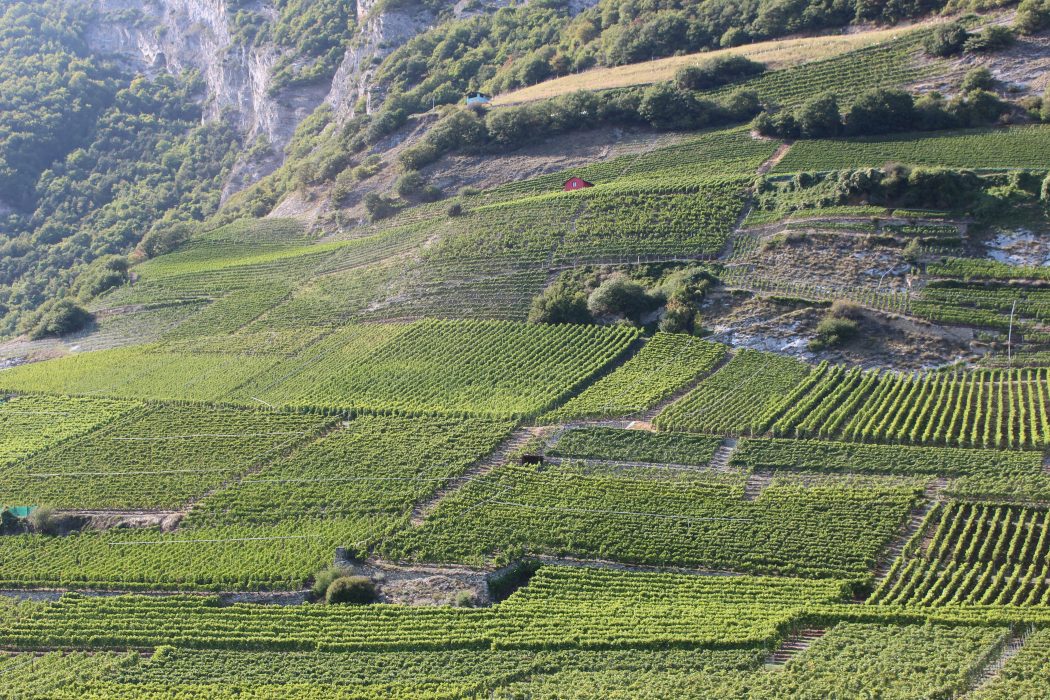 Vineyards of Sallion
Day 1: Saillon
My journey begins at Saillon, located between Martigny and Sion, which boasts a mild climate, a stunning view of vineyards and the Alps, and an historic village. My guide takes me walking through the vineyards, until we reach the world's smallest vineyard (1.6 square meters, 4 vines), owned by the Dalai Lama, and tended to by many celebrities. Overlooking the valley, the vineyard memorializes a bandit, fondly known as "Robin Hood of the Alps," Joseph-Samuel Farinet.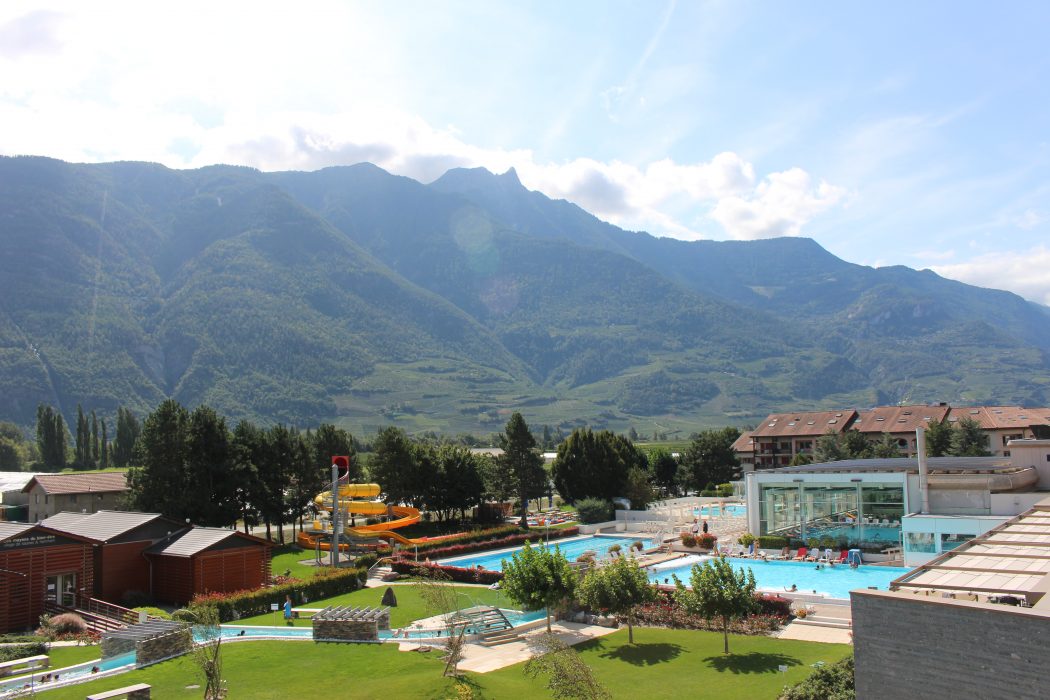 Les Bains des Saillon thermal spa and hotel
I settle in for some R&R at the thermal spa and wellness centre and hotel, Les Bains des Saillon (the Baths of Saillon).
Day 2: Leuk and Chandolin
Off to Leuk by train, where I meet up with a group and our first guided tour is of a caviar production facility, Kasperskian Caviar, which uses a sustainable means of retrieving eggs from the female sturgeons while keeping them alive. Their motto: Cavair with Life.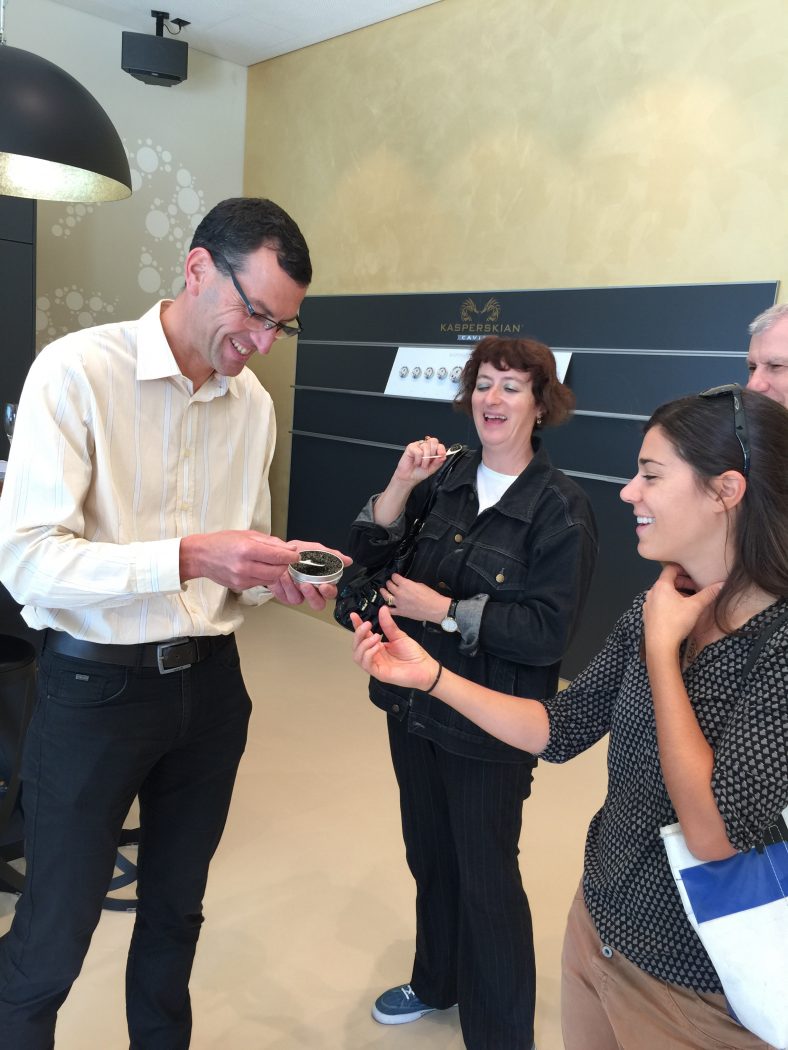 Tasting the caviar (not for vegetarian me, though)
Transfer by bus to Salgesh, where we visit Cave du Rhodan winery, owned by award-winning winemaker, Olivier Mournir, who is renowned for sustainability and biodynamic methods, and producing its own solar power. Then, wine tasting!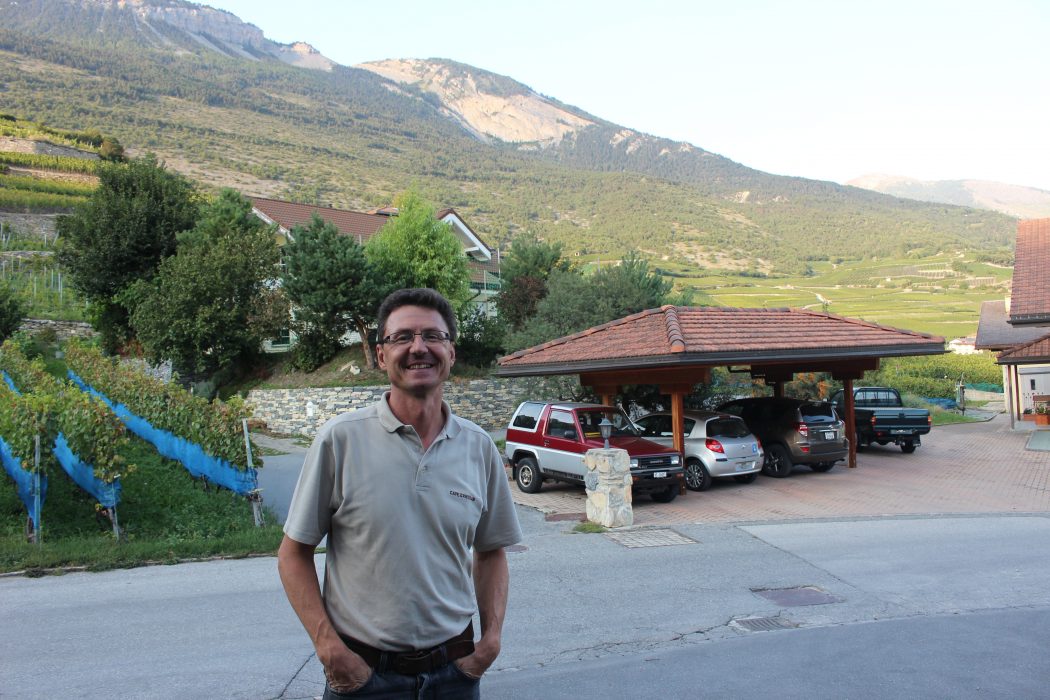 Olivier Mournir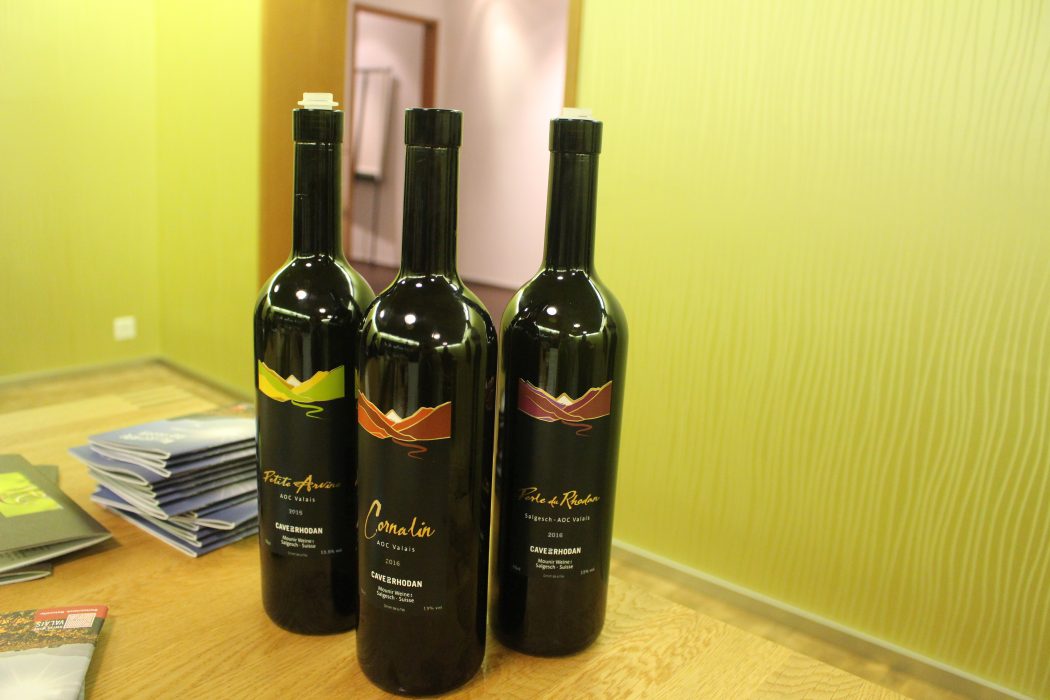 Cave du Rhodan wines
A shuttle to the village of Chandolin in the alpine valley, Val d'Anniviers, about a 40 mins. drive. I settle into the new Chandolin Boutique Hotel, a traditional Swiss-style building with a stunning view of the Alps, and spa. Meals are delicious and creatively presented. Sommelier Thomas Scheidt serves fantastic wines from the region.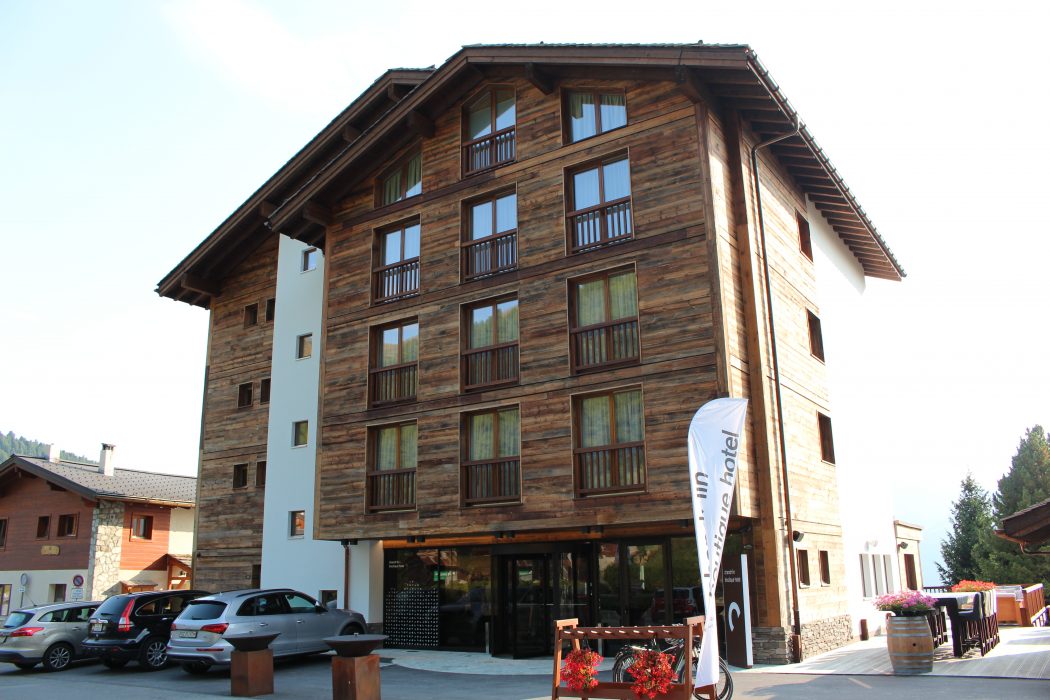 Chandolin Boutique Hotel, traditional Swiss-style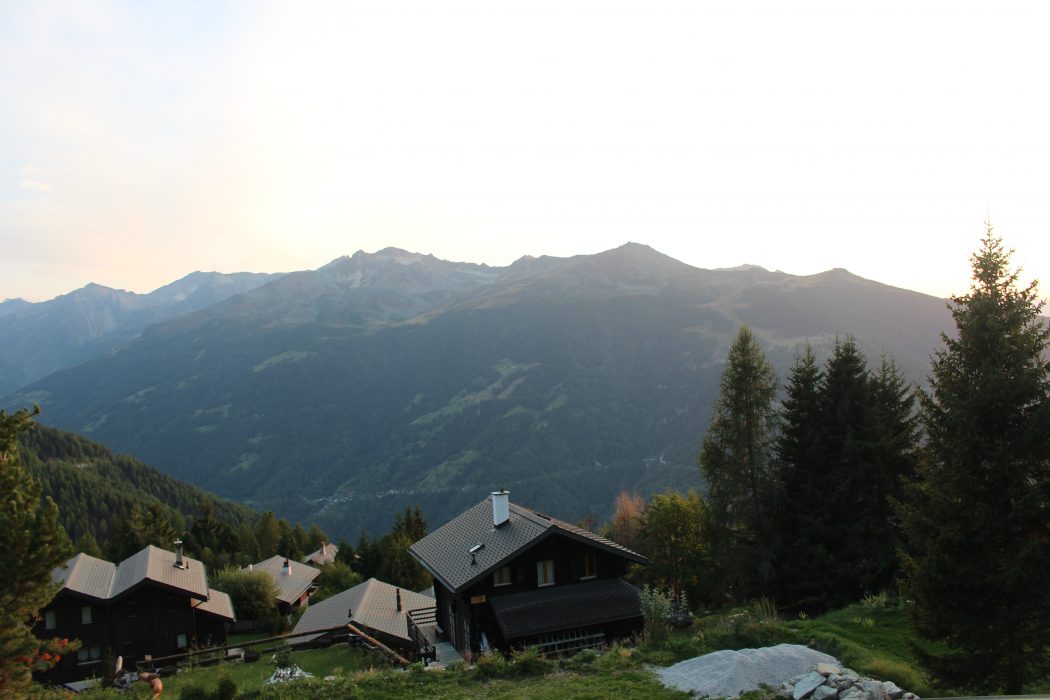 View from my room
Day 3: Moiry and Grimentz, Val d'Anniviers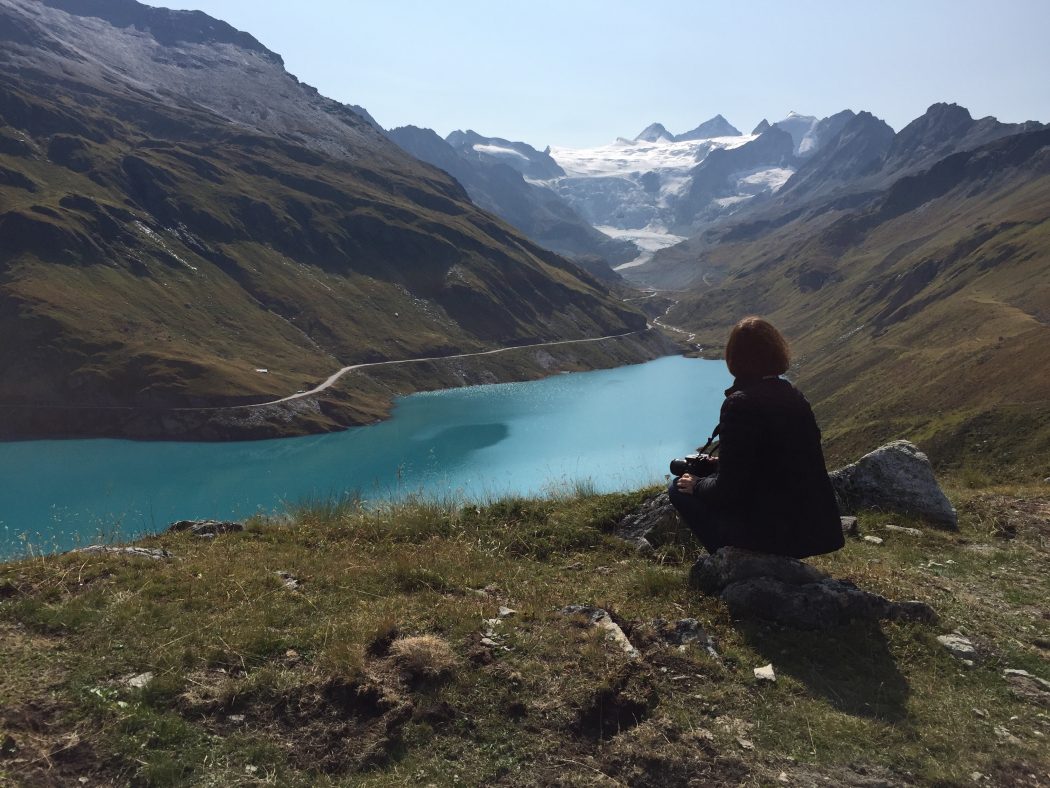 Moi, in deep contemplation at Moiry Lake. Moiry Glacier in the distance.
By mini-bus, we drive up, up, up into the Alps for a guided group tour of glacial Moiry Lake and Dam, in Val d'Anniviers, 4,000m, at the timberline.
Continuing on, after a few white-knuckle, hairpin turns, we reach an alpine pasture where we visit a remote dairy farm and learn about making raclette from a master cheese-maker.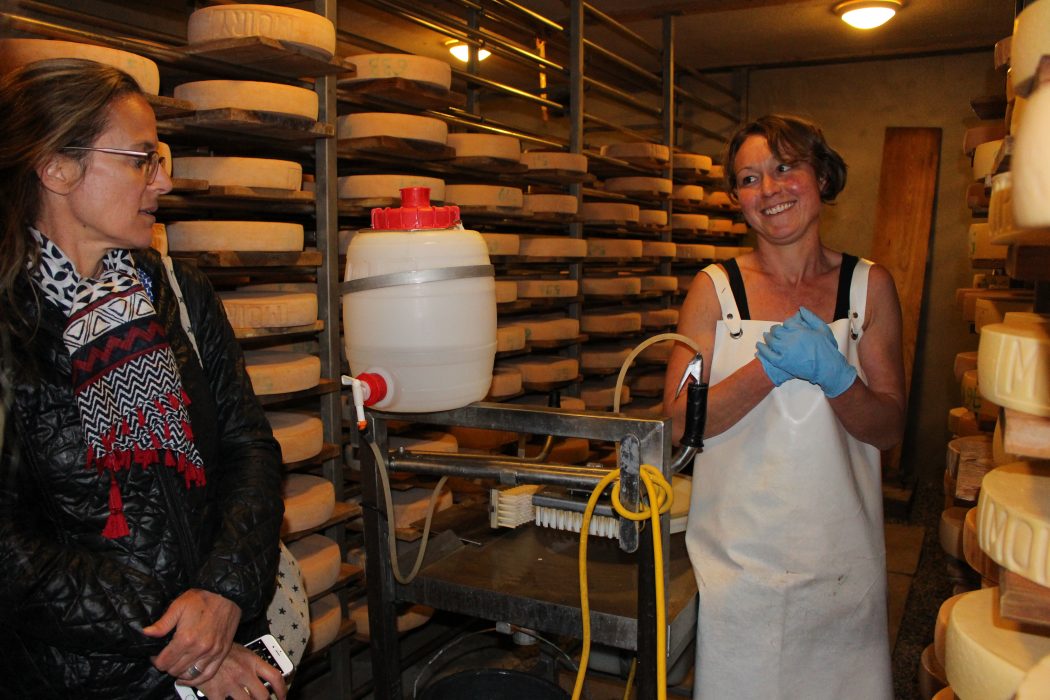 Isabelle, Master Cheese-Maker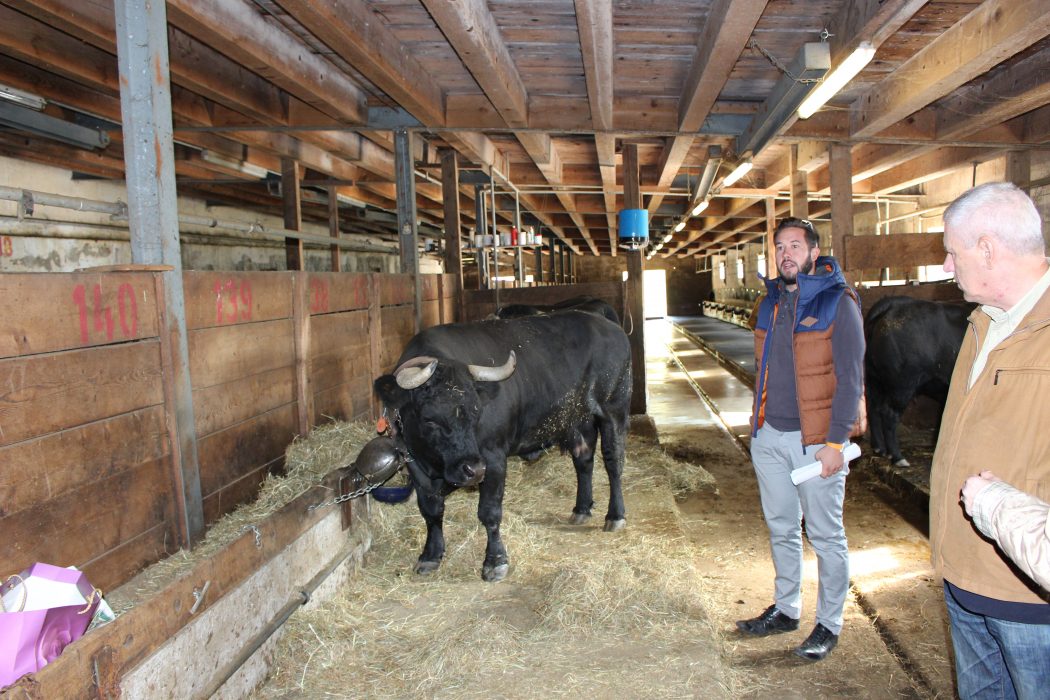 Swiss cow
For lunch, we stop in the quaint village of Grimentz, at the Hotel et Restaurant de Moiry. Carnivores in our group (all but me) are served a traditional plate of dry meat, cheese and rye bread – and Valais wine. I enjoy a lovely veggie soup.
Then it's time to learn how to make rye bread from an ancient recipe. In a smoke-tainted antique  bakery, we roll up our sleeves, roll the dough into form, and put it into a wood-burning oven. We sip on delicious Valais fendant wine while waiting to taste the bread.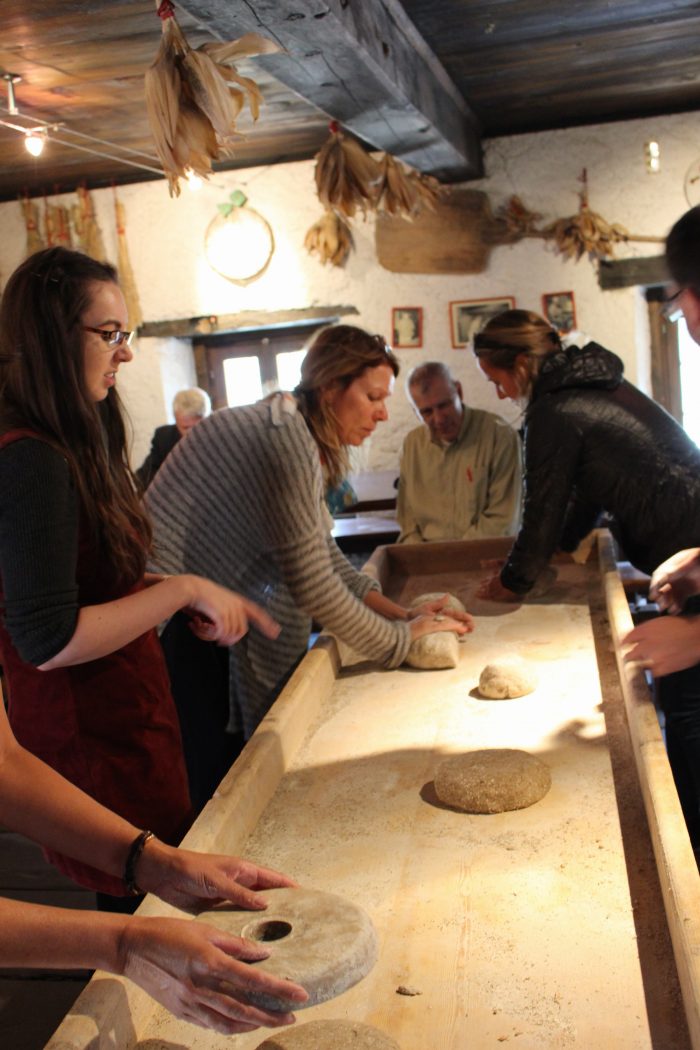 Day 4: Sierre and Saas-Fee
We being the morning – in rain – doing a Vineyard Hike and wine festival that is held along a 6km Vineyard Trail, from Sierre to Salgesch. Walking along are vineyards, wineries, local winemakers with samples of their wines, food stalls serving delicious raclette, live music, and incredible views of the surrounding area.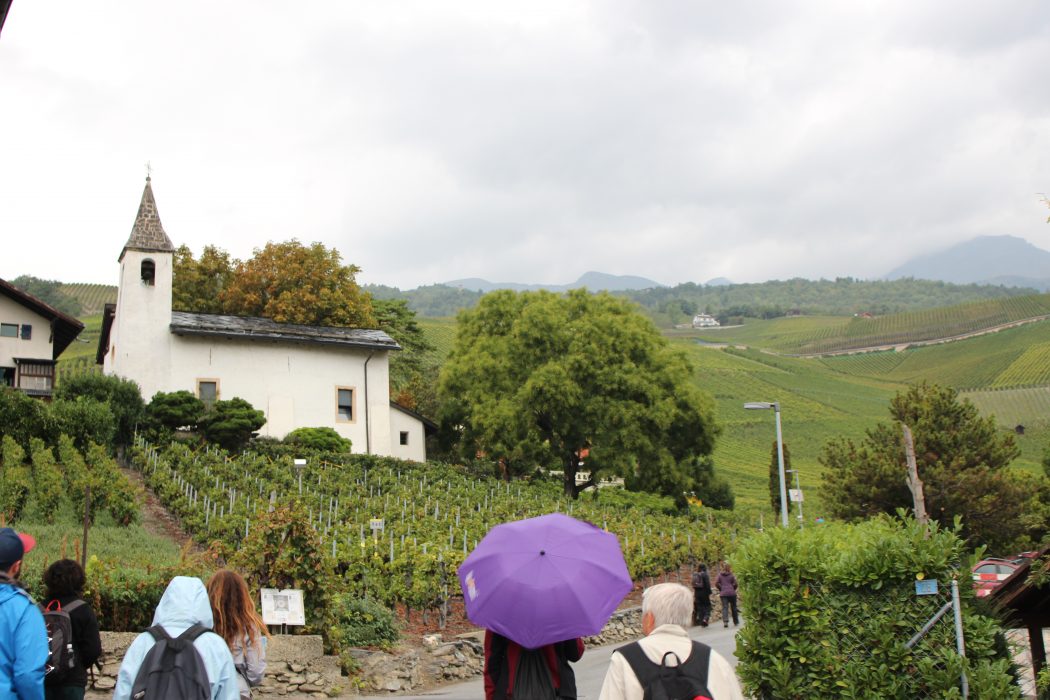 Walking along the trail
Then, it's a train and bus ride to Saas-Fee, a car-free village and ski resort, one of the highest villages in Europe. I check into the Hotel Ferienart Resort & Spa, and settle into a large, comfortable room with a view of the mountains. There are three restaurants and a fabulous traditional Swiss breakfast buffet, and the spa facilities are impressive.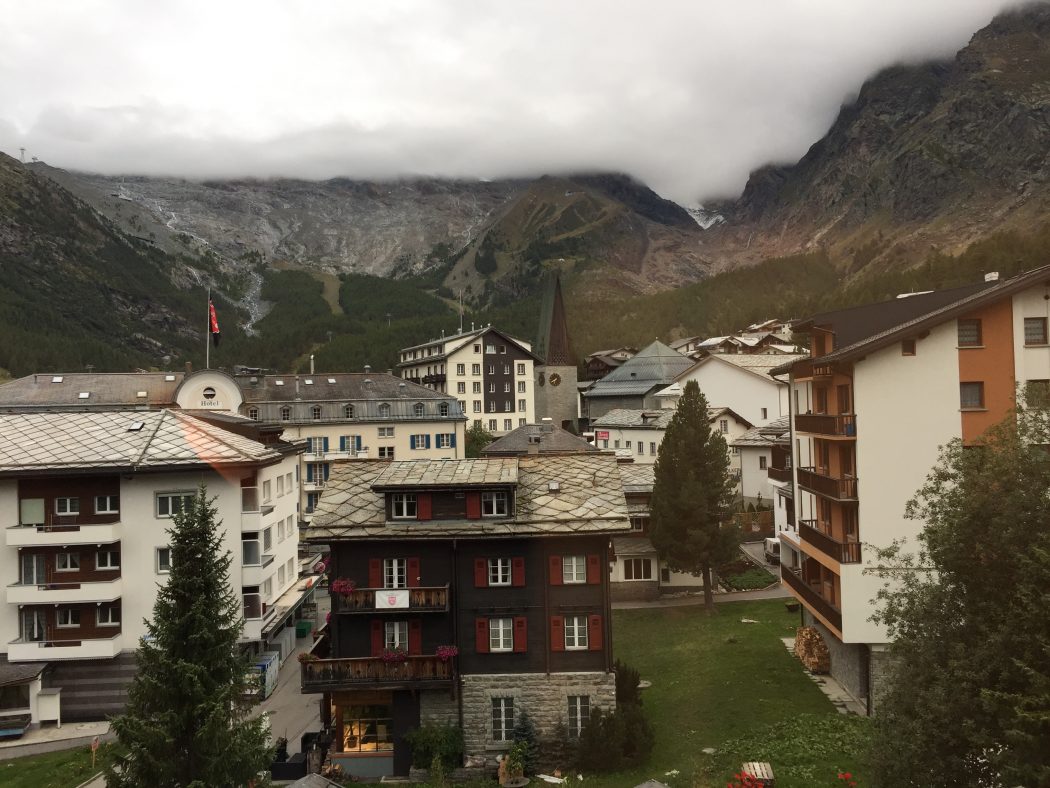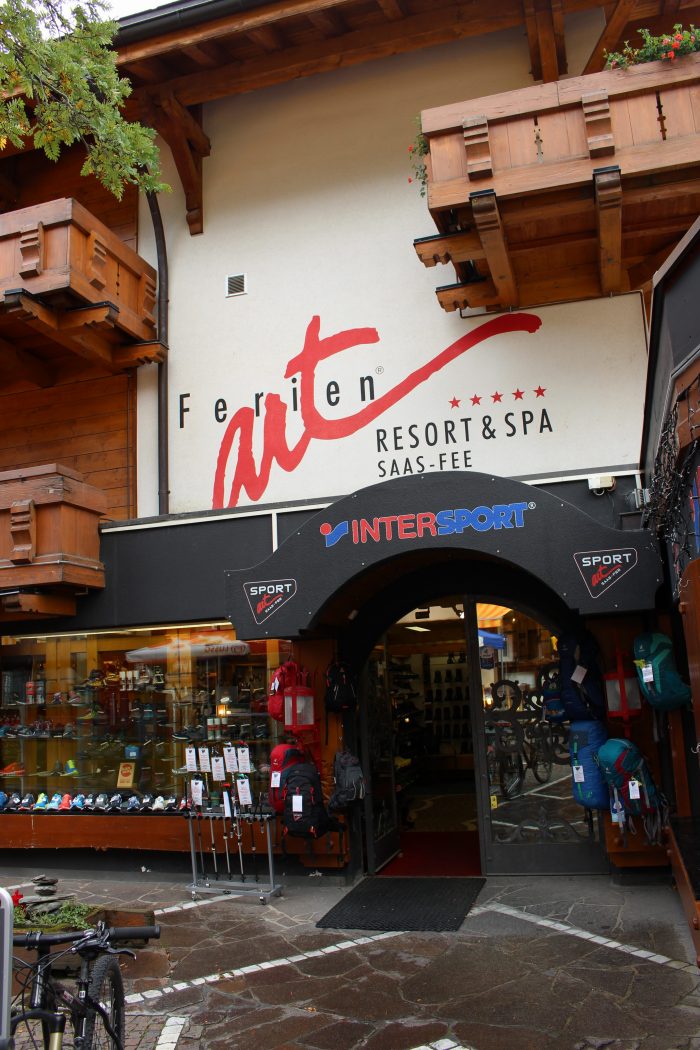 Ferienart Resort & Spa
Next is a cooking class with Swiss chef, Holger Schultheis, at the restaurant he owns with his wife, Iris (also a chef), Restaurant Swiss Chalet. We are making steak tartar and, for me, vegetarian pasta. Since I am vegetarian, I opt to make the dessert, a chocolate fudge dish. The cooking lesson is fun, albeit harried. At dinnertime, along with 10 of my new friends, we eat, drink Valais wines – and the atmosphere is divine.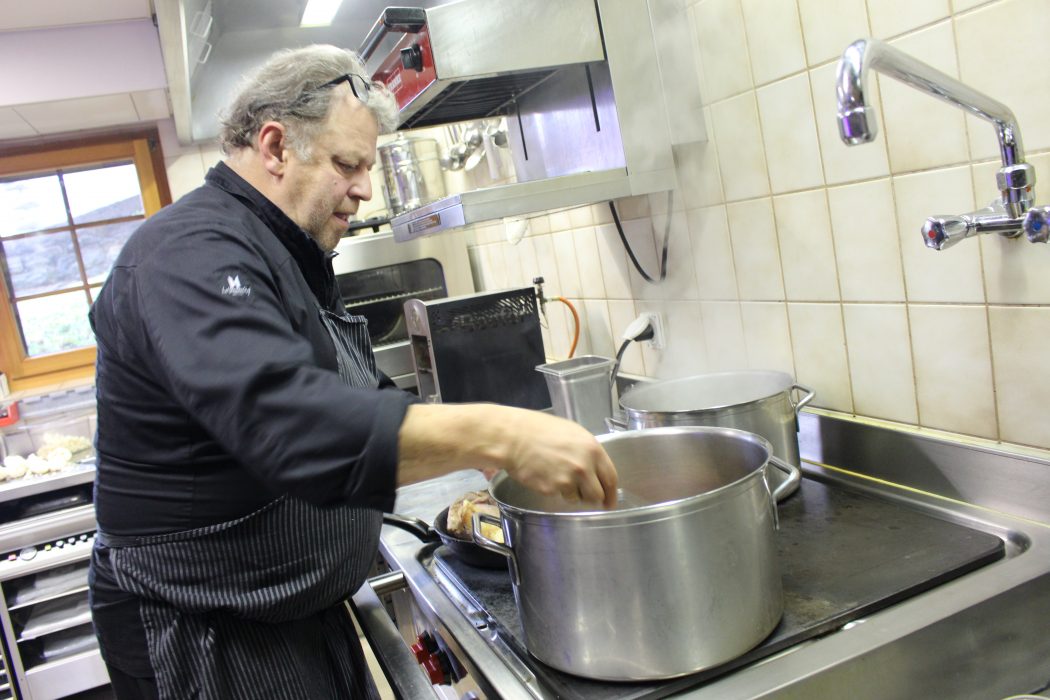 Day 5: Saas-Fee
The one day annual Nostalgic Culinary Mile festival is on, highlighting local food specialties and live music. Many festival goers come in costumes from yesteryear. I taste a range of culinary delights and the local wine.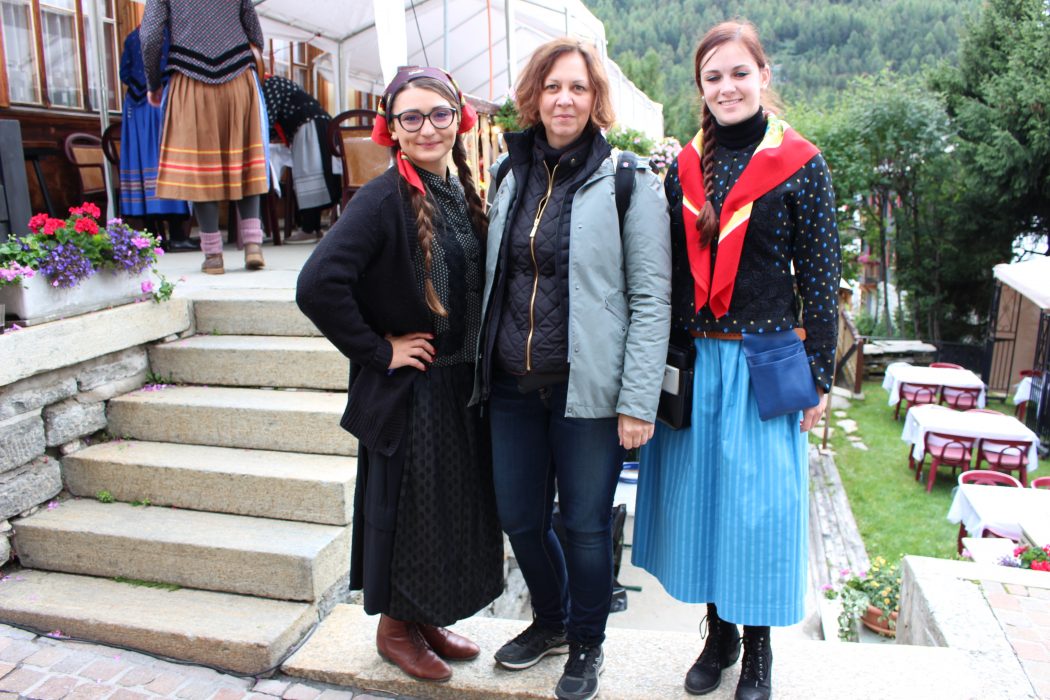 Me posing with a couple of young women in costume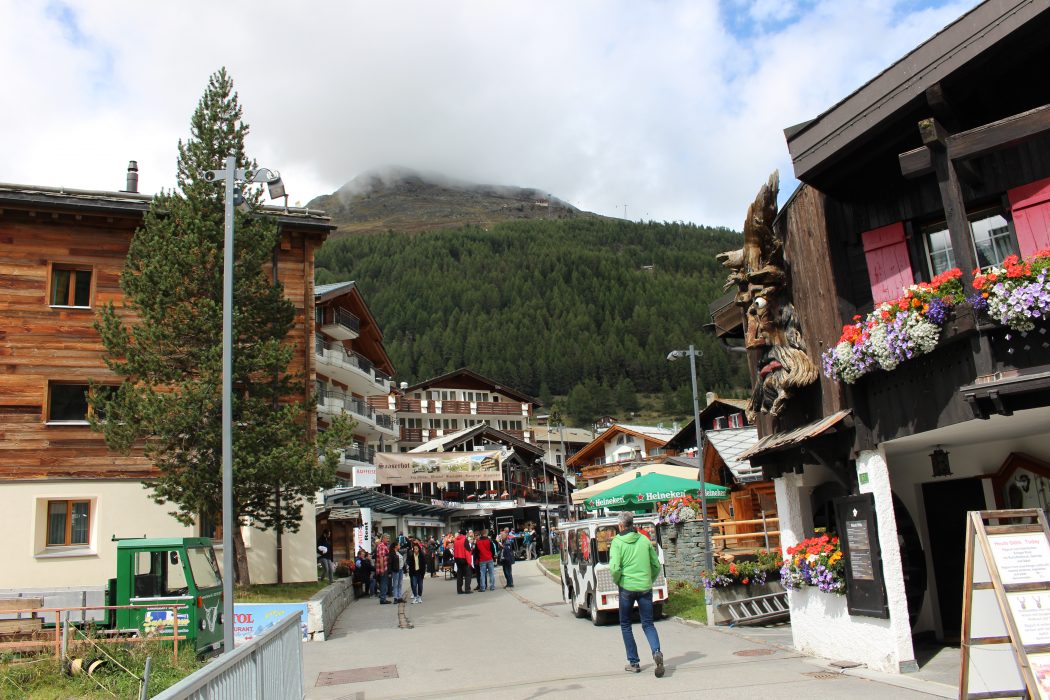 Saas-Fee village getting ready for the festival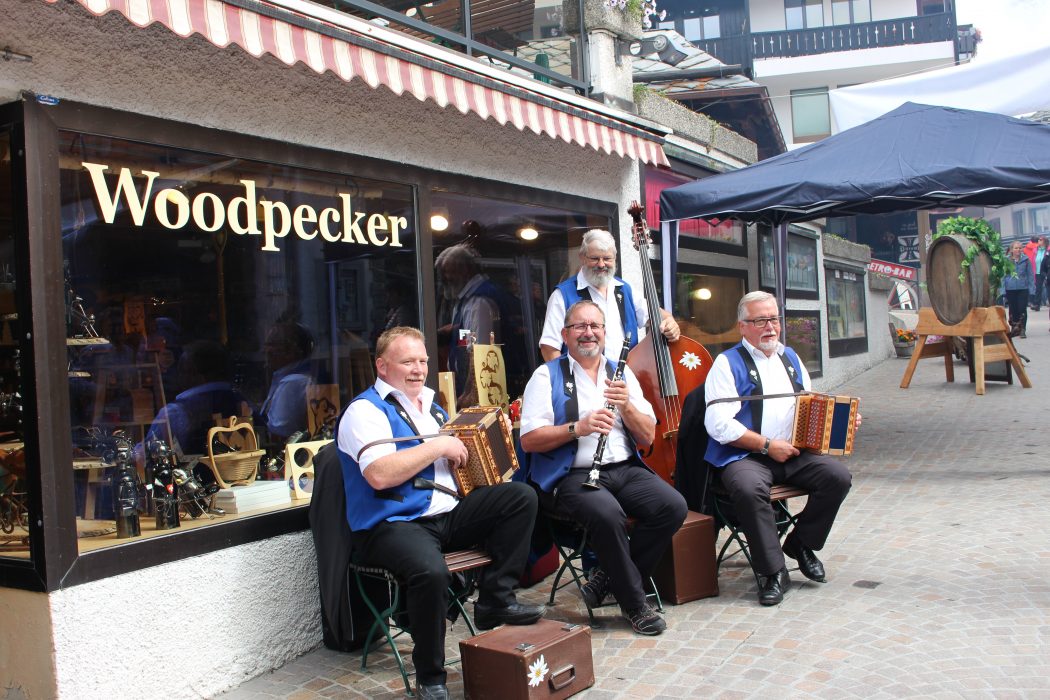 These guys were great.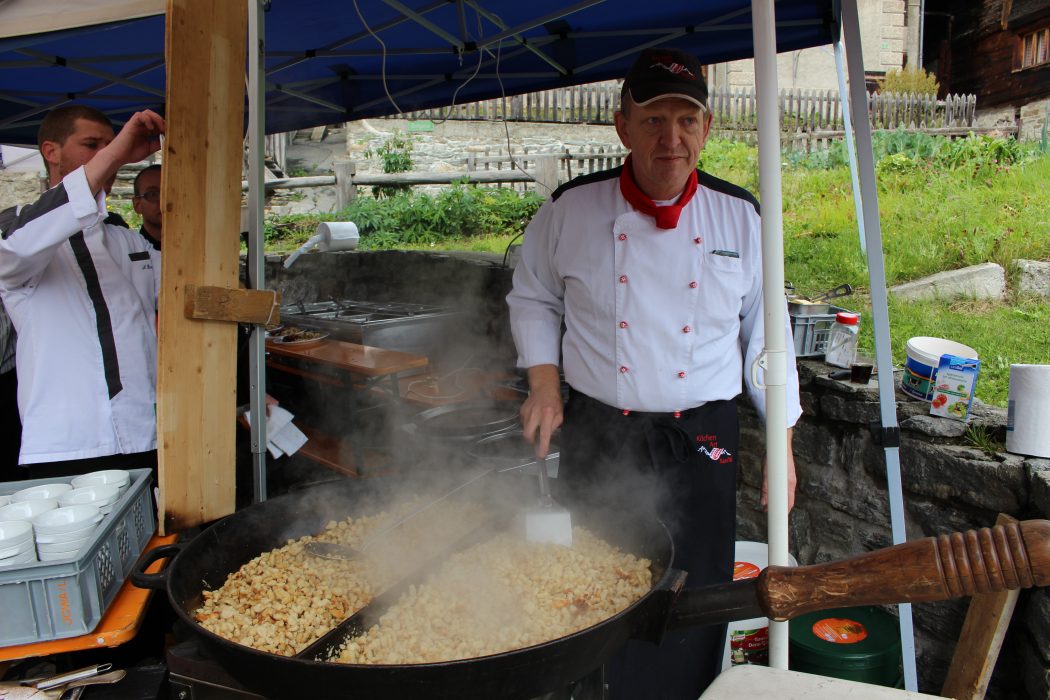 Serving-up a traditional Swiss dish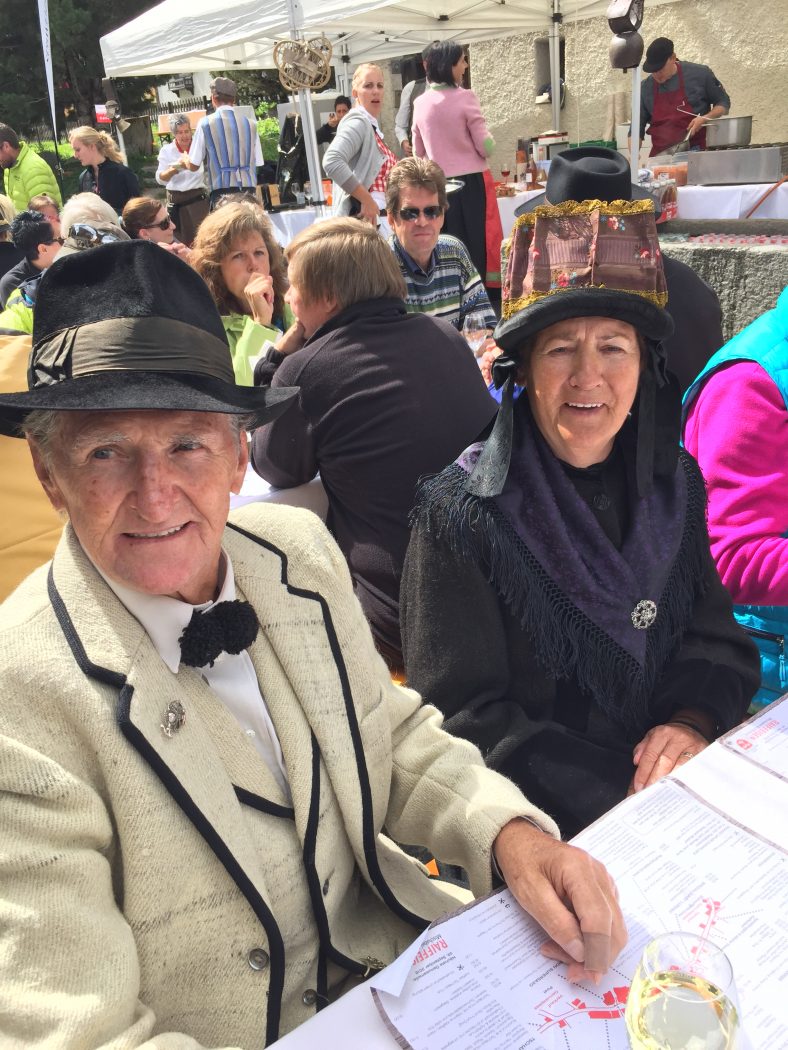 Traditional costumes by festival-goers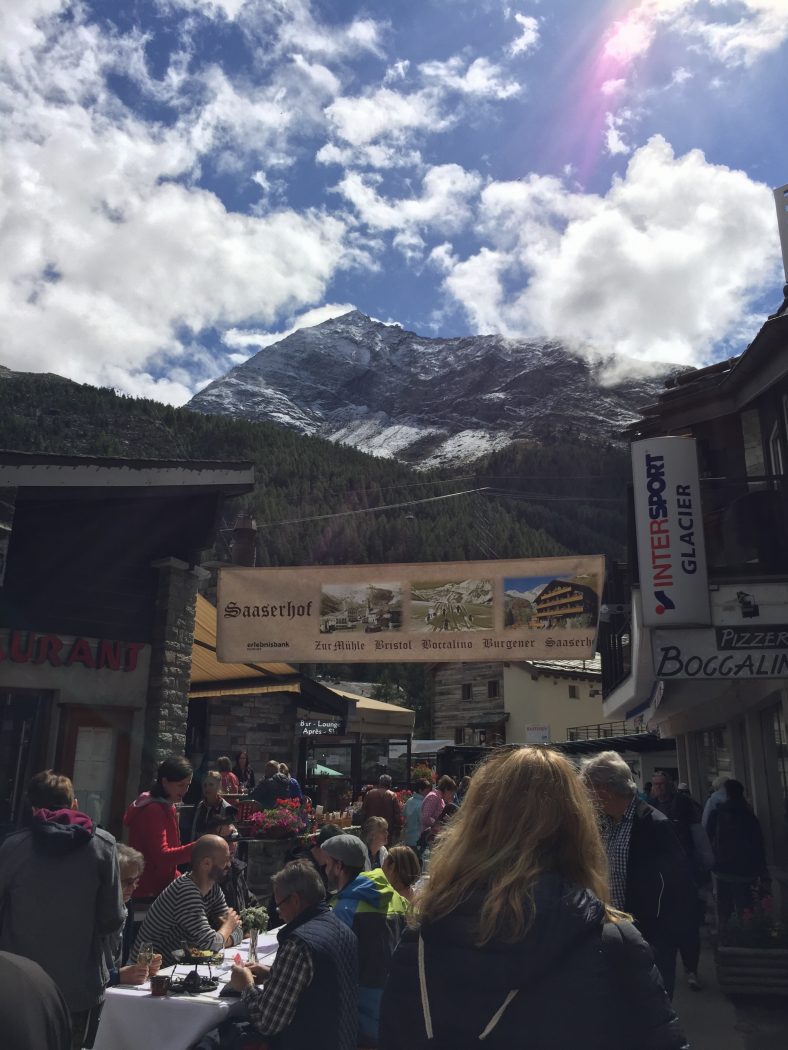 After strolling up and down the street a few times, we board a cable car headed up to the glacier, and go for walk. We meet some friendly marmots, a comical rodent that whistles when they see hikers coming, and feed them peanuts.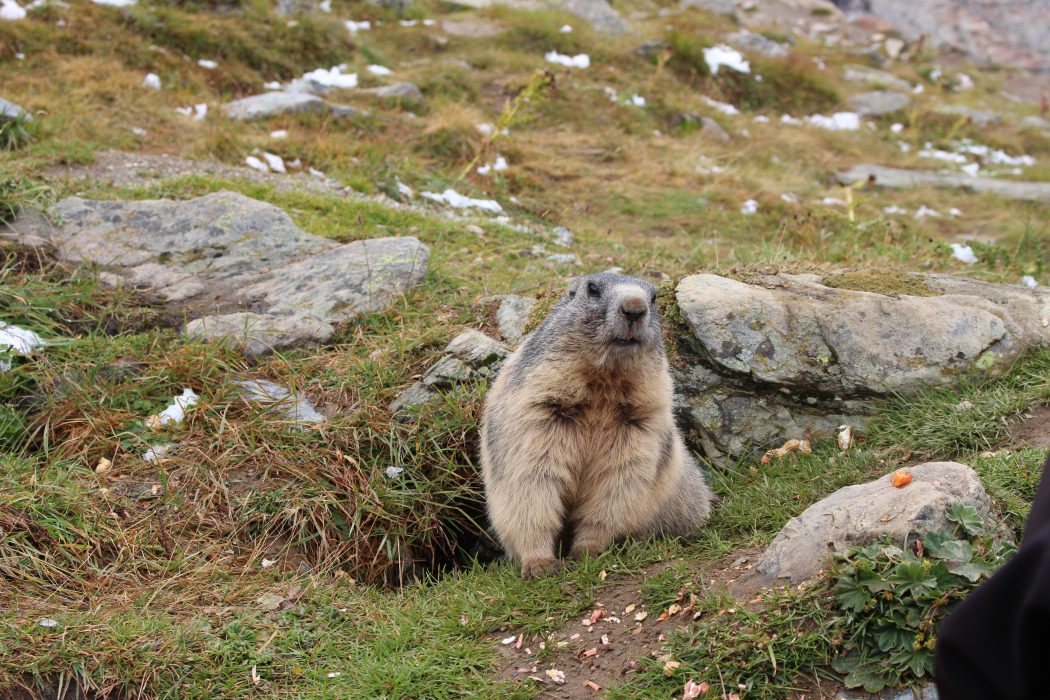 Then a stop for hot chocolate takes the chill off.
Finally, it's dinner at the Fierenart Hotel. The hotel manager gives a tour of the room that singer George Michael filmed Last Christmas. Ooh-la-la.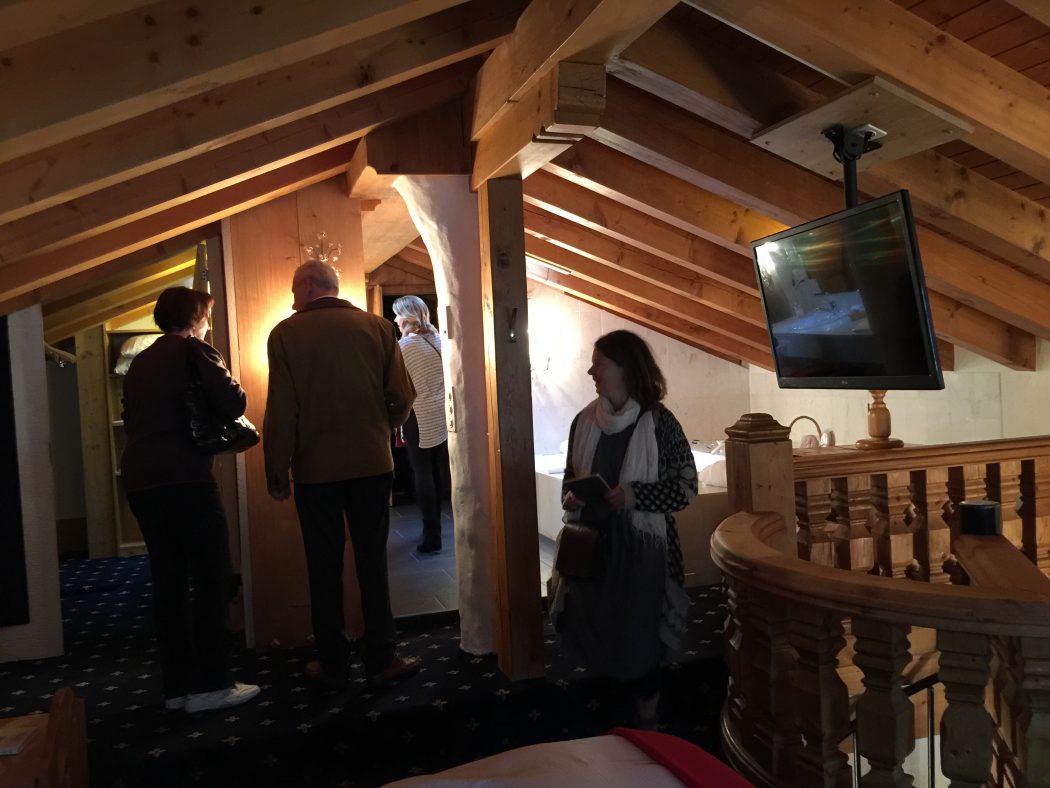 Day 6: Sass-Fee and Allalin Glacier
Cable car from Sass-Fee village up to the Allalin Glacier, at 3,500m. Members of the Swiss ski team are returning after their last run. Lunch is at the Revolving Restaurant Allalin (360 degrees), which provides a panoramic view of the mountains.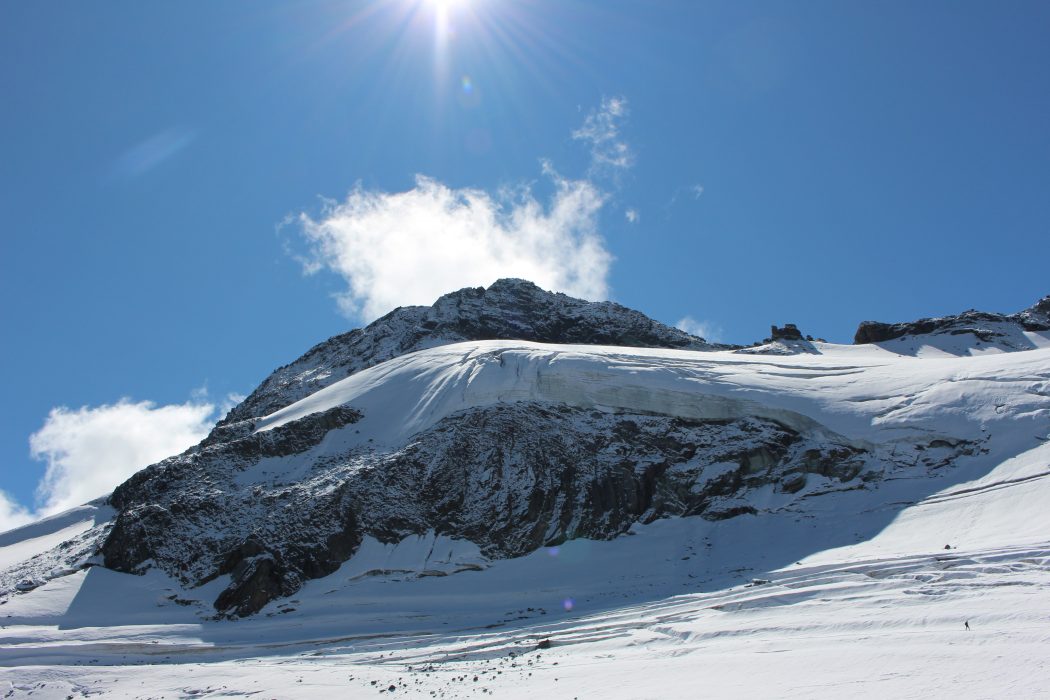 Next is a visit to the Allalin ice cave filled with ice sculptures. There is an avalanche simulation with lighting and sound effects, though I pass on it. The ice cave is entered through a 70m tunnel into the ancient glacier by an "underground" alpine train, which itself is a rush.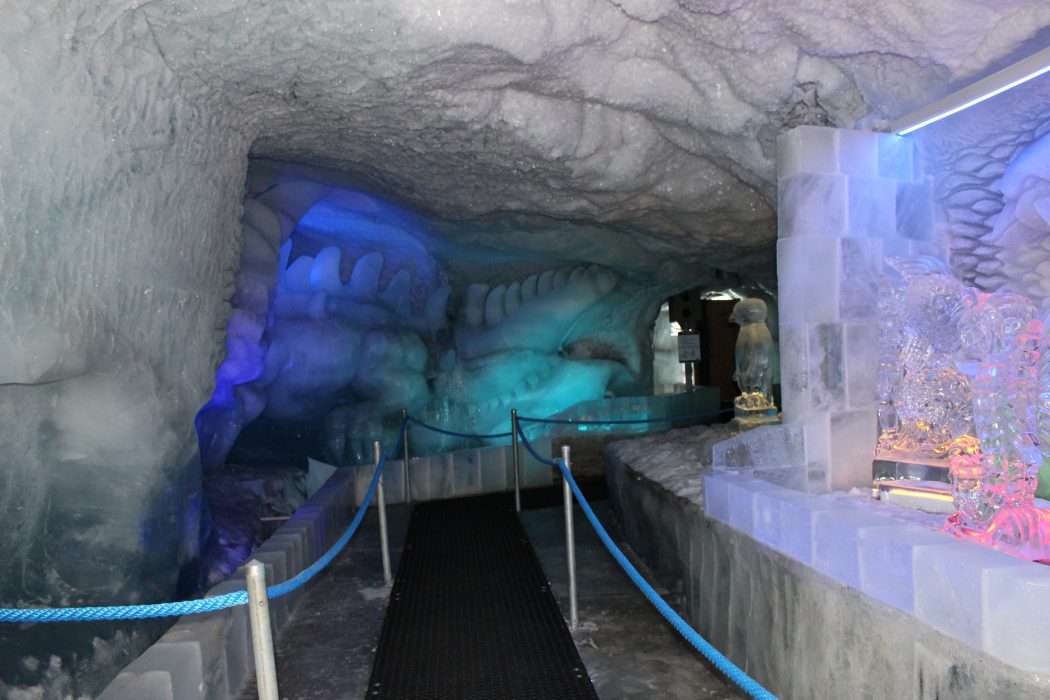 Then, it is back to the Restaurant Swiss Chalet to meet the first Swiss female chef to receive a Michelin Star, renowned Irma Dütsch.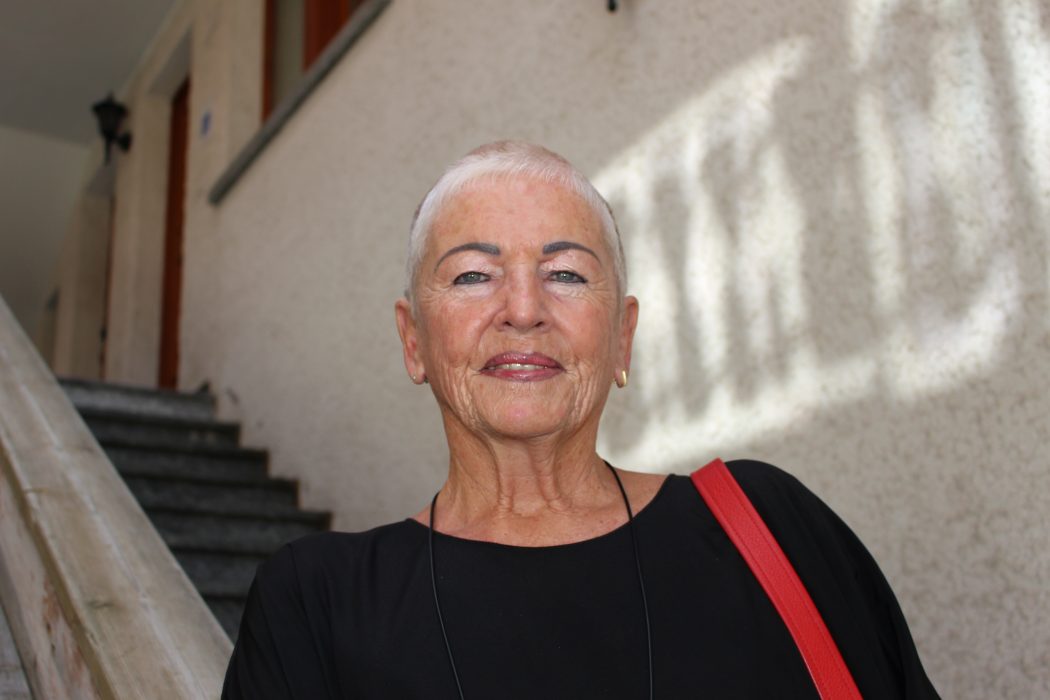 Finally, an Italian dinner at the Ferienart Hotel.
Day 7: Saas-Fee and Geneva
I take the 6:30 am bus for Visp, to catch the train to Geneva airport, to fly home to Toronto.
IF YOU GO…
Where to stay in Valais:
Bains des Saillon (4 star), Saillon | Reservations: www.bainsdesaillon.ch/en/
Chandolin Boutique Hotel (4 star), Chandolin | Reservations: www.chandolinboutiquehotel.ch/
Hotel Ferienart Resort & Spa (5 star), Saas-Fee | Reservations: www.ferienart.ch
Getting there: the closest international airport is Geneva.
Getting Around: Best to have a car, but public transportation is efficient and easy. The Swiss Travel Pass provides unlimited rides on trains, buses, cable cars, boats and entrance to many museums and other attractions.
Resources: Swiss Tourism and Valais Tourism
Shannon Skinner is an award-winning television and radio host, international speaker, author and travel journalist. Watch her interviews at ExtraordinaryWomenTV.com. Tweet to her at @Shannon_Skinner.