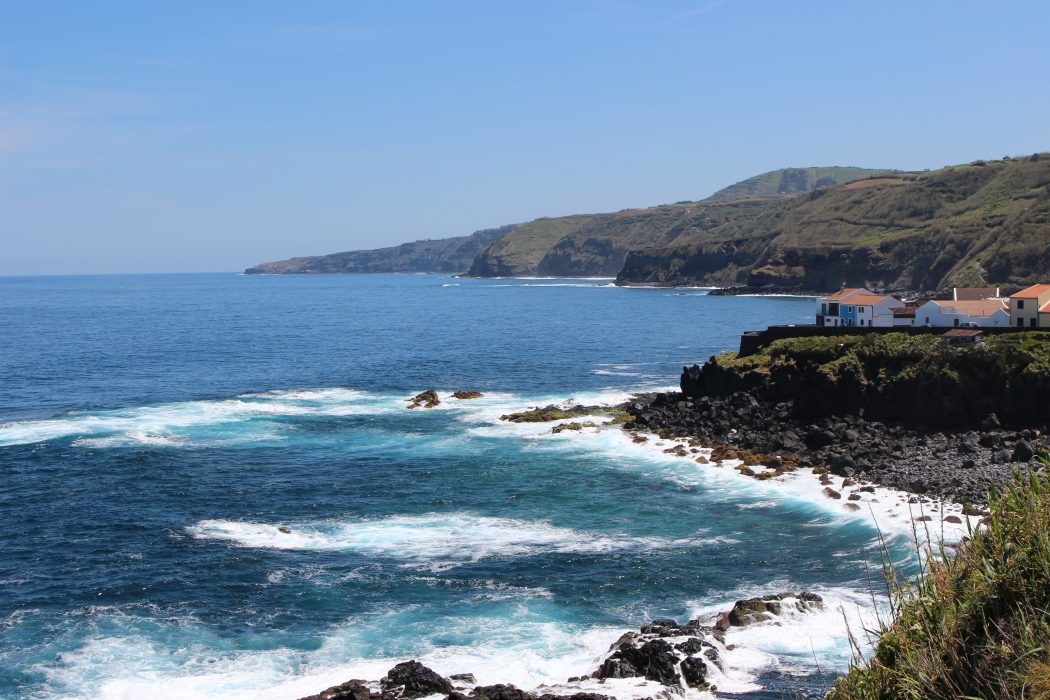 The Portuguese Azores islands and Madeira are distinctly different, yet both offer nature, wellness, adventure, culinary delights and delicious wine on volcanic islands with perfect weather year-round. And you can have the best of worlds in one week. Here's how:
Day 1
Onboard Azores Airlines (formerly SATA), the flight crew is a refreshing sight, dressed in stylish sea-blue uniforms, setting the mood for a sub-tropical island destination. We're flying direct from Toronto Pearson to Ponta Delgada, San Miguel island, Azores – a short 4 1/2 hours. An upgrade to business class provides with a lie-flat seat, and a package with nightshades, earplugs, location, socks and toothbrush.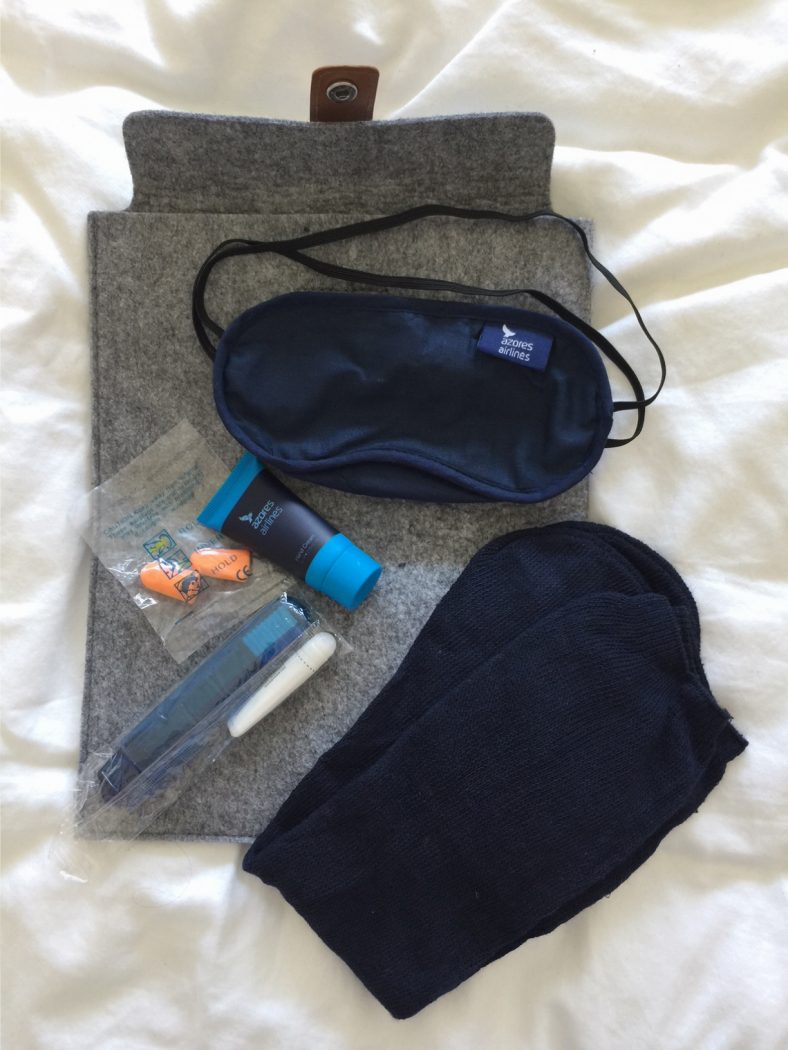 Arriving at the Ponta Delgada airport, our guide picks up my travel pal and I, and we take a scenic drive to Furnas, which comprises a village, valley and lake roughly one hour away. We check into the Furnas Boutique Hotel, renowned for therapeutic thermal baths (indoor/outdoor), eclectic décor, and surrounding and peaceful nature. After a quick breakfast in the market restaurant, and visiting the thermal baths and spa facilities, popular with families and couples, a walk around the property helps to ward off jet lag.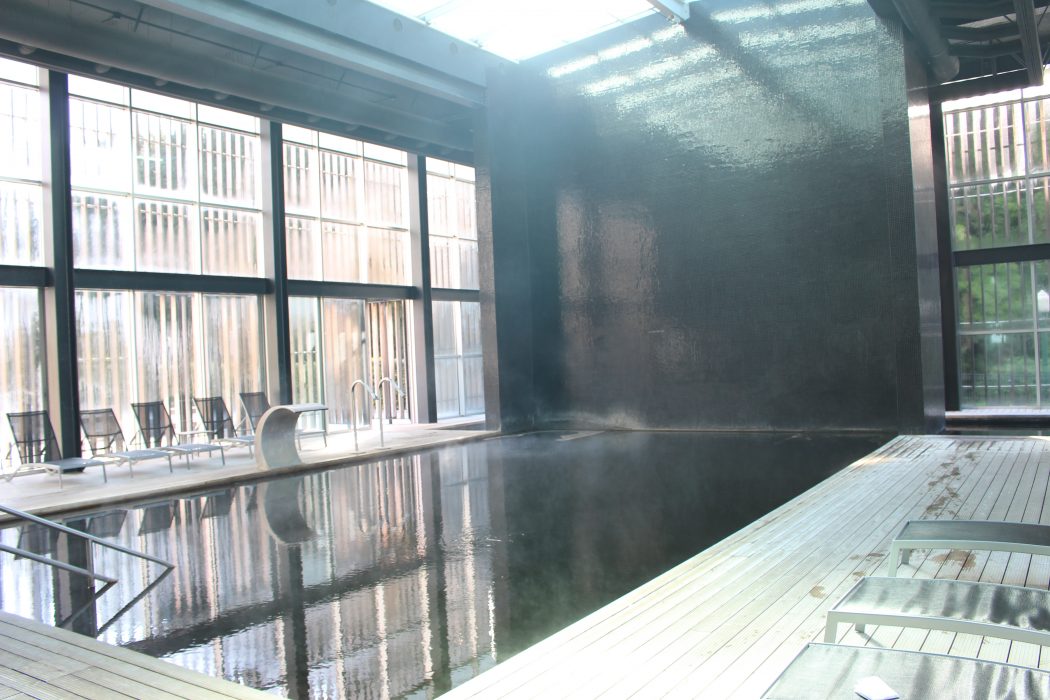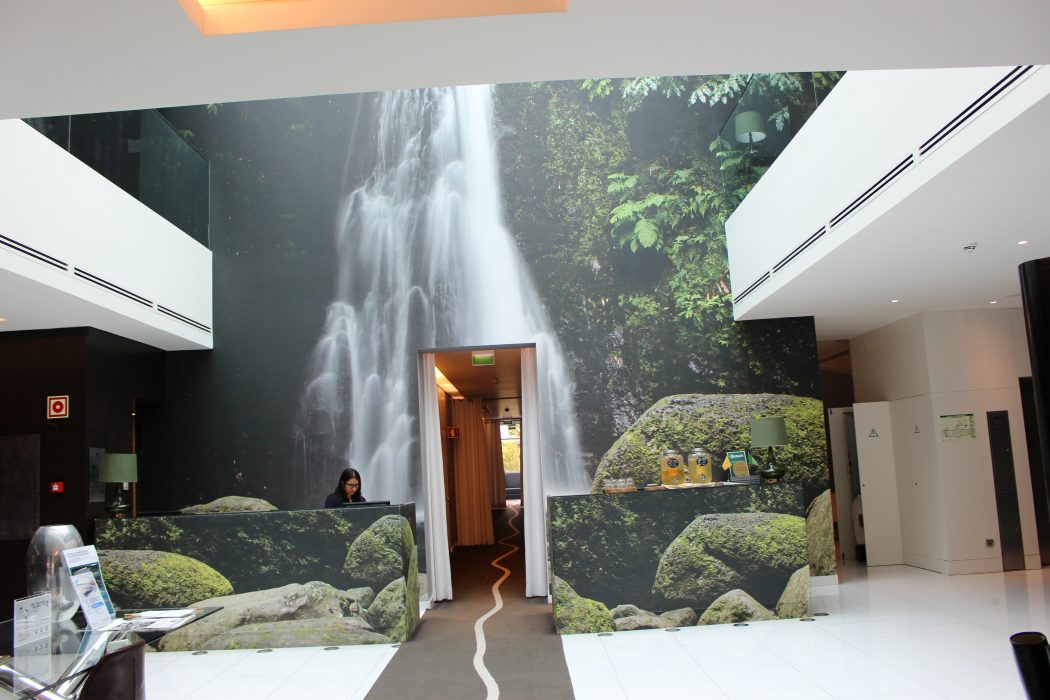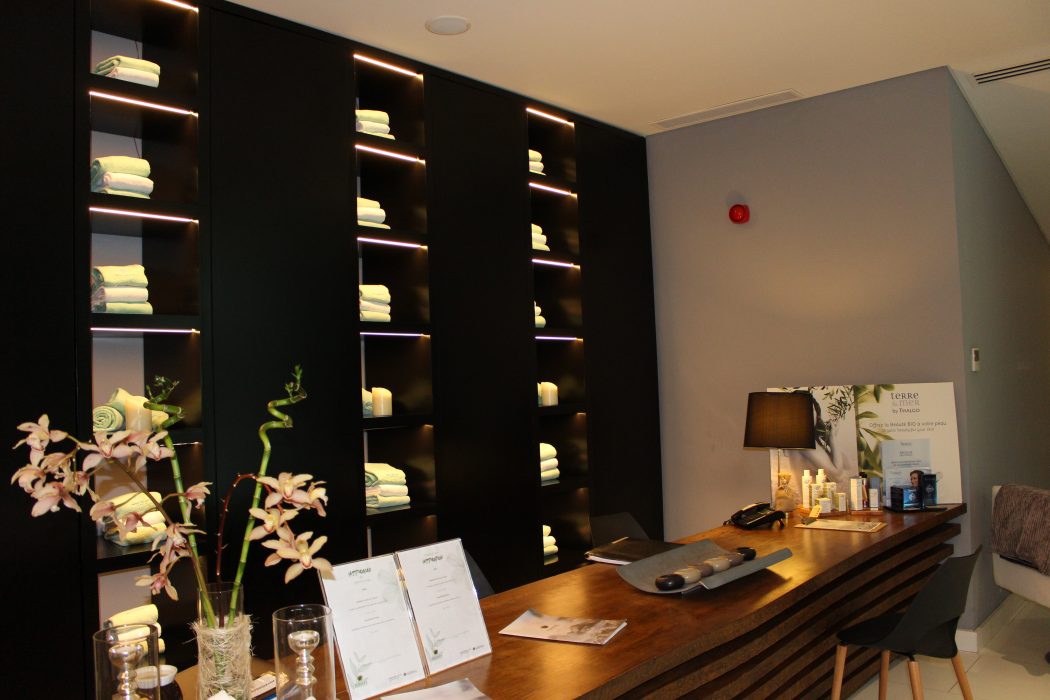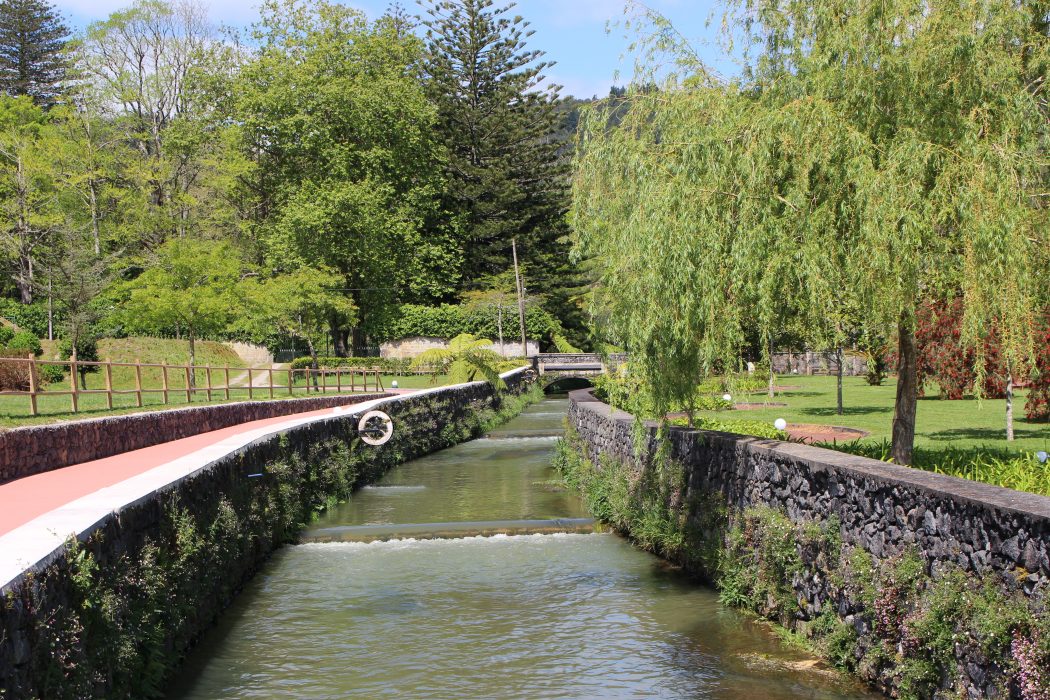 Late afternoon, we take a leisurely walk to visit Terra Nostra botanical gardens, a stunning 200 year old garden with more than 200 different kinds of trees and a hot springs pool. The day ends with a relaxing aromatherapy massage at the Terra Nostra Garden Hotel spa. Dinner is at Furnas Hotel's restaurant, where I am served a vegetarian risotto with an Azorean wine from Pico.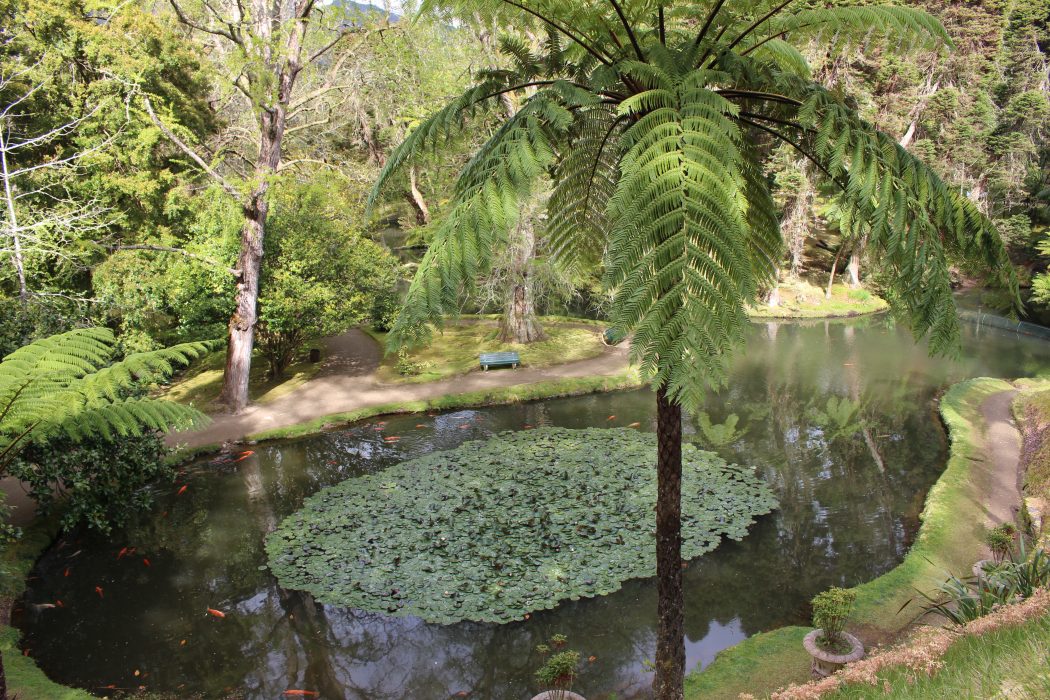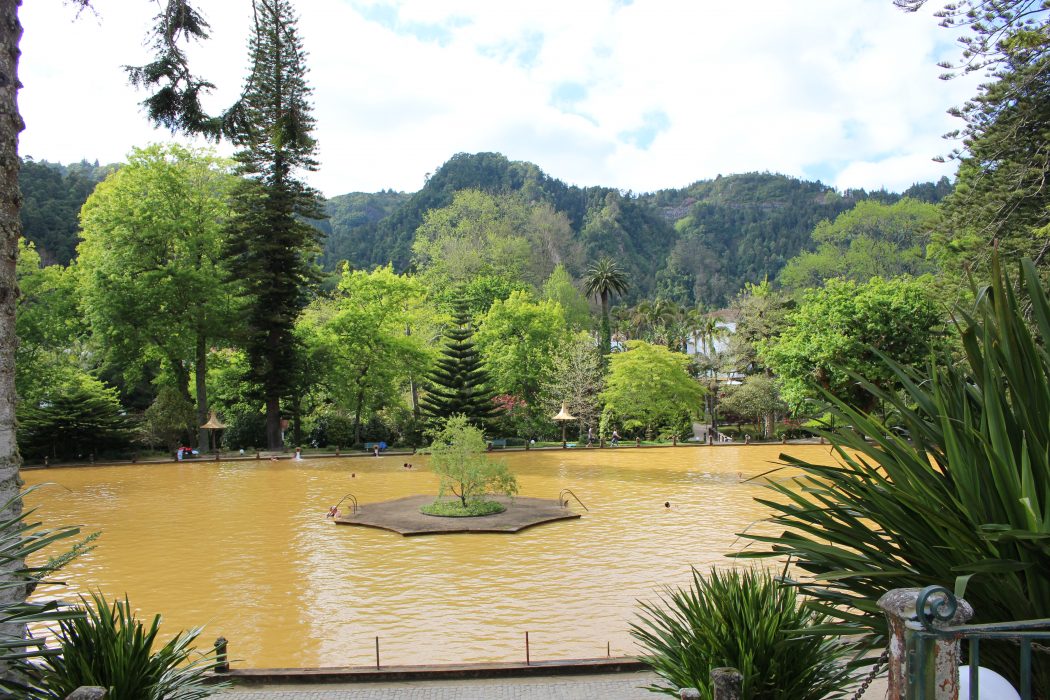 Day 2
We begin the morning with a scenic driving tour, highlighting the spectacular volcanic crater Lake of Fire (Lagoa do Fogo), and the breathtaking waterfall and hot springs of Caldeira Velha.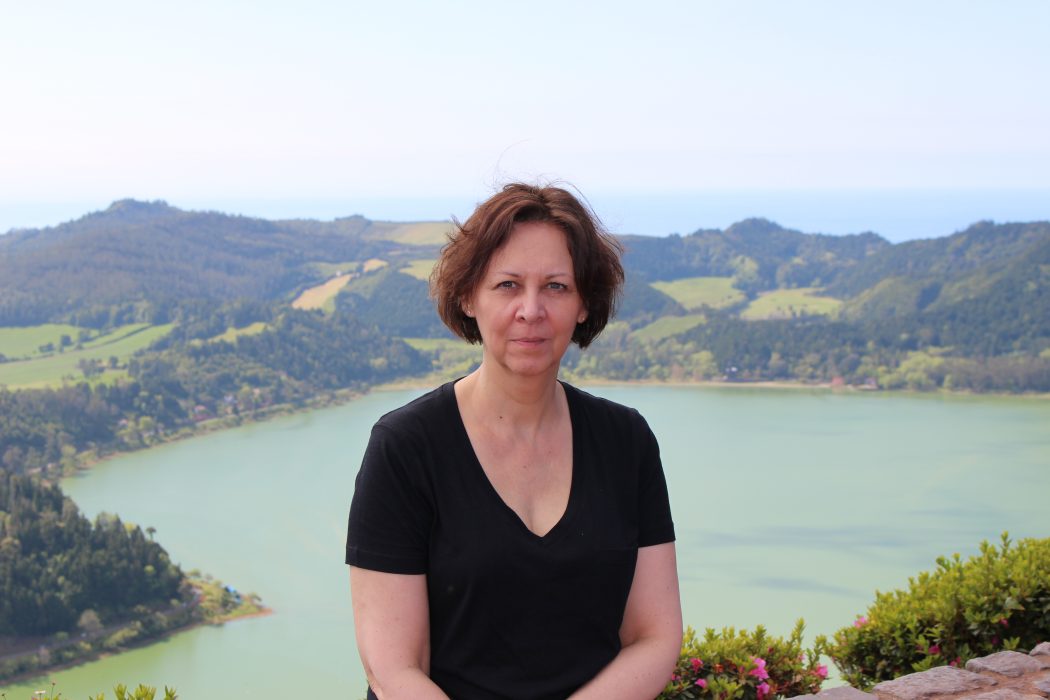 Me at Lake of Fire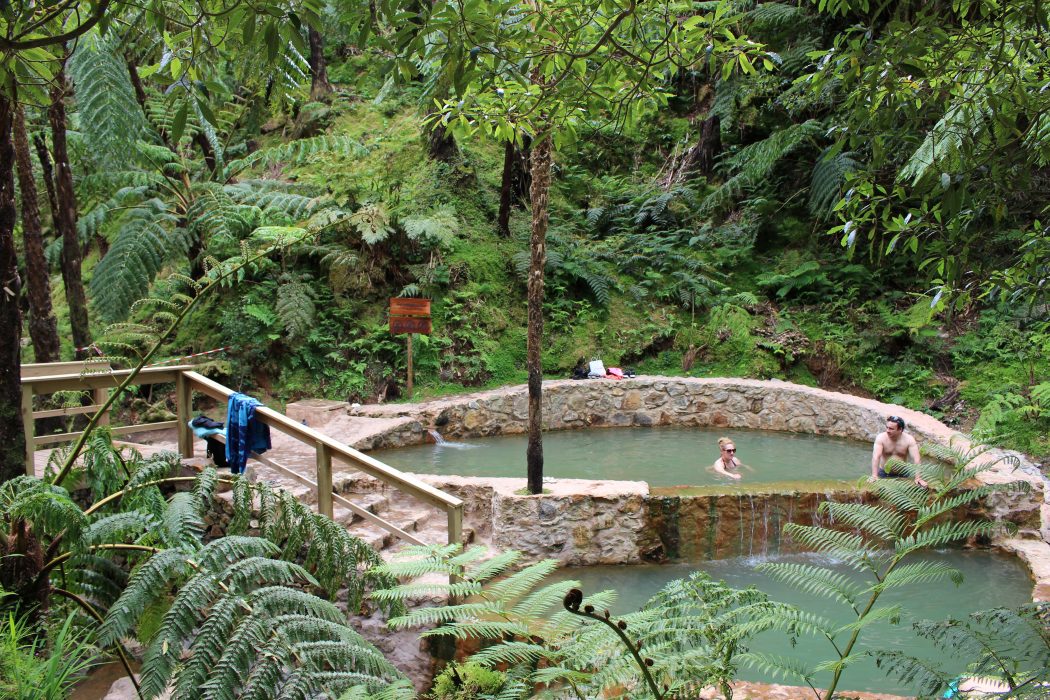 Hot springs Caldeira Velha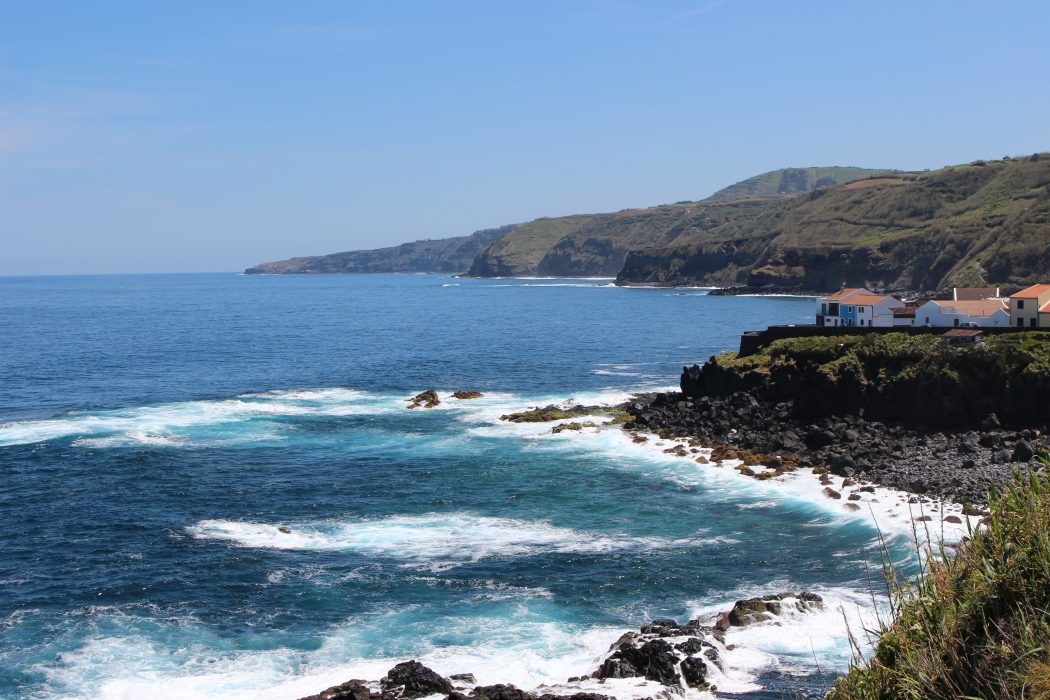 Lunch is at a restaurant popular with locals, Cantinho do Cais, for authentic Azorean fare. We dine on wine-soaked octopus, potatoes and onion, fava beans, cheese, and wine from the Azorean island of Pico.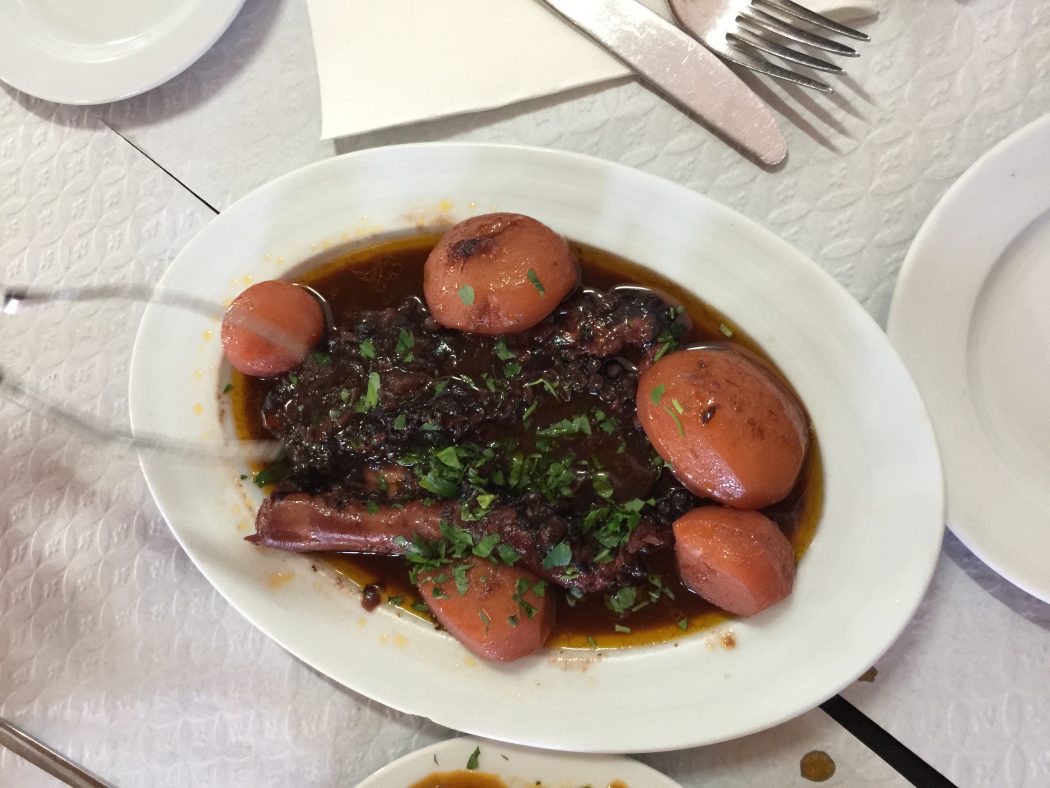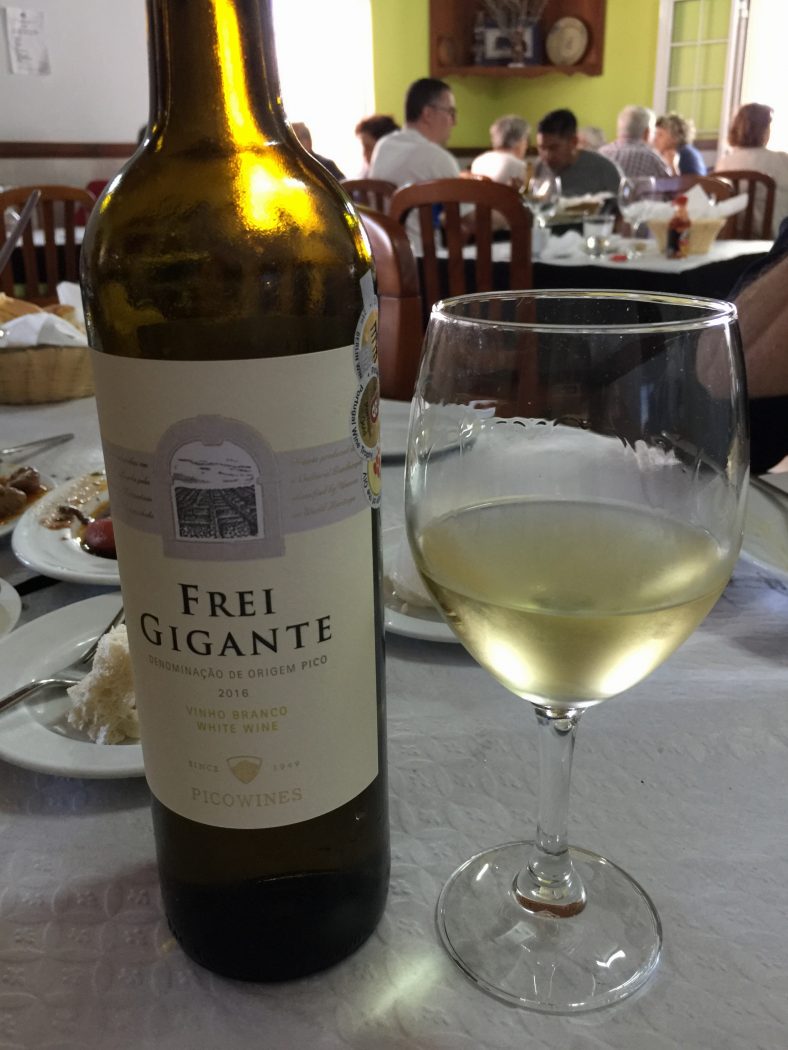 Feeling satiated from lunch, we then check-in at the contemporary Azor Hotel, and relax on the rooftop patio overlooking the marina with a view for whale watching.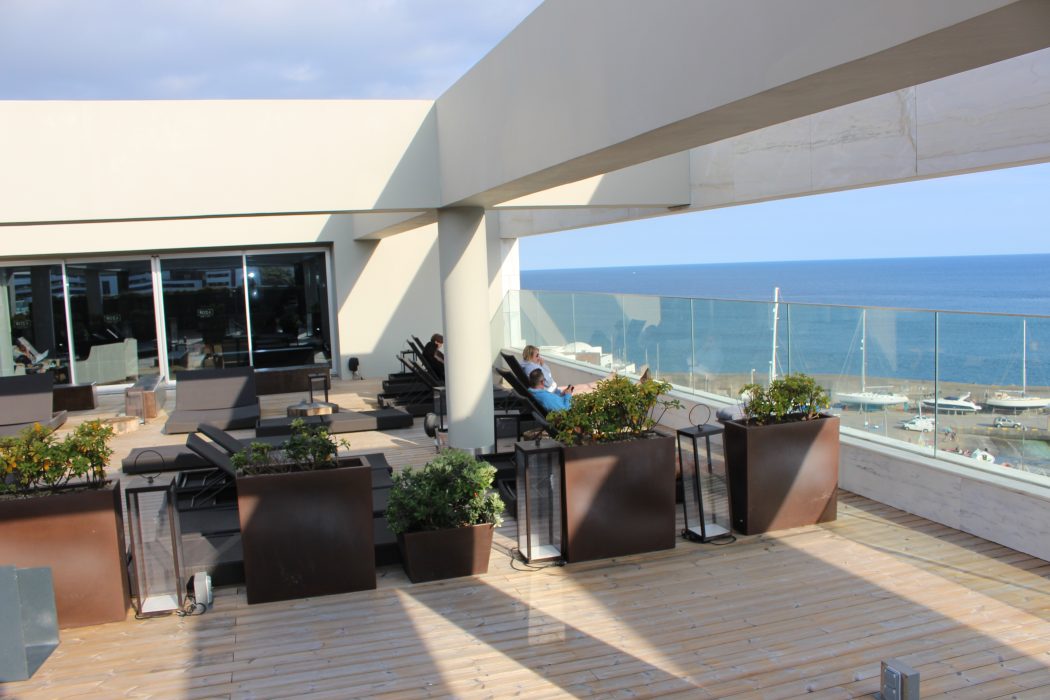 Dinner is at the local and quaint restaurant, Saca Rolhas Taberna, which has a stellar wine collection and made me a delicious vegetarian meal of vegetable tempura, followed by an walk around the town square to take in the Santo Christo Feast, the most popular festival in the Azores, where locals come out to enjoy food, music and carnival rides, and the town is lit-up.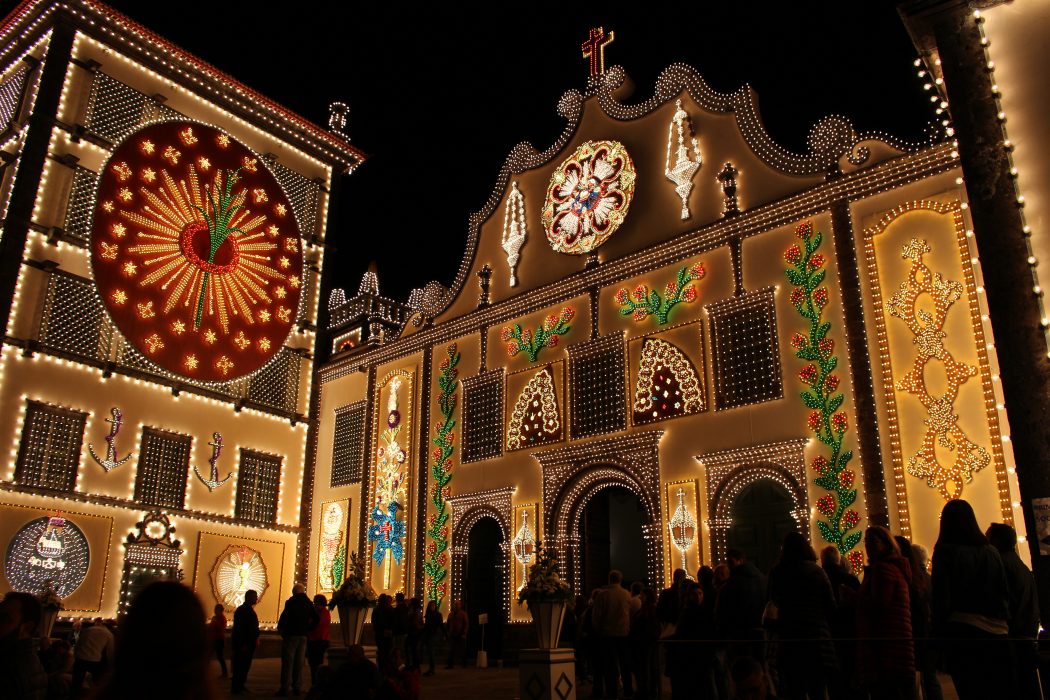 Day 3
Early morning whale watching excursion (Futisimo), featuring performances from dolphins, and humpback and fin whales. Lunch at a tourist favourite, the Association of Agriculture restaurant, where I am served delicious soup and salad.
We take a drive to the volcanic crater twin lakes, Sete Cidades. One lake appears green and the other, blue.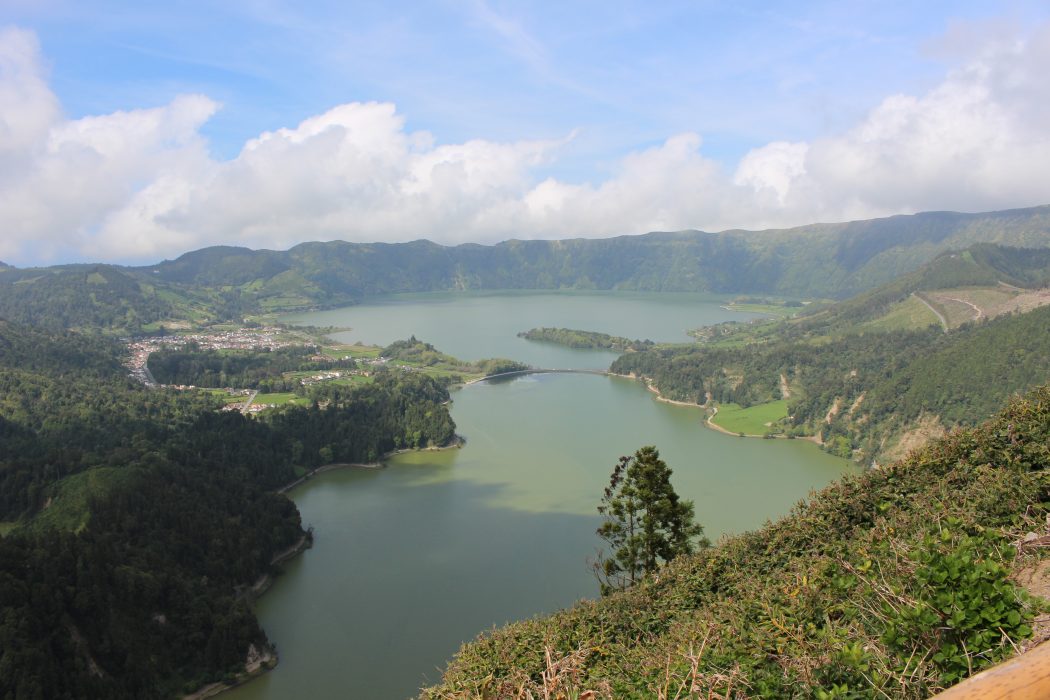 After lunch, back in Ponta Delgada we visit a market and taste several local cheeses. Then dinner at San Pedro restaurant, which served me a lovely curry. And back to the Azor Hotel to pack for an early morning flight.
Day 4
Morning flight to Madeira – only 90 mins. Landing at Funchal's Christian Ronaldo Airport, named after the famous local soccer player. Lunch at the Beerhouse in Funchal's harbour, and indulge in a soup. We ride the cable car to the top of the hill with its spectacular panoramic view of the island, to visit Monte Palace Gardens, a multi-level private garden with influences from Japan and China, and infused with art, sculptures and ponds.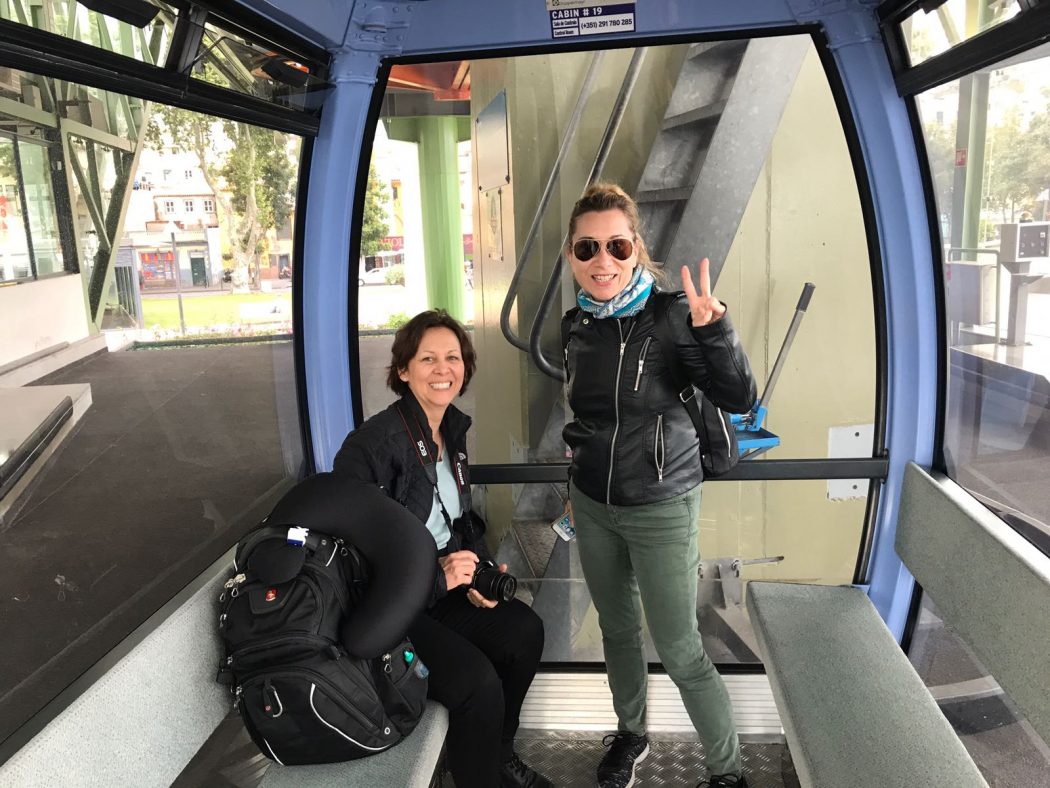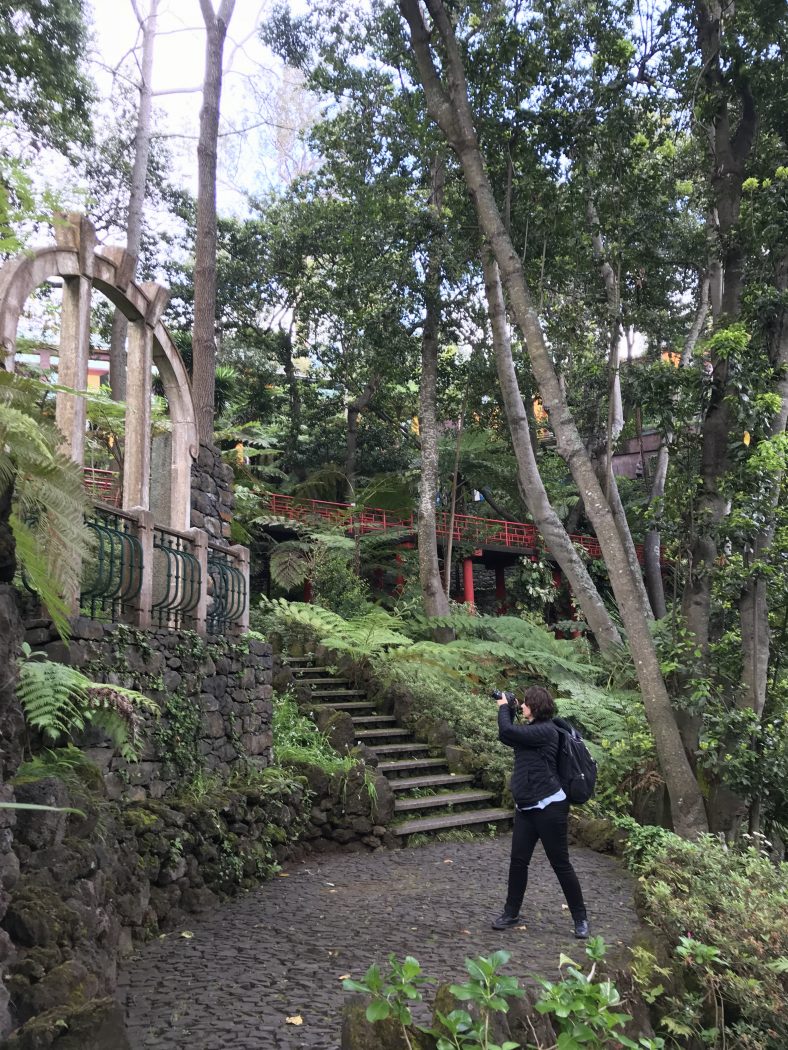 Now the crazy-fun part. To get down from the top, we take the "basket sledge" a tradition going back many years. Today it is a white-knuckle thrill ride for tourists, but in the past, it was a practical way for locals to get down from the steep hilly streets to lower Funchal.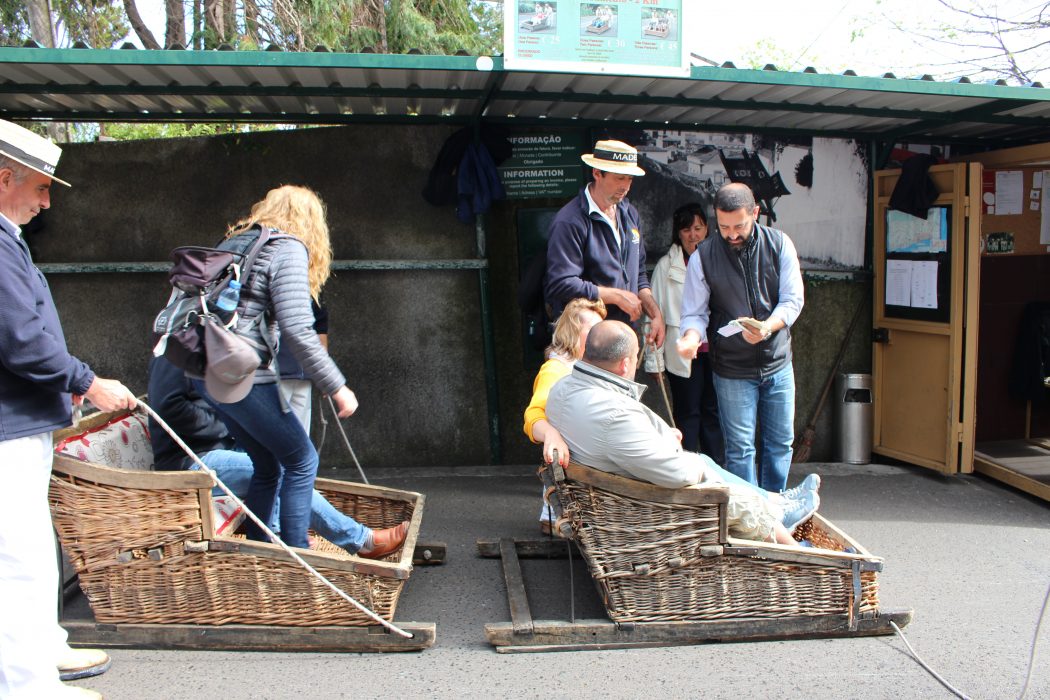 Then it is check-in time at Pestano Casino Studios, a new long-stay hotel. Cozy studio room, with use of the amenities of the grand Casino Hotel next door. Dinner is at the chic Wine Hotel, on a patio with an ocean view, and we dine on shared plates of fish, vegetables, dessert paired with various wines.
Day 5
A local storyteller (Sofia) takes us on a food and wine walking tour (winetoursmadeira.com). We are joined by a small group of tourists. We have 11 food tastings and 6 drinks, in 2.5 hours.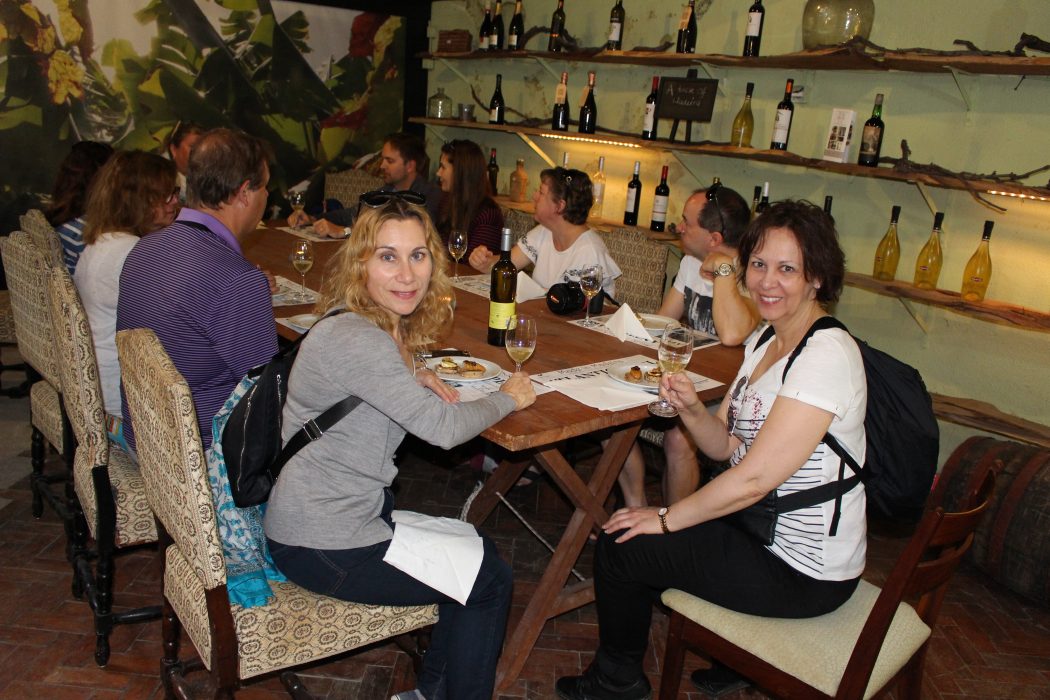 We begin with a tasting of a 2012 Barbusano white wine in the cellar of a former brothel (Made in Madeira); a tasting of a selection of fortified Madeira wines (Pereira de Oliveira); visit a chocolatier where we try tree tomato chocolate (Uau Cacau); and visit a bakery where we have passion fruit juice and ginger cookies (Pabrica de Santo Antonio). We tour the local market (Mercado dos Lavradores), and then enjoy lunch on a patio (Donna Maria), where we have a sit-down lunch complete with Coral beer, traditional Madeira bread, fish and meat (for meat-eaters); followed by a tasting of the island's traditional cocktail, poncha, (Mercadora). Then lunch of scabbard fillet sandwich and Brisa passion-fruit drink (at Cristalina Chique). Finally, back at the market, we finish with fennel tea and traditional cake.
Afternoon, we tour a traditional Madeira embroidery factory, Bordal, and watch women in the process of creating linens with embroidered pieces that Madeira is famous for.
Early evening, we drive to the sea cliffs of Cabo Girao, the highest in Europe, complete with a skywalk. Followed by dinner at Vila da Carne – and another spectacular ocean view.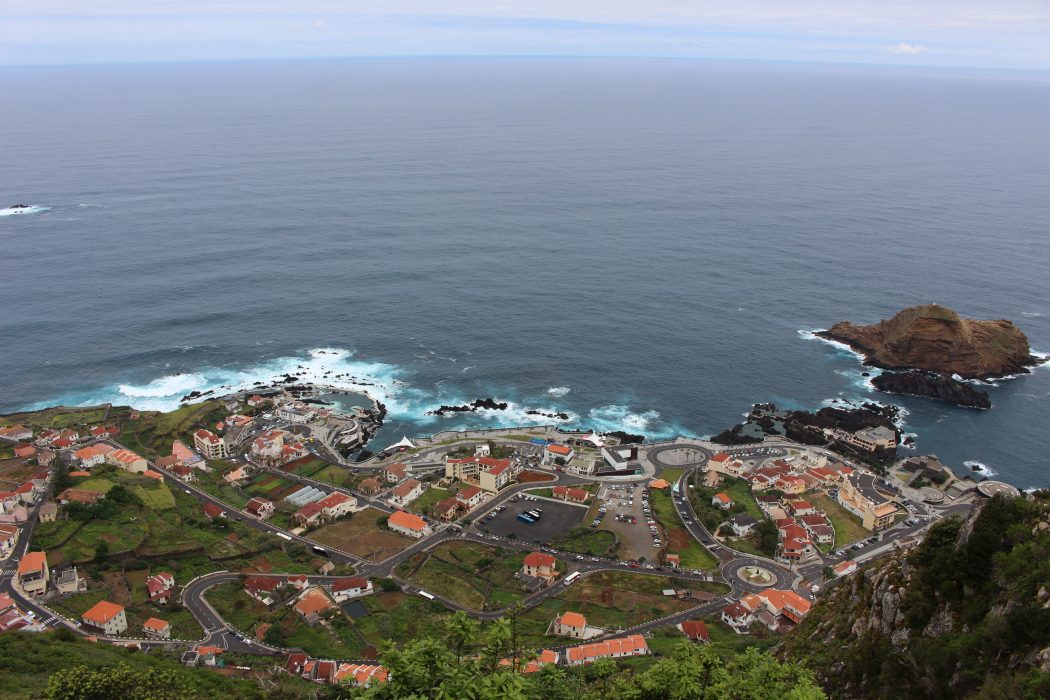 Day 6
Morning scenic tour of island by Jeep and then hiking (Hit the Road Madeira) to see waterfalls and beautiful foliage. The trail at points is steep, but we manage. After, lunch in Porto Moniz at Aqua Sea View Restaurant and another incredible view.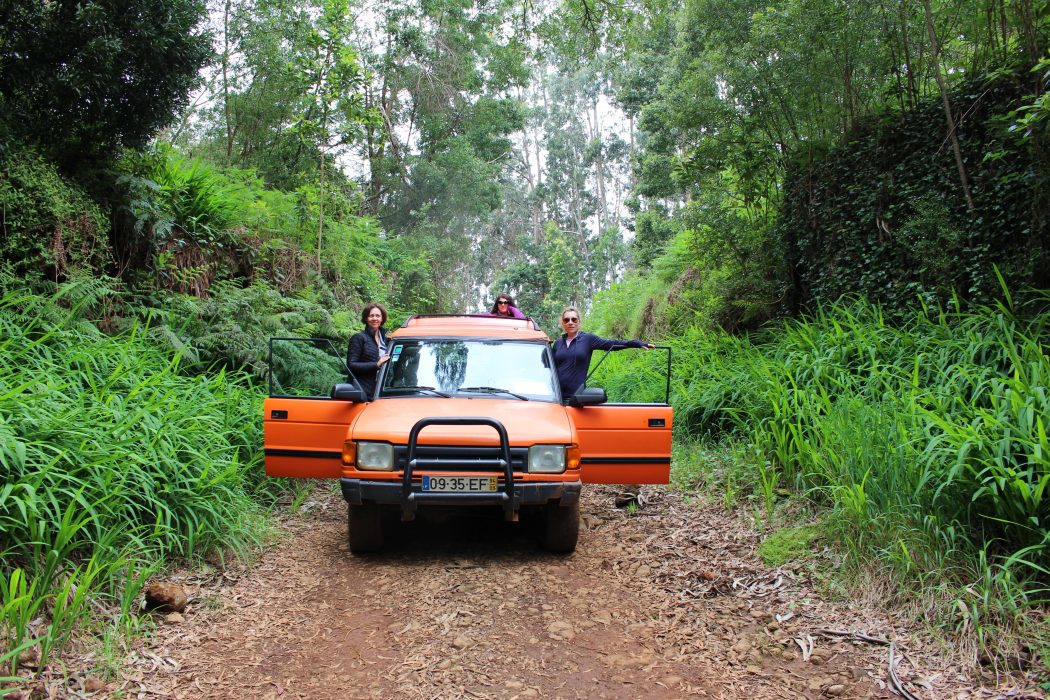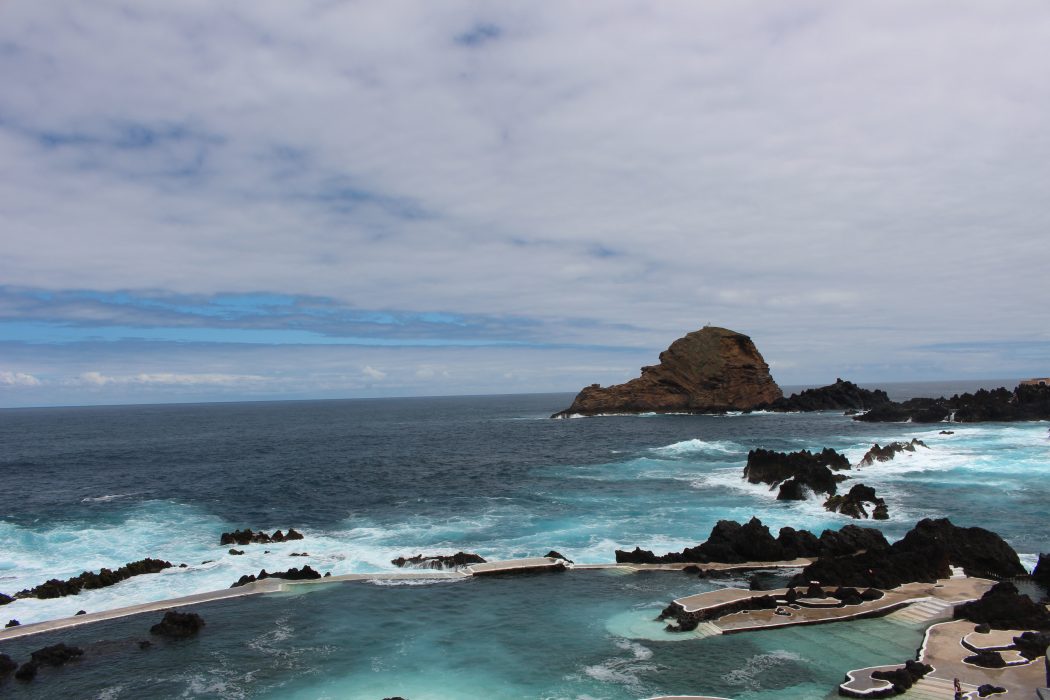 After a short rest at the hotel, taking in the views, it is our last dinner at Santa Maria restaurant and we dine on scabbard fish and a last glass of delicious Madeira wine.
Day 7
Good-bye Madeira. Flight home to Toronto on Azores Airlines, with an easy connecting flight in San Miguel, Azores.
Resources: Azores Tourism, Madeira Tourism and Azores Airlines.
Airfare provided by Azores Airlines and accommodations and land transfers by Azores Tourism and Madeira Tourism.
Shannon Skinner is the host/creator of ExtraordinaryWomenTV.com, radio host, author, international speaker and travel writer.